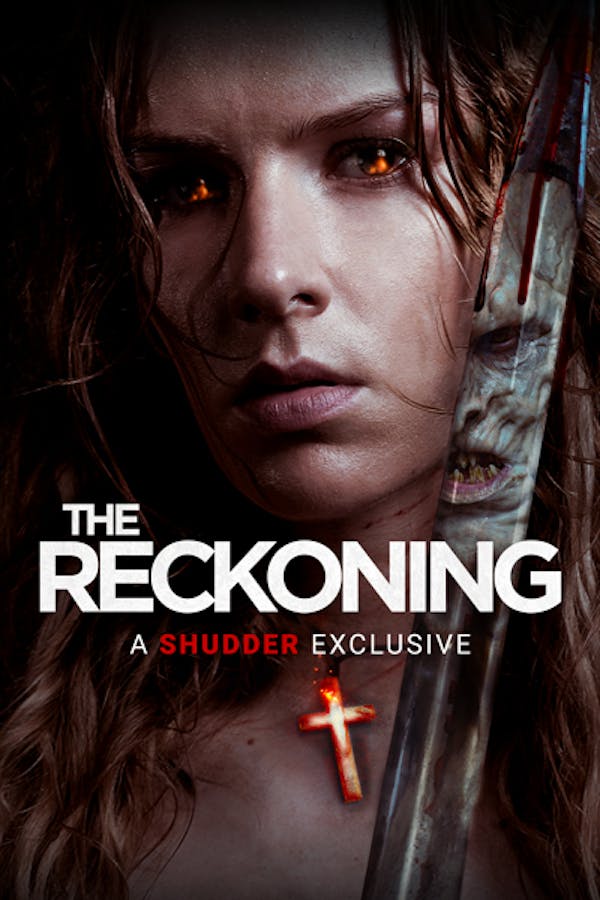 The Reckoning
Directed by Neil Marshall
After losing her husband during the Great Plague, Grace Haverstock is unjustly accused of being a witch and placed in the custody of England's most ruthless witch-hunter, Judge Moorcroft. Forced to endure physical and emotional torture while steadfastly maintaining her innocence, Grace faces her own inner demons as the devil himself starts to work his way into her mind.
From The Descent's Neil Marshall. A woman accused of witchcraft endures physical and emotional trial as the devil himself starts to work his way into her mind.
Cast: Charlotte Kirk, Sean Pertwee, Steven Waddington
Member Reviews
Don't know why this is on Shudder as it's not horror. Very boring & drawn out
Really not enough here worth writing home about. It's fairly mild in its depictions of the witchfinder's tortures and the dialogue is so stiff. It's just dull. Nothing really stands out.
Pretty decent film, you got to be a lady to truly appreciate the narrative.. Women have come a long ass way!!!
Didn't care for it. I wasn't immersed in the plague era witch hunt it was going for. Unrealistic durability of the main character in my opinion.
Not a horror film but still a good one. Seems to be pretty historically accurate which is good. A lot of movies and books try to downplay the torture and murder of hundreds of thousands of women that were accused of witchcraft only 300 years ago!! This one does justice without being just too much to watch.