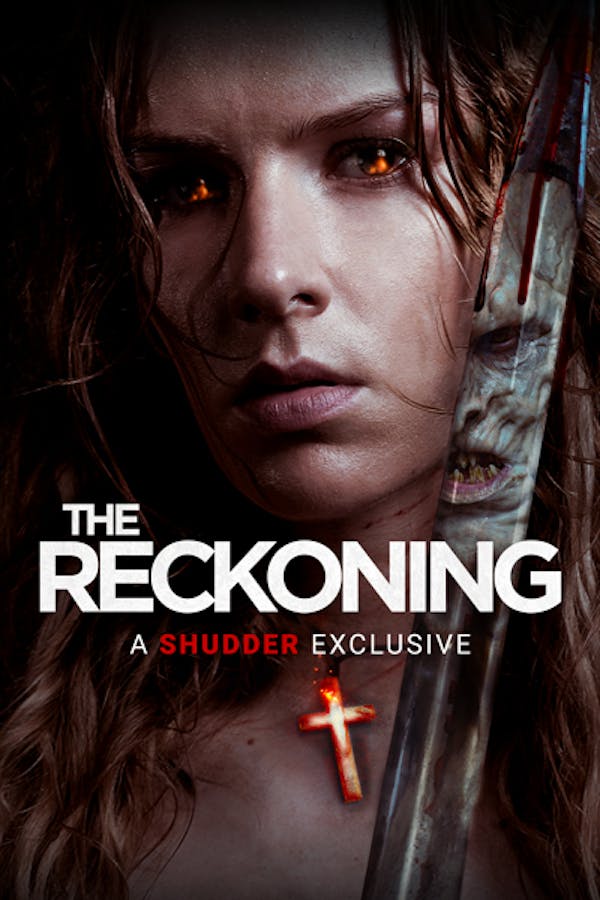 The Reckoning
Directed by Neil Marshall
After losing her husband during the Great Plague, Grace Haverstock is unjustly accused of being a witch and placed in the custody of England's most ruthless witch-hunter, Judge Moorcroft. Forced to endure physical and emotional torture while steadfastly maintaining her innocence, Grace faces her own inner demons as the devil himself starts to work his way into her mind.
From The Descent's Neil Marshall. A woman accused of witchcraft endures physical and emotional trial as the devil himself starts to work his way into her mind.
Cast: Charlotte Kirk, Sean Pertwee, Steven Waddington
Member Reviews
As a woman, this was disturbingly hard to watch because it was too real. That being said, I loved the ending, the costumes and the premise.
Entertaining film with some good horror moments & you could see they tried to include some folk elements like "witch ladders" & dried cats etc. However as others have said it's littered with historical inaccuracies - & some physical impossibilities like being fighting fit despite weeks of torture - which definitely take you out of it, especially if you're into fashion history &/or that time period in general. More of a fantasy revenge film using the misogyny of the witch trials as inspo.
right, ok, but how was she even able to walk after that ...
Stopped watching after 40 minutes. Overly dramatic and not very scary. The many historical inaccuracies kept bugging me - farmers knowing how to read and write, peasant women in makeup, plague doctor masks that weren't leather. These could be ignored if the film was engaging, but it didn't grab me despite the beautiful shots.