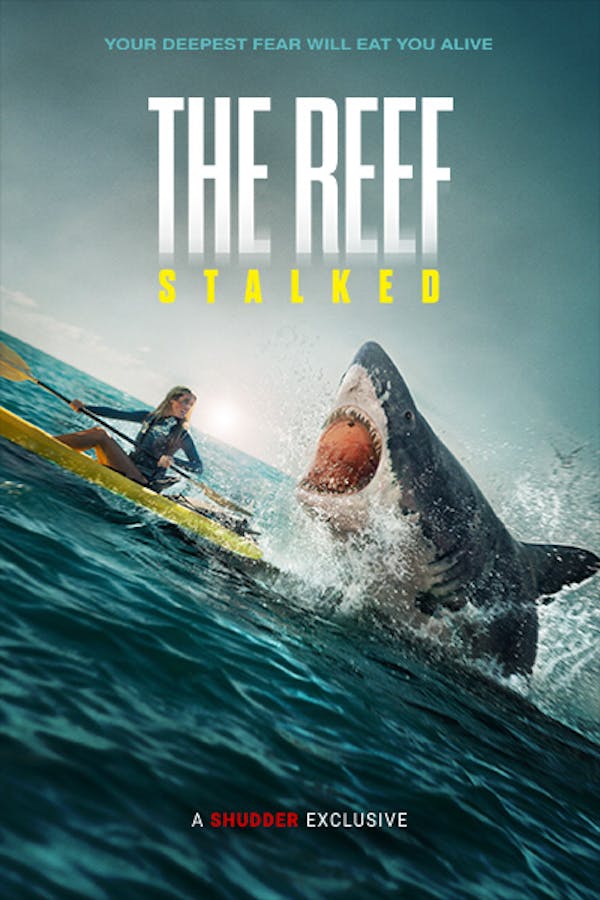 The Reef: Stalked
Directed by Andrew Tracki
In an effort to heal after witnessing her sister's horrific murder, Nic, her younger sister Annie and two close friends travel to a remote Pacific Island for a kayaking and diving adventure. Only hours into their expedition, the women are stalked and then attacked by a Great White shark. To survive the women will need to band together, and Nic will have to overcome her post-traumatic stress, face her fears, and slay a monster. A SHUDDER EXCLUSIVE
They just wanted to heal, now they are fighting to survive.
Cast: Teressa Liane, Ann Truong, Saskia Archer, Kate Lister, Bridget Burt
Member Reviews
Absolutely horribly boring, only one person dies by shark. 0 out of 10
Boring storyline and the women are portrayed as overly emotional and not able to think rationally . H
I think The Reef: Stalked is a solid, if not aware what it is, movie. I love the theme of trauma and the relationships between the friends and sisters. If this film really did use real sharks in some scenes, then it earns extra points. Obviously, the CGI is apparent (and downright bad in one instance), but aside from that I felt a genuine terror. It was extremely lacking in gore, especially compared to other shark movies. The characters were fun and 3 dimensional. I do feel though the plot was a little contrived and maybe could've benefited from a change. It's worth a watch though more than anything.