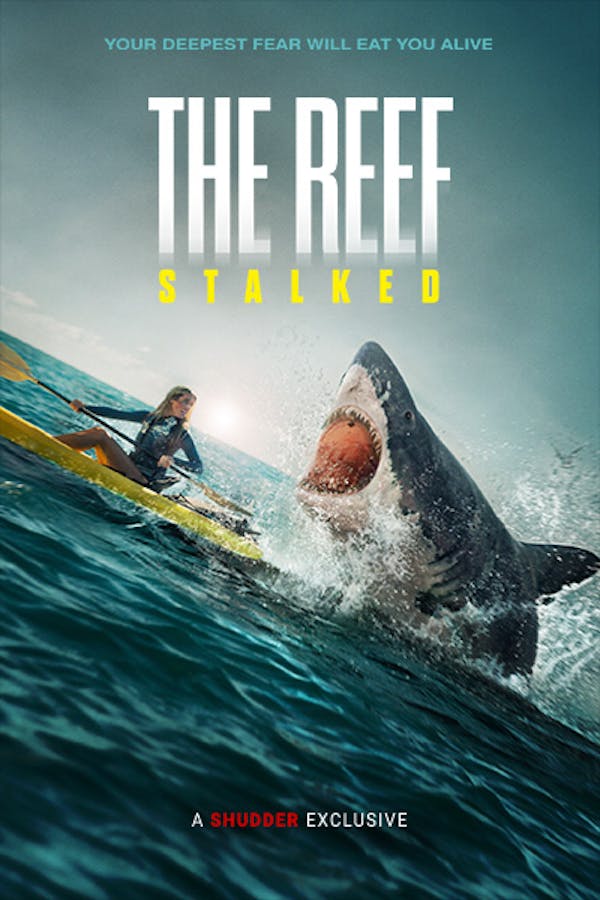 The Reef: Stalked
Directed by Andrew Tracki
In an effort to heal after witnessing her sister's horrific murder, Nic, her younger sister Annie and two close friends travel to a remote Pacific Island for a kayaking and diving adventure. Only hours into their expedition, the women are stalked and then attacked by a Great White shark. To survive the women will need to band together, and Nic will have to overcome her post-traumatic stress, face her fears, and slay a monster. A SHUDDER EXCLUSIVE
They just wanted to heal, now they are fighting to survive.
Cast: Teressa Liane, Ann Truong, Saskia Archer, Kate Lister, Bridget Burt
Member Reviews
Not the best in regards to shark films (as unfortunately there just seems to be too many of them being made right now) but I do appreciate the use of what seems to be real sharks instead of the sharks being completely CGI and doing things sharks can't possibly do. If you enjoy shark films then this one is right up your alley as long as you're not looking for the next SHARKNADO.
Awesome!great work!I won't go into the water this summer lol!
This movie was very boring and very dumb save 2 hours and watch something else.
Horrible. I was looking forward to this movie for awhile, and it is one of the worst shark movies I have ever seen. Just slow no action, horrible ending. Just terrible.