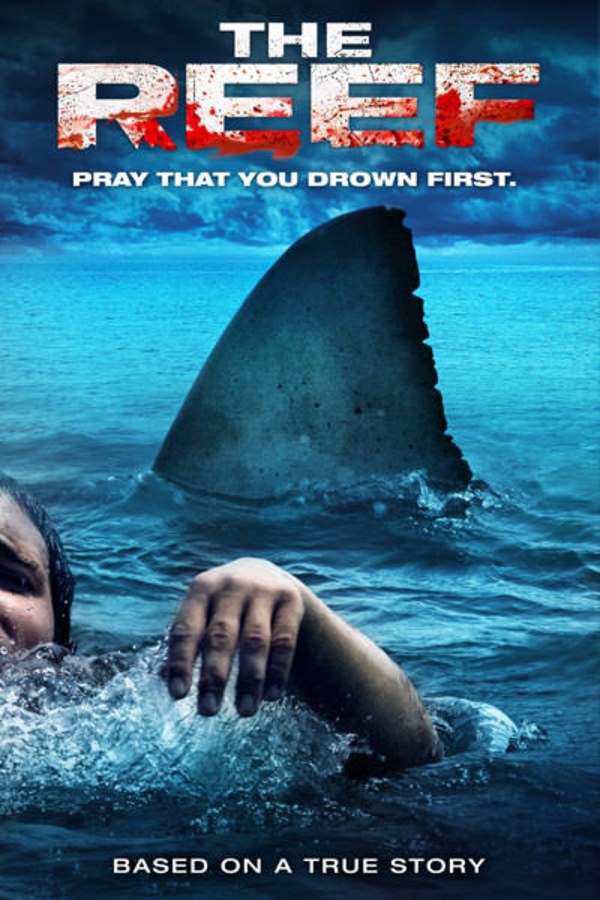 The Reef
Directed by Andrew Traucki
A ferocious shark stalks a group of friends trying to swim to safety after a shipwreck. As the fiend with fins picks off each of the pals, the blue Australian water is turned into blood-red broth. Who will make it to shore in one piece – and who will wind up in ol' Toothy's stomach? You'll have to watch to find out, but suffice it to say that this aquatic Australian horror film breathes new life into the frightful fish genre in an era when SHARKNADO is sadly more well-known than JAWS. The scariest thing about THE REEF? It's all based on a true story... Contains strong language, violence and gore.
A ferocious shark stalks a group of friends seeking safety after a shipwreck.
Cast: Damian Walshe-Howling, Gyton Grantley, Adrienne Pickering
Member Reviews
Well, it was certainly suspenseful as others have stated. I would argue that this movie should be on Shudder simply because many people (such as myself) have an avid fear of what lies below. The beginning was very well done with how the lighting was used and really helped set the mood. The endless abyss below was shot excellently, while the last quarter of the movie seemed to turn into a shark-slasher film. Overall, a decent watch, not a terrible movie by any means. Just don't expect to watch it again and again. However, I will state that this movie *barely* qualifies to be on Shudder in my own opinion. Yes, certain choices are scary and sharks are scary, but we're here to be scared. If you can create a striking narrative while maintaining a scare factor, fantastic! This movie barely scrapes by on both accounts however. I give it 3 half-eaten sea turtles out of 5.
suspenseful but not scary but, shit, this was great live shark footage for an open water film and minimal if any CGI. well done. this was a treat.
A good more realistic film
Many genuine scares in this film, including the conundrums of remaining on a capsized boat vs. swimming blindly for land. As someone who's naturally hydrophobic, this movie was intense - though the repetition of the great white attacks got a little predictable/lost its edge. Also, the movie claims to be based on a true story, though no account is ever explained at the end (unless I totally overlooked it).
great movie a lot of people are talking about jaws but to me this movie has way more suspense than jaws will ever have this movie seems so real and jaws is just another movie that feel so hollywood fake.....