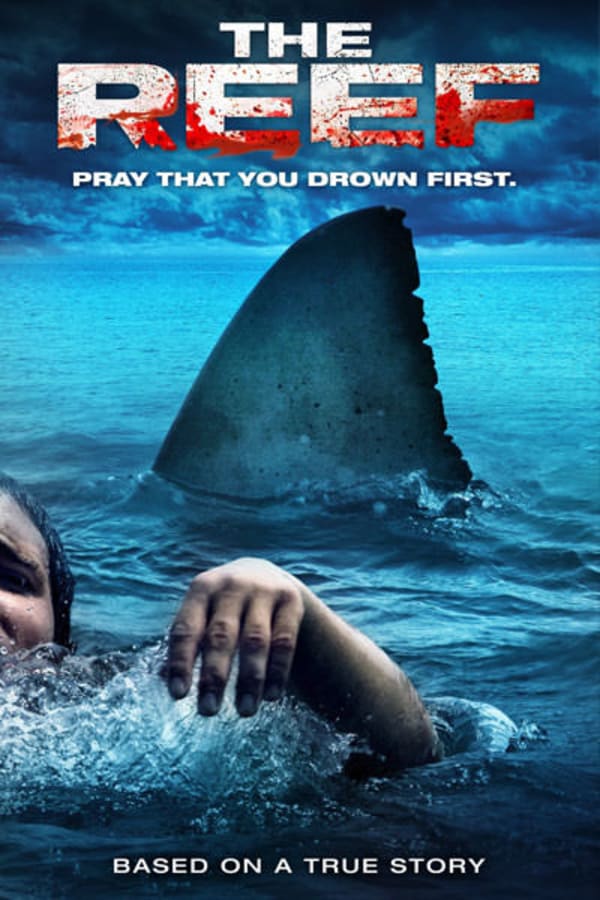 The Reef
Directed by Andrew Traucki
A ferocious shark stalks a group of friends trying to swim to safety after a shipwreck. As the fiend with fins picks off each of the pals, the blue Australian water is turned into blood-red broth. Who will make it to shore in one piece – and who will wind up in ol' Toothy's stomach? You'll have to watch to find out, but suffice it to say that this aquatic Australian horror film breathes new life into the frightful fish genre in an era when SHARKNADO is sadly more well-known than JAWS. The scariest thing about THE REEF? It's all based on a true story... Contains strong language, violence and gore.
A ferocious shark stalks a group of friends seeking safety after a shipwreck.
Cast: Damian Walshe-Howling, Gyton Grantley, Adrienne Pickering
Member Reviews
I am a big fan of all kinds of shark movies. This may not be the best shark movie out there but it is worth to watch!
Not the best shark movie you could watch, mildly entertaining though. Better off with 47 Meters, Deep Blue Sea or The Shallows to name a few. "Fish are friends, not Food!"
Beautiful film. Very much like the movie ' Open Waters'. ❤️💀
A Salty Bite Of Suspense.
Very entertaining and that's what I pay for !