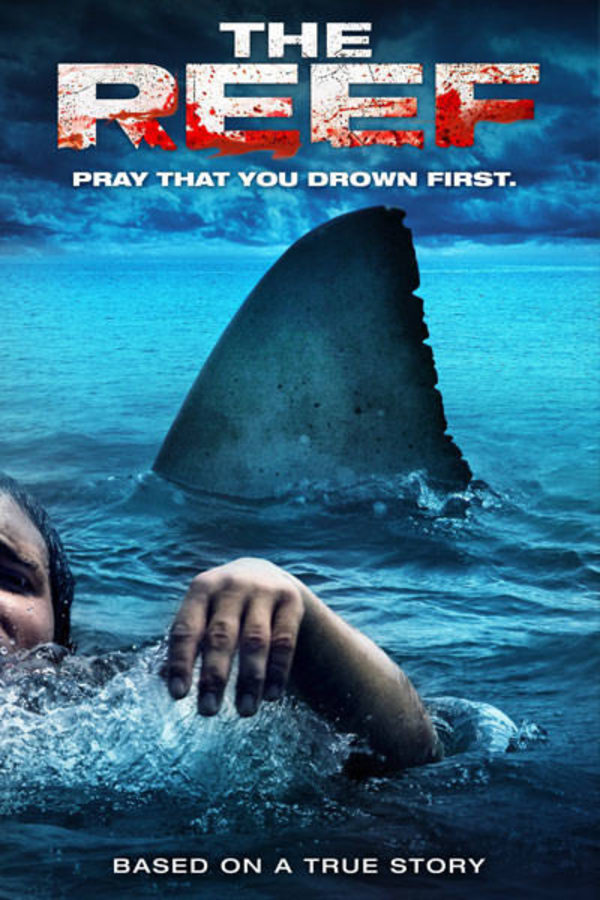 The Reef
Directed by Andrew Traucki
A ferocious shark stalks a group of friends trying to swim to safety after a shipwreck. As the fiend with fins picks off each of the pals, the blue Australian water is turned into blood-red broth. Who will make it to shore in one piece – and who will wind up in ol' Toothy's stomach? You'll have to watch to find out, but suffice it to say that this aquatic Australian horror film breathes new life into the frightful fish genre in an era when SHARKNADO is sadly more well-known than JAWS. The scariest thing about THE REEF? It's all based on a true story... Contains strong language, violence and gore.
A ferocious shark stalks a group of friends seeking safety after a shipwreck.
Cast: Damian Walshe-Howling, Gyton Grantley, Adrienne Pickering
Member Reviews
I thought it was pretty boring, but giving it 3 skulls since I managed to hang 3 loads of laundry.
Actually it was pretty good, I thought it was better than that other 'girl caught on a reef' movie.
I really liked it. Made me jump a few times.
Very tense I really liked it.
A good movie, it's not super gory (which i like because i find some shark movies are way too over the top with limbs and blood and guts flying everywhere) not super scary but just enough suspense to keep you at the edge of your seat! theres a lot of just SWIMMING and its pretty slow, its 87min but feels like hours on hours (I actually couldn't watch it in one setting). The shark is not seen a lot so if you like movies where its literally just shark.shark.shark. this aint it chief!