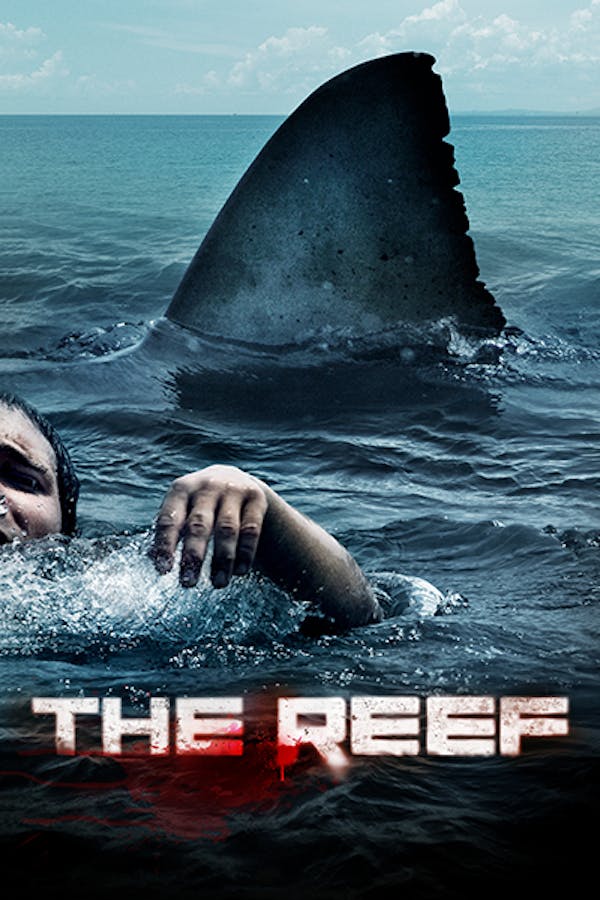 The Reef
Directed by Andrew Traucki
A ferocious shark stalks a group of friends trying to swim to safety after a shipwreck. As the fiend with fins picks off each of the pals, the blue Australian water is turned into blood-red broth. Who will make it to shore in one piece – and who will wind up in ol' Toothy's stomach? You'll have to watch to find out, but suffice it to say that this aquatic Australian horror film breathes new life into the frightful fish genre in an era when SHARKNADO is sadly more well-known than JAWS. The scariest thing about THE REEF? It's all based on a true story... Contains strong language, violence and gore.
A ferocious shark stalks a group of friends seeking safety after a shipwreck.
Cast: Damian Walshe-Howling, Gyton Grantley, Adrienne Pickering
Member Reviews
I've seen this movie back during 2014 when I was a sophomore in high school this movie scared me and my girlfriend both besides the other shark movie called bait
Was really excited about watching this as the reviews have been great, however I was sadly dissapointed, just your average run of the mill shark film, and I knew exactly who was gonna live and die at the very start 🙄 I enjoyed it for what it was but wont be watching again.
OMG! What a scary movie! I will never get in a boat nor swim in the ocean again!
10/10 one of the best shark films ive seen honestly, its pretty hard to find a decent shark movie. But the casts acting, the plot, the sharks it all felt so real and well put together ending was sad but amazing movie.
Holy crapballz, this gave me anxiety 😳