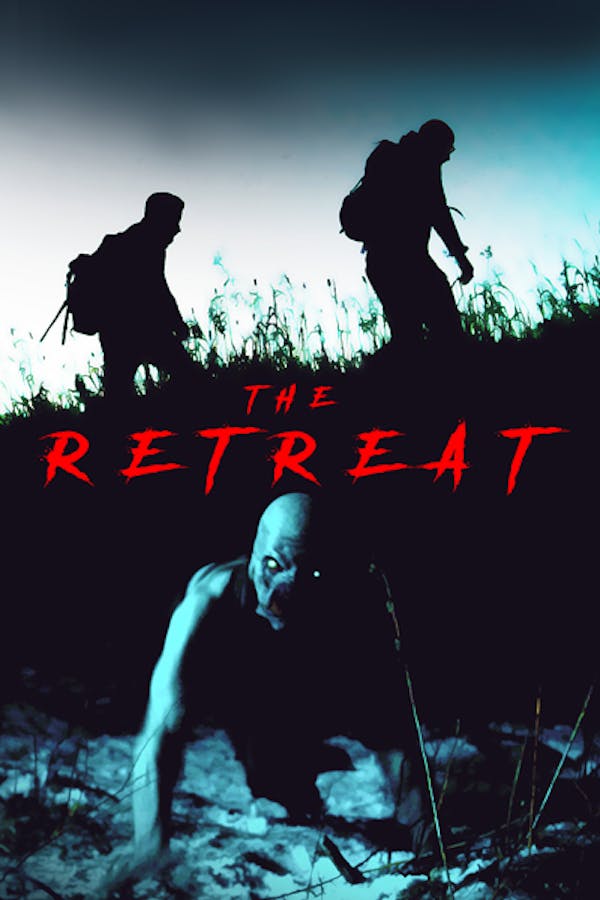 The Retreat
Directed by Bruce Wemple
Set in the Adirondack High Peaks of Upstate New York, two best friends. Gus and Adam, set out for a winter backpacking trip. After a horrifying encounter with a monster, Gus finds himself alone and lost. Now, he must now fight for his life while keeping his grip on reality as he's tormented both physically and psychologically by the evil Native American legend, The Wendigo.
Backpacking in the Adirondacks, a man finds himself alone and lost after a horrifying encounter with a monster.
Cast: Grant Schumacher, Dylan Grunn, Rick Montgomery Jr., Chris Cimperman, Ariella Mastoianni
Member Reviews
Interesting. All I can say is give it a try and it will either be a hit or miss depending on the individual.
Honestly, not a bad film overall. The story was a bit disjointed, it was predictable at times and the lore could have been explored so much more. But i found it surprisingly enjoyable. A good film if you enjoy mind f#ck movies.
Everything except for the very last shot is a really solid movie! Trippy, tries to do maybe too much but commits, some great twists.
I liked it. I wanted it to be more like the legend itself. Too many endings but I like the uncertainty of it.
This was impressively disjointed yet predictable. Barely any actual lore, the creatures were incorrect to what they're supposed to be if you're familiar at all with Wendigo lore, the story was worthlessly trite. The color saturation and cuts were some "I'm just starting to really get the hang of this Final Cut Pro X thing!!" The subtitles were off and literally off screen at times, too. I got what they were trying to do and believe they were genuinely trying, however they genuinely missed the mark quite considerably. Things like The Ritual are a much better 'alone in the woods' type movie that actually has depth. This misses actual depth by a long shot, but also creature feature or fun, slasher horror. It was frustratingly middling and honestly just not worth the time to watch.