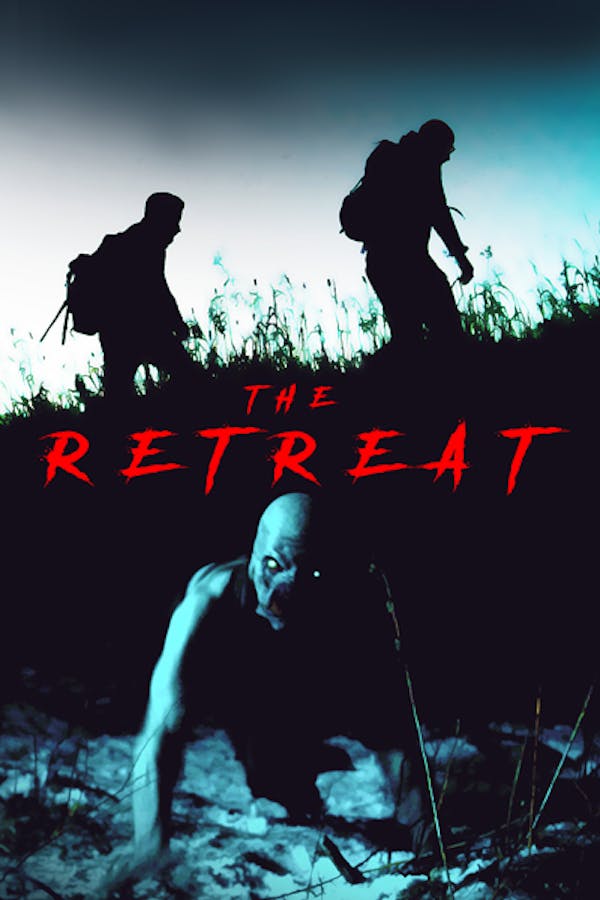 The Retreat
Directed by Bruce Wemple
Set in the Adirondack High Peaks of Upstate New York, two best friends. Gus and Adam, set out for a winter backpacking trip. After a horrifying encounter with a monster, Gus finds himself alone and lost. Now, he must now fight for his life while keeping his grip on reality as he's tormented both physically and psychologically by the evil Native American legend, The Wendigo.
Backpacking in the Adirondacks, a man finds himself alone and lost after a horrifying encounter with a monster.
Cast: Grant Schumacher, Dylan Grunn, Rick Montgomery Jr., Chris Cimperman, Ariella Mastoianni
Member Reviews
Alrighty guys let's tear right into this. First off I'd like to say that nothing about this movie exactly screams "watch me". The cover is a basic design that is all too often used in horror. The description is to put it simply, terrible. If I hadn't randomly clicked on this movie then I would have never watched it in a thousand years. However, after watching it I can say that it is very good. I rated it 5/5 skulls because it deserves it. I hope you decide to judge this movie for more than its surface. You won't regret it.
This movie will make your head spin! It's so confusing!
my only problem was the cheesy jumpscare sound everytime the monster showed up other than that it was a good movie it was different whitch is what i was looking for