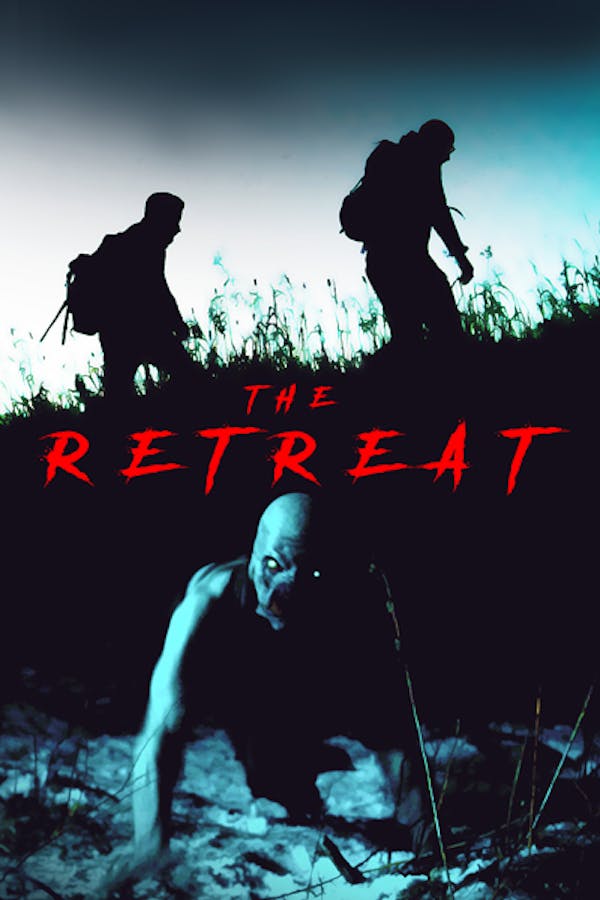 The Retreat
Directed by Bruce Wemple
Set in the Adirondack High Peaks of Upstate New York, two best friends. Gus and Adam, set out for a winter backpacking trip. After a horrifying encounter with a monster, Gus finds himself alone and lost. Now, he must now fight for his life while keeping his grip on reality as he's tormented both physically and psychologically by the evil Native American legend, The Wendigo.
Backpacking in the Adirondacks, a man finds himself alone and lost after a horrifying encounter with a monster.
Cast: Grant Schumacher, Dylan Grunn, Rick Montgomery Jr., Chris Cimperman, Ariella Mastoianni
Member Reviews
arguably the worst movie I've ever seen
Everything about this film is awful: the story, the writing, acting, special effects, monsters; it's all absolutely terrible. However for some reason I liked it. It's like finding a week-old slice of pizza in the fridge, and you microwave it and eat it. It's both awful and nourishing. It's basically trash, but strangely delicious. Would recommend.
suberb way of expressing what it can do to your head, amd a very fun take on what unsupervised drug use right after a vague telling of a spooky woodsy legend. feels about rkght haha. had to make a second review because this app has a mind of its own sometimes, couldnt finish my first statement... tldr this is a wonderful fresh movie, loved the monsters :)
if anyhing is odd or wierd its the reviews on this movie. those reviews realy a lot to me like people who just dont do drugs. ive never had a psychadelic, but i have been the support buddy for enough acid trips and experience other trips enough t to know this is a superb way of