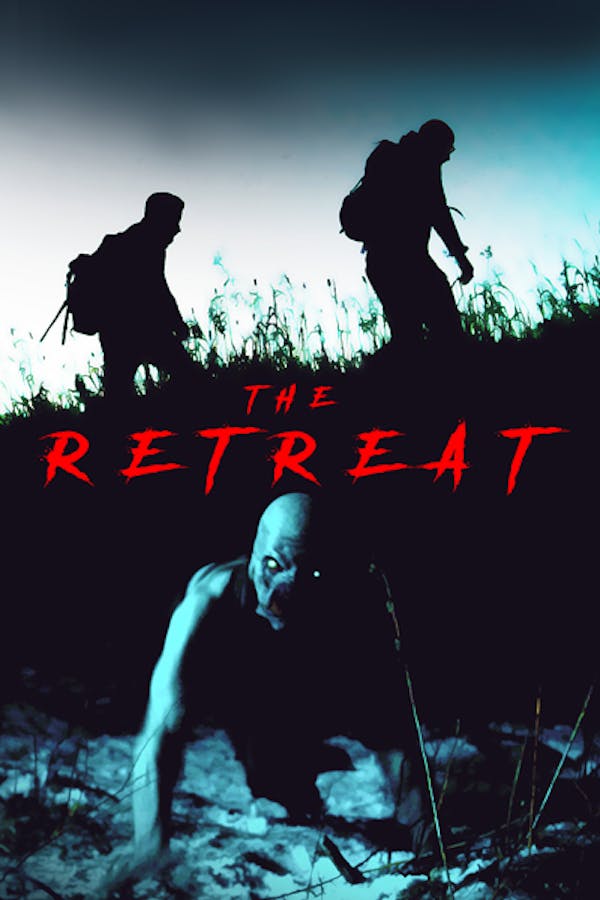 The Retreat
Directed by Bruce Wemple
Set in the Adirondack High Peaks of Upstate New York, two best friends. Gus and Adam, set out for a winter backpacking trip. After a horrifying encounter with a monster, Gus finds himself alone and lost. Now, he must now fight for his life while keeping his grip on reality as he's tormented both physically and psychologically by the evil Native American legend, The Wendigo.
Backpacking in the Adirondacks, a man finds himself alone and lost after a horrifying encounter with a monster.
Cast: Grant Schumacher, Dylan Grunn, Rick Montgomery Jr., Chris Cimperman, Ariella Mastoianni
Member Reviews
It was pretty good. I enjoyed the characters and their relationships to each other.
it reminded me of The Ritual kinda which was also good so yeah i liked it...
This movie is so all over the place it's impossible to tell what is even going on. It drops all these hints for one explanation of how a wendigo is something of the mind that possesses your spirit, but then takes a complete 180 at the end to discredit everything it had so confusingly created. You think you start to get it, but now you're like what is even going on? All over the place, didn't have a true storyline, felt like the weirdest inception fever dream ever.
was a pretty good movie, yeah its definitely not a faithful version of a wendigo but as long as you arent put off by artistic liberties, the fact this isnt that scary and its definitely more a psychological mystery then something to make you check under the bed, give it a watch