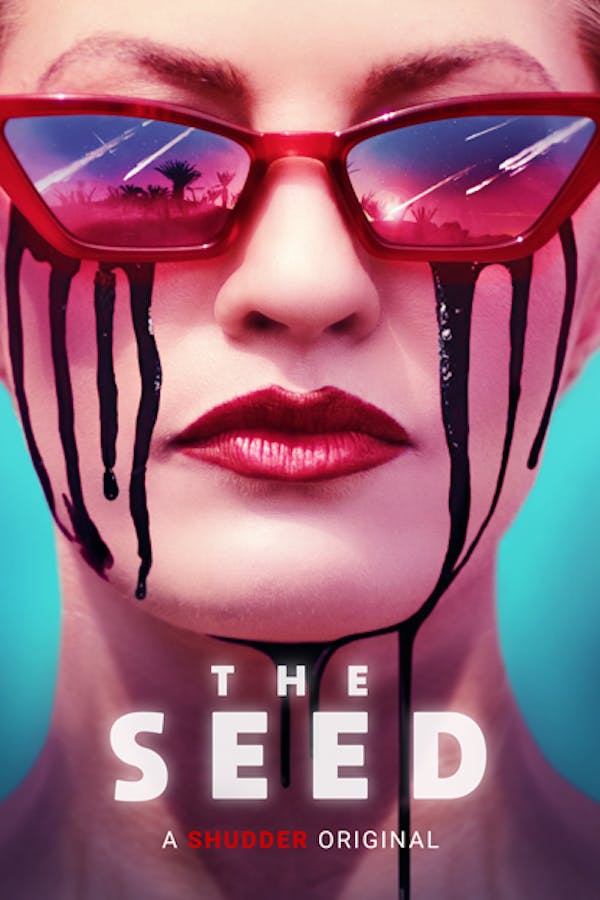 The Seed
Directed by Sam Walker
Three young influencers head to the California wilderness to party, and film a once in a lifetime meteor shower for their social media channels. What starts as a weekend away in a remote luxury villa turns into a psychedelic tale of horror, death and alien invasion. A SHUDDER ORIGINAL
What starts out as a weekend away in a remote luxury villa turns into a tale of horror, death and alien invasion.
Cast: Chelsea Edge, Lucy Martin, Sophie Vavasseur
Member Reviews
While I don't consider it very rewatchable, it's definitely fun for an evening in with popcorn, and drinks. The script wasn't phenomenal, the characters weren't very layered, and the effects were overall passable, but it was entertaining in a B-movie, early Peter Jackson sort of way. I'd like to see some of these actors and crew members improve on their craft in future projects. There were some genuinely uncomfortable moments that made me squirm. A fun addition to a So-Bad-it's-Kind-of-Good movie marathon with plenty to poke fun at, and oozing with slime.
Meh, just ok. I wouldn't watch it again by myself but maybe if someone else that hadn't seen it before wanted me to watch it with them, I would once more, mostly to observe their reactions.
It felt like it was trying to be deep or have a message, but I couldn't tell what it was. Earns points for practical effects though!