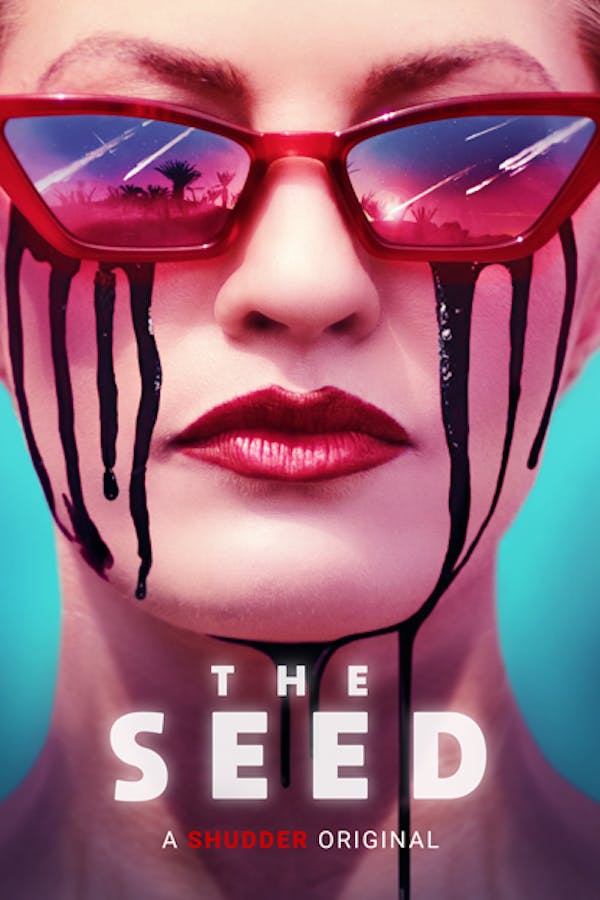 The Seed
Directed by Sam Walker
Three young influencers head to the California wilderness to party, and film a once in a lifetime meteor shower for their social media channels. What starts as a weekend away in a remote luxury villa turns into a psychedelic tale of horror, death and alien invasion. A SHUDDER ORIGINAL
What starts out as a weekend away in a remote luxury villa turns into a tale of horror, death and alien invasion.
Cast: Chelsea Edge, Lucy Martin, Sophie Vavasseur
Member Reviews
Stopped about 10 minutes in. Social media obsession doesn't bother me as a character trait, but you're gonna flip out about not being able to capture content because your phone doesn't have signal? Bish take a photo or video and post it later, that's social media 101 and you didn't get hundreds of thousands of followers without understanding that. Love me a silly horror comedy, but internal consistency's still gotta be there. Booooo
Good stuff! Nice slow build up and then a gradual slow descent into chaos and horror.
this is someones fetish but it isnt mine