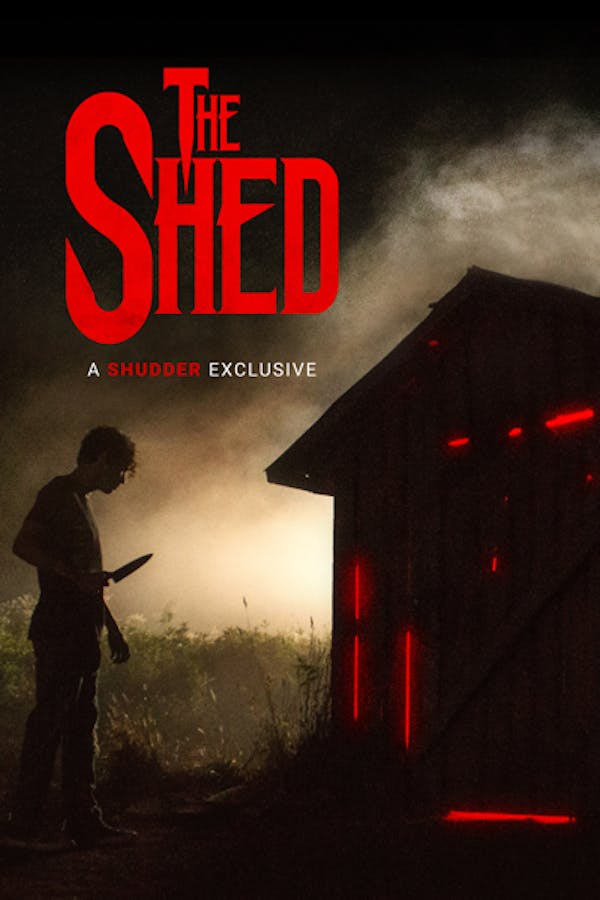 The Shed
Directed by Frank Sabatella
Stan and his best friend Dommer have put up with bullies their entire lives. All of that changes when Stan discovers he has a murderous vampire living in his shed. Seeing the bloodshed and destruction the monster is capable of, Stan knows he has to find a way to destroy it. But Dommer has a much more sinister plan in mind. A SHUDDER EXCLUSIVE
When Stan discovers a murderous vampire living in his shed, he knows he must destroy it. But his best friend Dommer has a much more sinister plan.
Cast: Jay Jay Warren, Cody Kostro, Sofia Happonen, Timothy Bottoms, Frank Whaley
Member Reviews
I wasn't expecting much from this movie. The acting was definitely not great by some actor's but there were a couple more known actors as well. It was worth a one time watch in my opinion but nothing spectacular. Not a must see.
shoulda called it The Shit
A really good story. Makes me wish I had a shed like that in high school.
It was a good movie the ending through me off It would've got a five if it wasn't for the ending And I'm talking about the very end and the fact that every time the vampire bit somebody they just turned into a vampire they didn't just die like wtf