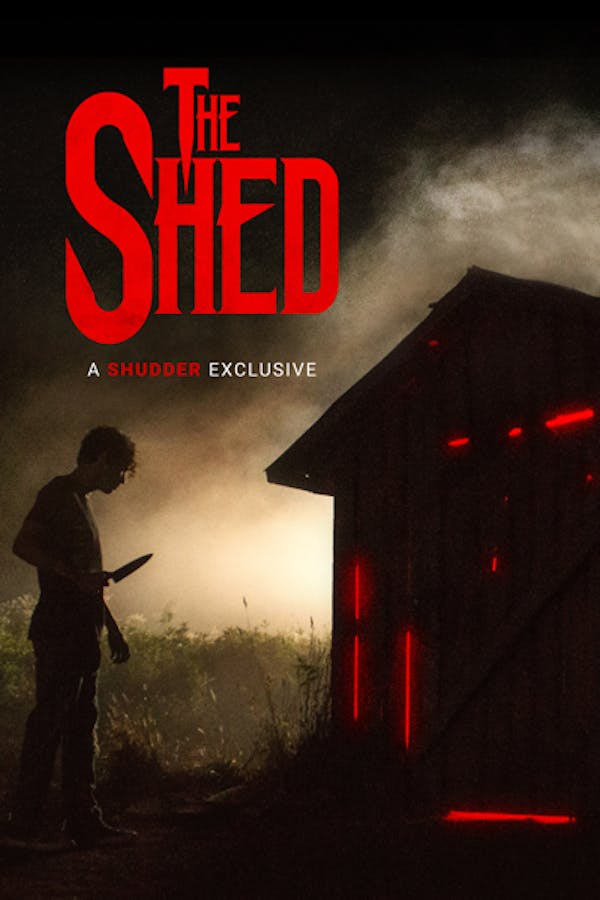 The Shed
Directed by Frank Sabatella
Stan and his best friend Dommer have put up with bullies their entire lives. All of that changes when Stan discovers he has a murderous vampire living in his shed. Seeing the bloodshed and destruction the monster is capable of, Stan knows he has to find a way to destroy it. But Dommer has a much more sinister plan in mind. A SHUDDER EXCLUSIVE
When Stan discovers a murderous vampire living in his shed, he knows he must destroy it. But his best friend Dommer has a much more sinister plan.
Cast: Jay Jay Warren, Cody Kostro, Sofia Happonen, Timothy Bottoms, Frank Whaley
Member Reviews
Is it fair to leave a review if I didn't finish it? Probably not. So take this for what it's worth. The acting and dialogue made me tap out around 15 min into the film. Maybe it improves.
The plot starts off pretty slow, the writing/dialogue is cheesy and cliche, and most of the acting is amatuerish. There really isn't a lot of action til the very end, but parts of it were somewhat fun to watch. I'm glad I watched it, but would not revisit this one.
I loved it! Really fun little film about a vampire.
this movie from beginning to end was terrible. it was so cliche the acting was deplorable please don't wate 98 mins of your life you can't get back. I know sometimes with reviews people will say its good when its bad and bad when its good but I can PROMISE you this you're life will not be missing anything by not watching this!!!!