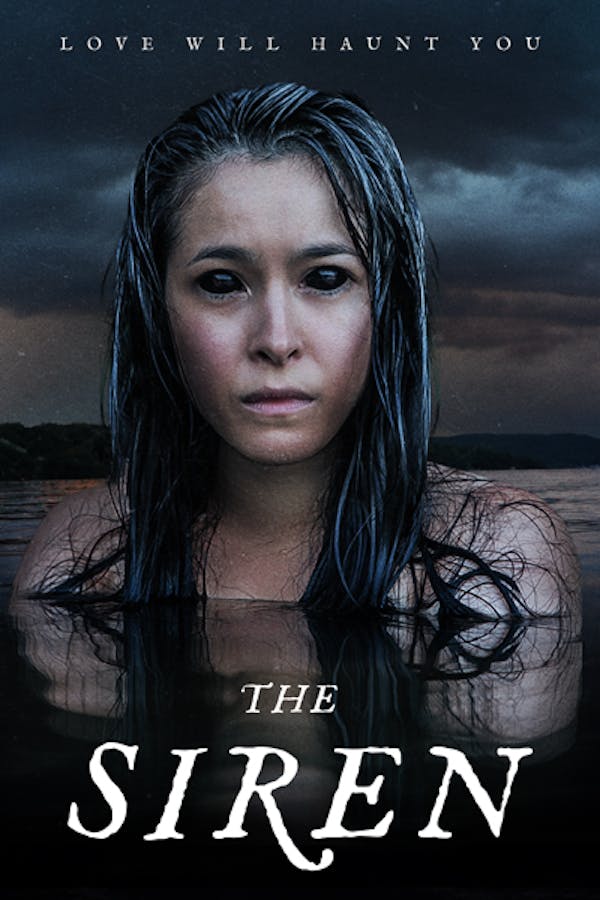 The Siren
Directed by Perry Blackshear
Tom rents a cabin on a secluded lake marked by a local legend of a lovelorn spirit who haunts the surrounding woods and drowns anyone she encounters. Drawn to her immediately, Tom knows he has found his soulmate in the seemingly human Nina, who must battle to repress her demonic instincts when she feels the same towards him. Meanwhile, a man possessed by vengeance circles the pair, getting ever closer to tracking down the monster that murdered his husband.
Tom rents a cabin on a secluded lake, where a lovelorn spirit haunts the surrounding woods and drowns anyone she encounters.
Cast: Margaret Ying Drake, MacLeod Andrews, Evan Dumouchel
Member Reviews
My new favourite romantic movie lol Never seen anything like this and I love it. Good acting, nice music. Might of been nice to see the guys bother and not just a phone call. Interesting ending.
The first time I've watched an horror romance crossover, and... i dont hate it. I'm surprised this is considered horror rather than simply sci-fi, but i enjoy those too so over all, no complaints here.
I really loved this, more so than I was anticipating. The cinematography and score were both beautiful and the acting was top notch. The story was unique enough to keep me interested through the slow burn of it all and every character was likable yet flawed. Sure it's not a horror movie, in the classic sense, but it's still horror themed and very deserving of its spot on Shudder, as it's easily one of the best films on here. I truly couldn't recommend this enough.
So to clarify, this is not a horror film but a slow, suspense (where we know one of the twists). The movie's focus is on the relationship development between the characters (the deadly siren, the silent man who intrigues her, and the vengeful hunter) in what's a very sad love story with several references to the Little Mermaid mythos. The main complaint is that it's slow, which is fair, this would be a good horror short. But it is very visually beautiful (location) and the development is very well done. I do wish they dove a bit more into some of the mythology but I liked the film for what it was. If you don't mind a slow ride, this is a good film.
Not A bad movie, different to say the least.