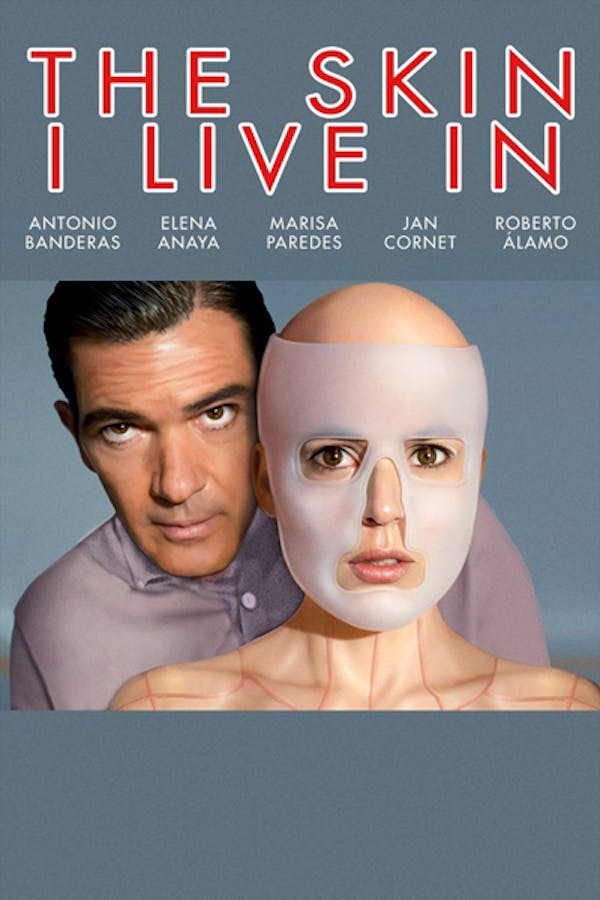 The Skin I Live In
Directed by Pedro Almodóvar
Ever since his wife was burned in a car crash, Dr. Robert Ledgard, an eminent plastic surgeon, has been interested in creating a new skin with which he could have saved her. After twelve years, he manages to cultivate a skin that is a real shield against every assault. In addition to years of study and experimentation, Robert needed a further three things: no scruples, an accomplice and a human guinea pig.
A traumatic event upsets the weird dynamic between a plastic surgeon and the woman he keeps locked away in his lavish mansion.
Cast: Antonio Banderas, Elena Anaya, Marisa Paredes, Jan Cornet, Roberto Álamo
Member Reviews
Great film. Actually fantastic film. Im surprised if anyone doesn't like this.
Absolutely LOVED this movie! Hollywood did a remake on this film but left all the beet bits out. The Spanish make the BEST phycological thriller/horror movies. If you like movies with massive twists in the plot, this ones for you!!!!
5 stars. YOU NEED TO SEEEEE !!! pretty relax in apperance. so twisted. its one of them you will cant forget. everytime its ... amazing.