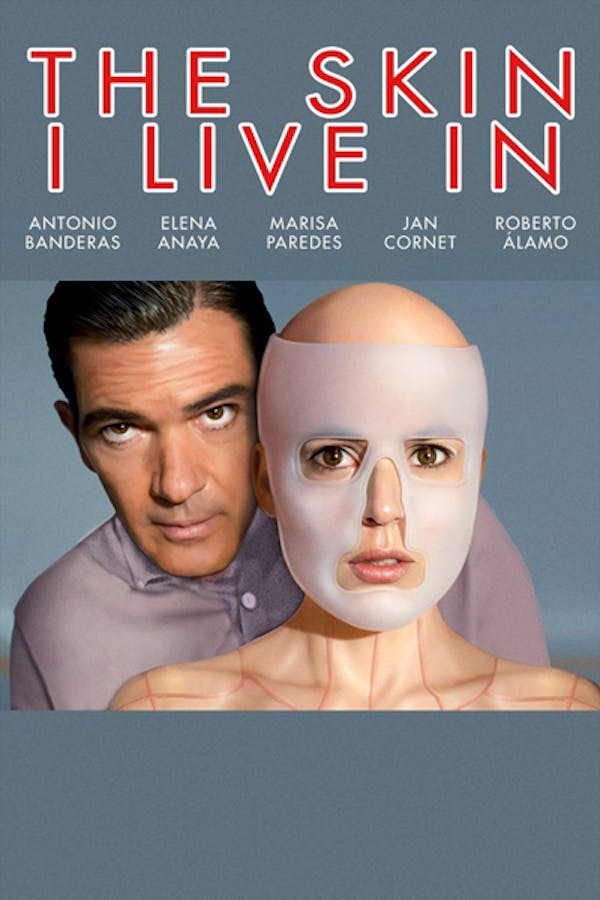 The Skin I Live In
Directed by Pedro Almodóvar
Ever since his wife was burned in a car crash, Dr. Robert Ledgard, an eminent plastic surgeon, has been interested in creating a new skin with which he could have saved her. After twelve years, he manages to cultivate a skin that is a real shield against every assault. In addition to years of study and experimentation, Robert needed a further three things: no scruples, an accomplice and a human guinea pig.
A traumatic event upsets the weird dynamic between a plastic surgeon and the woman he keeps locked away in his lavish mansion.
Cast: Antonio Banderas, Elena Anaya, Marisa Paredes, Jan Cornet, Roberto Álamo
Member Reviews
The thing nobody talks about with Almodovar, is his affection for genre. The Skin I Live In is a horror masterpiece that slots perfectly into his subversive filmography. It's more sensational, yet in its own way every bit as sensitive as films like All About My Mother and Talk to Her. The surprises and twists are thrilling on their own terms, but beneath them lies an exploration of identity and violation of identity that invites thought and discussion, rather than hammering you over the head with a point or *shudder* 'a lesson.' Maybe don't make this your first Almodovar film, but it is a must see.
Absolutely amazing movie. Worth the watch. The end well......
Almodovar fans will not be disappointed. One of my favourites that he has done.
Nobody acts realistically. Terribly written plot and script. Gets annoying pretty quick.
PROCEED WITH CAUTION IF YOU ARE TRANS OR HAVE TRANS LOVED ONES Technically the film is well done, but before you watch it, you might want to look it up beforehand. And if you are worried that you'd ruin the plot twist, then maybe have someone else you know watch it first and ask them if they think you'd be able to handle it