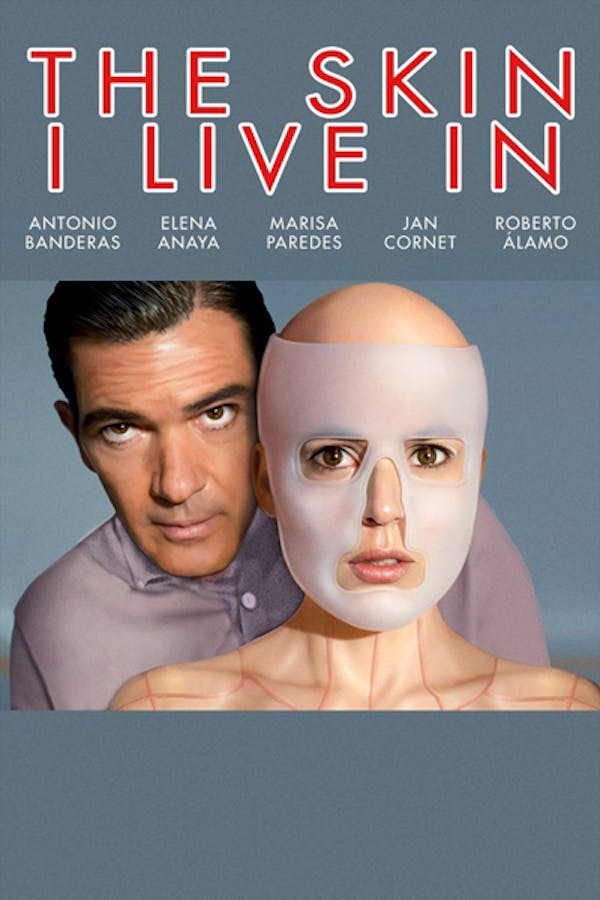 The Skin I Live In
Directed by Pedro Almodóvar
Ever since his wife was burned in a car crash, Dr. Robert Ledgard, an eminent plastic surgeon, has been interested in creating a new skin with which he could have saved her. After twelve years, he manages to cultivate a skin that is a real shield against every assault. In addition to years of study and experimentation, Robert needed a further three things: no scruples, an accomplice and a human guinea pig.
A traumatic event upsets the weird dynamic between a plastic surgeon and the woman he keeps locked away in his lavish mansion.
Cast: Antonio Banderas, Elena Anaya, Marisa Paredes, Jan Cornet, Roberto Álamo
Member Reviews
Absolutely fantastic movie. Highly recommended. Brilliant Antonio Banderas
fantastic film - never want to watch it again
sooo shouldn't be on shudder, teletubbies is scarier than this and the emoji movie has a better story line. perhaps if we were all on the opium we would find it more enjoyable.