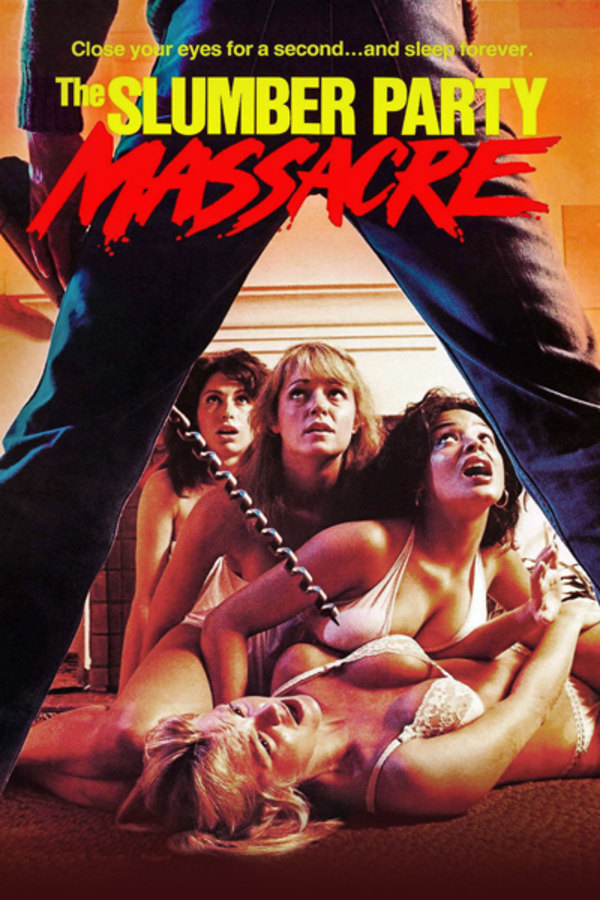 The Slumber Party Massacre
Directed by Amy Holden Jones
When Trish (Michele Michaels) decides to invite her high school girls' basketball teammates over for a slumber party, she has no idea the night is going to end with an unexpected guest– an escaped mental patient and his portable power drill – crashing the party in the cult classic.
A slumber party turns terrifying when an escaped mental patient with a drill decides to crash.
Cast: Michelle Michaels, Robin Stille, Michael Villella, Debra Deliso, Andree Honore
Member Reviews
A fun 80s slasher movie, but the never-ending stream of fake out jump scares at the beginning was a little much...
i couldn't stomach the first 30 min... in fact i turned it off and didn't finish for days lol. But assuming you get past the ridiculous opening objectification it's fairly standard fare. The killer was done nicely. It was surprisingly realistic psychology in that there was no long held grudge, no targeting based on dramatic personal history, he basically kills for fun or to alleviate boredom. I suppose that's what makes it a disjointed project to be though: the girls are inhuman and exist for the camera to stare at/overhear, but the killer is without iconic movie flair (like a memorable mask) that tells us he's entertainment. In a way he's the most human thing in this movie. Just be prepared to walk in his shoes by being implicated in a lot of voyeurism 😖