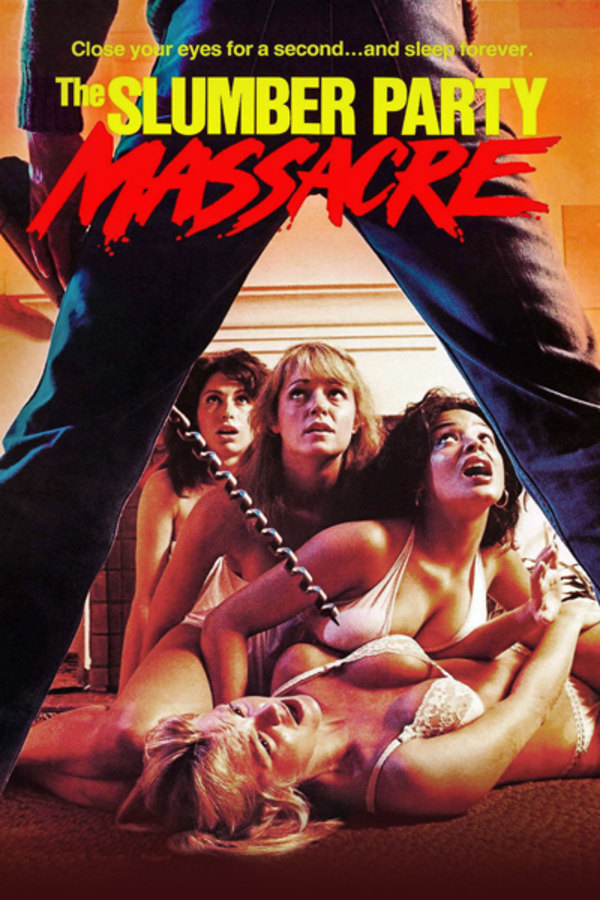 The Slumber Party Massacre
Directed by Amy Holden Jones
When Trish (Michele Michaels) decides to invite her high school girls' basketball teammates over for a slumber party, she has no idea the night is going to end with an unexpected guest– an escaped mental patient and his portable power drill – crashing the party in the cult classic.
A slumber party turns terrifying when an escaped mental patient with a drill decides to crash.
Cast: Michelle Michaels, Robin Stille, Michael Villella, Debra Deliso, Andree Honore
Member Reviews
Of movies like this, this one is pretty great
I love '80's campy, horror flicks! This is one of the few series I taped. Great movie for its time.
typical slasher film schlock, but a okay one at best. Would make great background noise while cleaning the house.
Not nearly enough bewbs and the kills weren't that great.