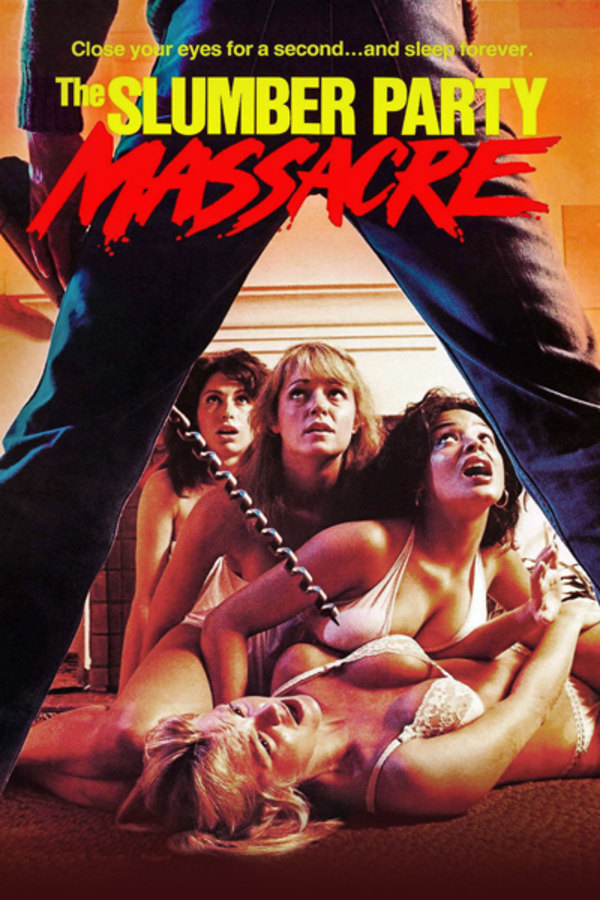 The Slumber Party Massacre
Directed by Amy Holden Jones
When Trish (Michele Michaels) decides to invite her high school girls' basketball teammates over for a slumber party, she has no idea the night is going to end with an unexpected guest– an escaped mental patient and his portable power drill – crashing the party in the cult classic.
A slumber party turns terrifying when an escaped mental patient with a drill decides to crash.
Cast: Michelle Michaels, Robin Stille, Michael Villella, Debra Deliso, Andree Honore
Member Reviews
Gotta love the classic 80's slasher flicks!
it was ok. classic 80s horror movie.
haha. if you dont get caught up being anxious at the characters stupid actions, its a great classic flick to watch if youre bored.
Had fun laughing at it :)