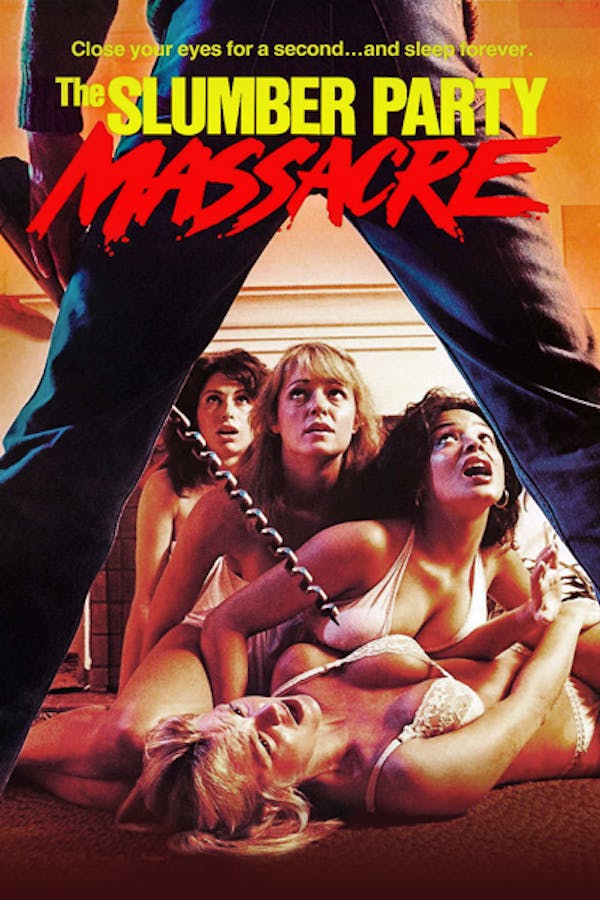 The Slumber Party Massacre
Directed by Amy Holden Jones
When Trish (Michele Michaels) decides to invite her high school girls' basketball teammates over for a slumber party, she has no idea the night is going to end with an unexpected guest– an escaped mental patient and his portable power drill – crashing the party in the cult classic.
A slumber party turns terrifying when an escaped mental patient with a drill decides to crash.
Cast: Michelle Michaels, Robin Stille, Michael Villella, Debra Deliso, Andree Honore
Member Reviews
One of my top 80s slashers!
Surprisingly good slasher. Very goofy at times but has a lot of good kills and really great effects. The ending especially was really suspenseful and fun to watch definitely a unique but still typical slasher
Okay, I'm going to be very to the point with this one. Story- It was okay for the time, not going to lie, I kind of got bored while watching, the only times I paid attention to the film was when a character was going to be killed, or suspense was building. Characters- Okay, they were also well acted, that's all I think about them. Kills- Good, as well as the gore effects, nice and bloody, just how I like it. Music- Pretty good, nice synth, chase music could've been more intense, not going to lie. Over all, it's a decent movie with a good soundtrack 'n kills. I'll give 3 skulls out of 5. And hey, if you disagree with something I said, that's completely fine, everyone's open to their opinion.