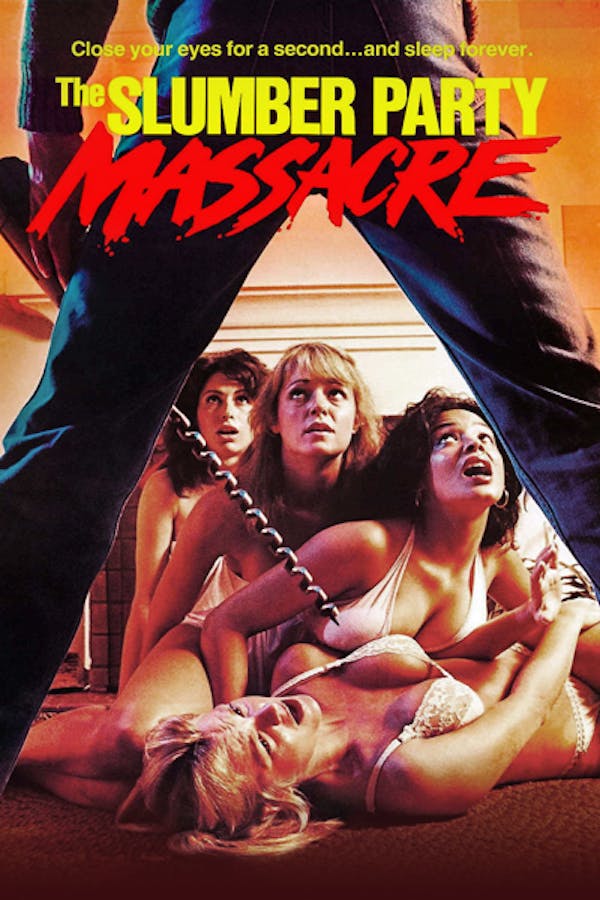 The Slumber Party Massacre
Directed by Amy Holden Jones
When Trish (Michele Michaels) decides to invite her high school girls' basketball teammates over for a slumber party, she has no idea the night is going to end with an unexpected guest– an escaped mental patient and his portable power drill – crashing the party in the cult classic.
A slumber party turns terrifying when an escaped mental patient with a drill decides to crash.
Cast: Michelle Michaels, Robin Stille, Michael Villella, Debra Deliso, Andree Honore
Member Reviews
The part where the lady just drilled her door and left killed me. Entertaining watch all around 👌
total classic.. or should i say slashic hahahaha
Very cheesy early 1980s slasher movie. Pretty okay performances by the killer and the "teenagers ". Also look for a cameo by noted film director Joe (The Rocketeer, Captain America First Avenger).