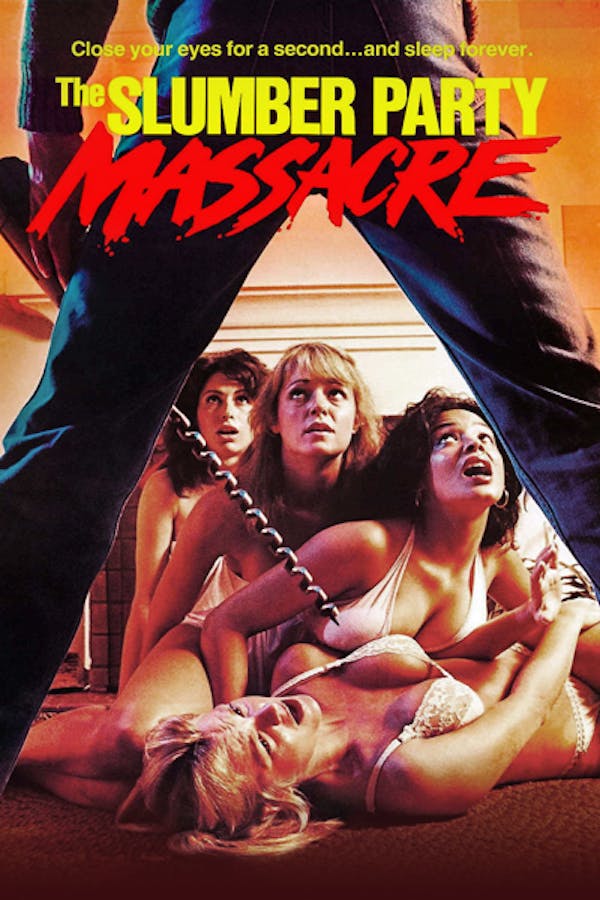 The Slumber Party Massacre
Directed by Amy Holden Jones
When Trish (Michele Michaels) decides to invite her high school girls' basketball teammates over for a slumber party, she has no idea the night is going to end with an unexpected guest– an escaped mental patient and his portable power drill – crashing the party in the cult classic.
A slumber party turns terrifying when an escaped mental patient with a drill decides to crash.
Cast: Michelle Michaels, Robin Stille, Michael Villella, Debra Deliso, Andree Honore
Member Reviews
It was a okay 80s slasher flick. I think they should of cast a different actor for the antagonist. I didn't feel he played the role that well. I did find how everyone kept playing jokes on each other in order to scare them. In that way you keep guessing if its the antagonist or not. It was okay.
The trailer reveals the killer. Don't see the trailer Pls 😂😂😂
Super corny and campy 80's slasher
Kim: He's dead, alright. So cold. Jackie: Is the pizza? 😂🤣🤪