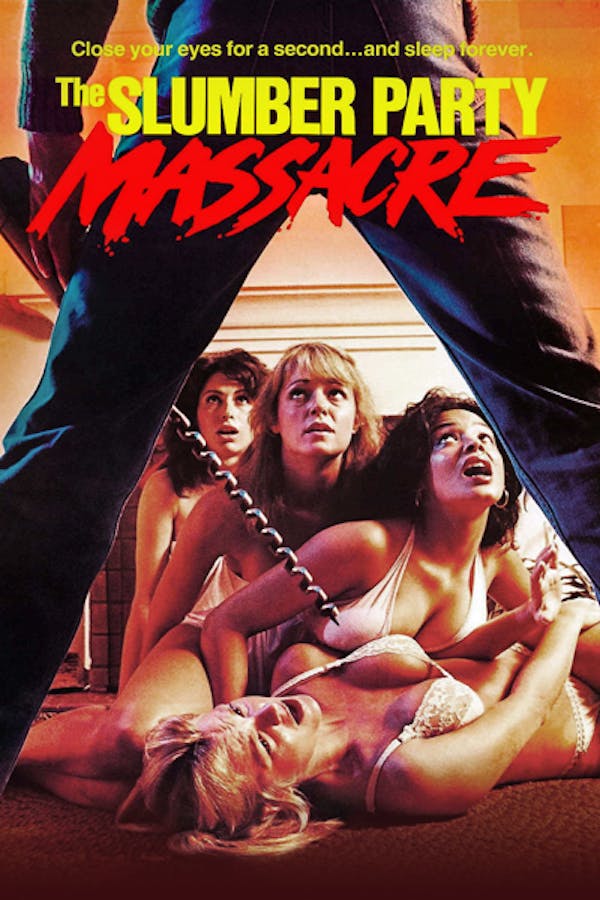 The Slumber Party Massacre
Directed by Amy Holden Jones
When Trish (Michele Michaels) decides to invite her high school girls' basketball teammates over for a slumber party, she has no idea the night is going to end with an unexpected guest– an escaped mental patient and his portable power drill – crashing the party in the cult classic.
A slumber party turns terrifying when an escaped mental patient with a drill decides to crash.
Cast: Michelle Michaels, Robin Stille, Michael Villella, Debra Deliso, Andree Honore
Member Reviews
Nudity, violence, and a sense of humor. A perfect late night movie!
I thought I remembered this flick but holy shit. It's out of control. I love it. A distinctly feminist slasher. The dudes gaze makes me LOL. He is the "everycreep" all women have met countless times and you tell your daughters to avoid. There is one at most bars downtown. This one just happens to have a drill. The pay off is worth the running time alone.
This is exactly what you think it is. Fun, campy garbage with a pretty creepy killer.
why is this movie so soothing to me
Short and sweet. Good suspense. Check it off my bucket list. This film didn't let me down.