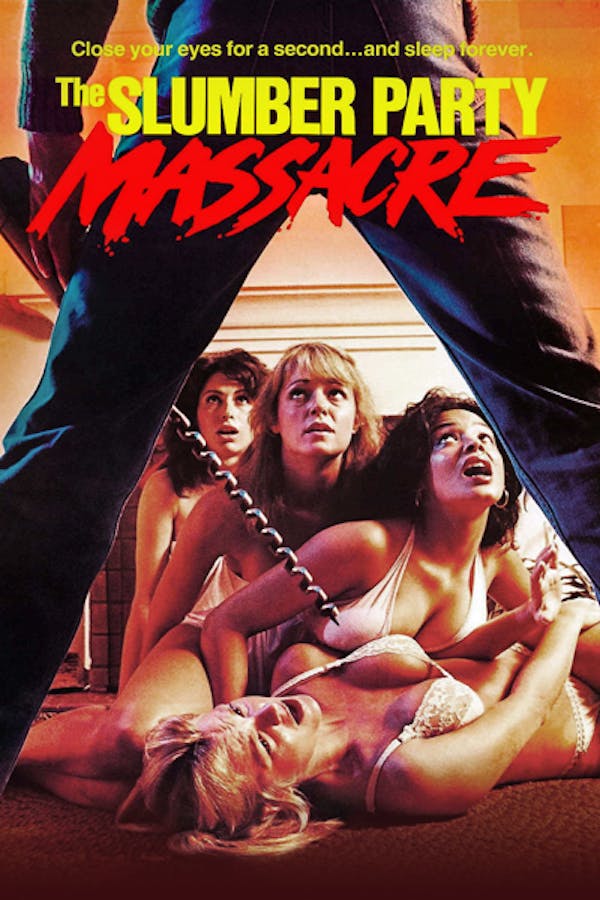 The Slumber Party Massacre
Directed by Amy Holden Jones
When Trish (Michele Michaels) decides to invite her high school girls' basketball teammates over for a slumber party, she has no idea the night is going to end with an unexpected guest– an escaped mental patient and his portable power drill – crashing the party in the cult classic.
A slumber party turns terrifying when an escaped mental patient with a drill decides to crash.
Cast: Michelle Michaels, Robin Stille, Michael Villella, Debra Deliso, Andree Honore
Member Reviews
I accidentally entered my review and cut off my review. Anyway, its campy in a cute way. Seems like it would appeal to a younger audience, around 15-19 year olds.
Campy in a cute way. Would
So bad it's good. I've watched this movie multiple times, not only is it a horror written and directed by women (which we still need more of to this day), but it's also just so much fun to watch mindlessly while doing a task or with friends
Other than the fake scream from the blonde guy when he gets killed in the garage it was a great movie and I like how there's a possibilty the guy in this movie will be the killer in the 2nd one.
This movie is overrated, it had some good kill scenes, but just because it had boobs everywhere, that doesn't make it a good movie