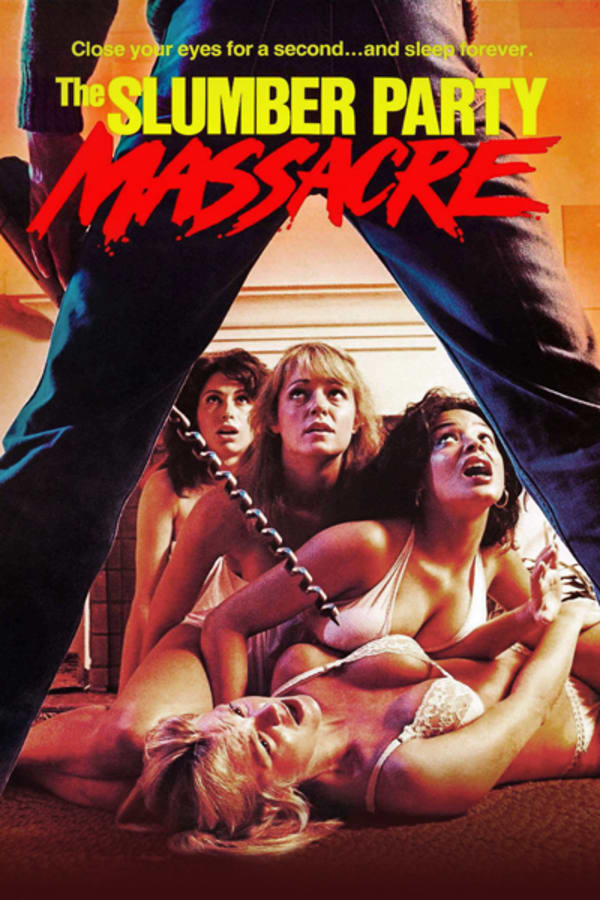 The Slumber Party Massacre
Directed by Amy Holden Jones
When Trish (Michele Michaels) decides to invite her high school girls' basketball teammates over for a slumber party, she has no idea the night is going to end with an unexpected guest– an escaped mental patient and his portable power drill – crashing the party in the cult classic.
A slumber party turns terrifying when an escaped mental patient with a drill decides to crash.
Cast: Michelle Michaels, Robin Stille, Michael Villella, Debra Deliso, Andree Honore
Member Reviews
It would of been much better if we did not see the killer right away.
A very smart, silly, self-aware slasher way before Scream. On the surface, it looks like a stupid low budget hack, but there's so much commentary going on here on the genre. Light spoiler: more than one girl survives, and the girls do that by working together. That's probably because we have a female director and screenwriter. Fun fact; the writer is Rita Mae Brown, who's an incredibly popular underground author who wrote lesbian detectives and queer YA novels decades before this was "okay."
Great flick. Appreciate the titties. Oh so many titties. Pretty good acting, great lighting. Kinda wish I saw less of the killer... But maybe I'm just turned on by masks. Seriously, very enjoyable film.