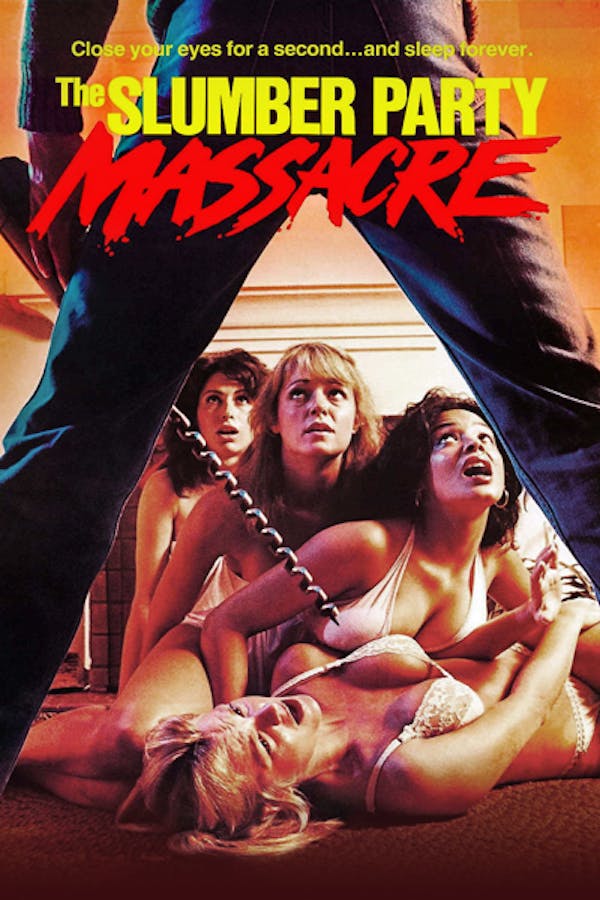 The Slumber Party Massacre
Directed by Amy Holden Jones
When Trish (Michele Michaels) decides to invite her high school girls' basketball teammates over for a slumber party, she has no idea the night is going to end with an unexpected guest– an escaped mental patient and his portable power drill – crashing the party in the cult classic.
A slumber party turns terrifying when an escaped mental patient with a drill decides to crash.
Cast: Michelle Michaels, Robin Stille, Michael Villella, Debra Deliso, Andree Honore
Member Reviews
Whoever did the sequencing for this film had to have been absolutely blasted because man does this not flow well at ALL. Uncertain if the lack of blood was inconsistences between takes or if they intentionally did it to keep the characters clueless. Considering the plot and pacing, I assume it's the latter, which leaves the viewer frustrated but not in a good way. If you cannot stand forced obliviousness, skip this movie. It is FULL of it and it is lowkey maddening.
not amazing but a fun time
Hilariously bad and enjoyable.
Takes its sweet time to get going but worth watching.