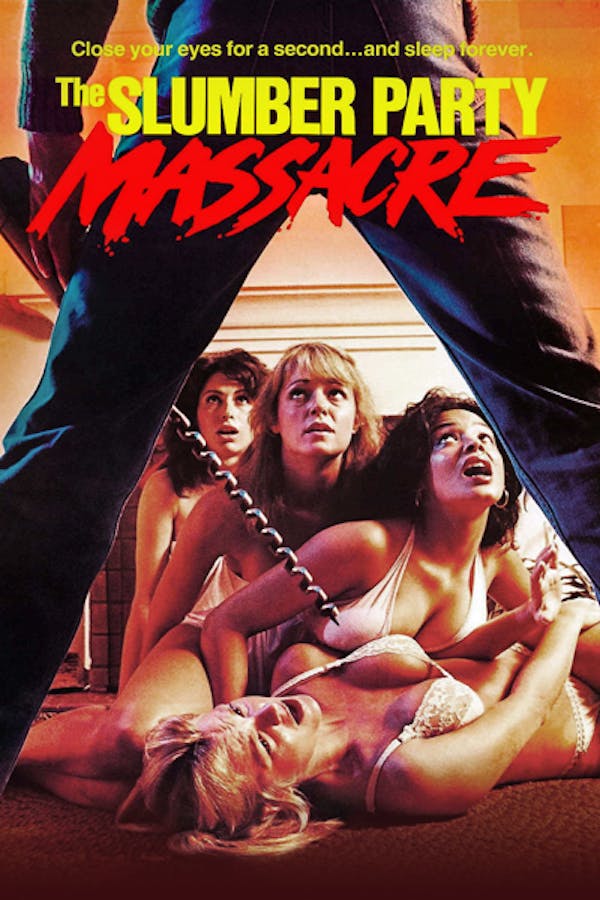 The Slumber Party Massacre
Directed by Amy Holden Jones
When Trish (Michele Michaels) decides to invite her high school girls' basketball teammates over for a slumber party, she has no idea the night is going to end with an unexpected guest– an escaped mental patient and his portable power drill – crashing the party in the cult classic.
A slumber party turns terrifying when an escaped mental patient with a drill decides to crash.
Cast: Michelle Michaels, Robin Stille, Michael Villella, Debra Deliso, Andree Honore
Member Reviews
I dont know where to begin. There are so many bad things about this movie. Killing in broad daylight, dumb dialogue, No story, super cheesey acting, serial killer weapon is really stupid, not scary at all, etc. I simply give it 2 skulls for the small amount of nudity. Period.
Had a strong Twin Peaks vibe in how it shot its killer. Great horror movie from an older era. Wanted to give it a 3.5, but deserves a 4 round up.
If you're like me (a 40 year old dude who grew up watching cheesy 80s movies) then definitely add this to your list.
B Rated Chill Vibe Of A Movie...love it or hate it...its better then alot of other movies i seen