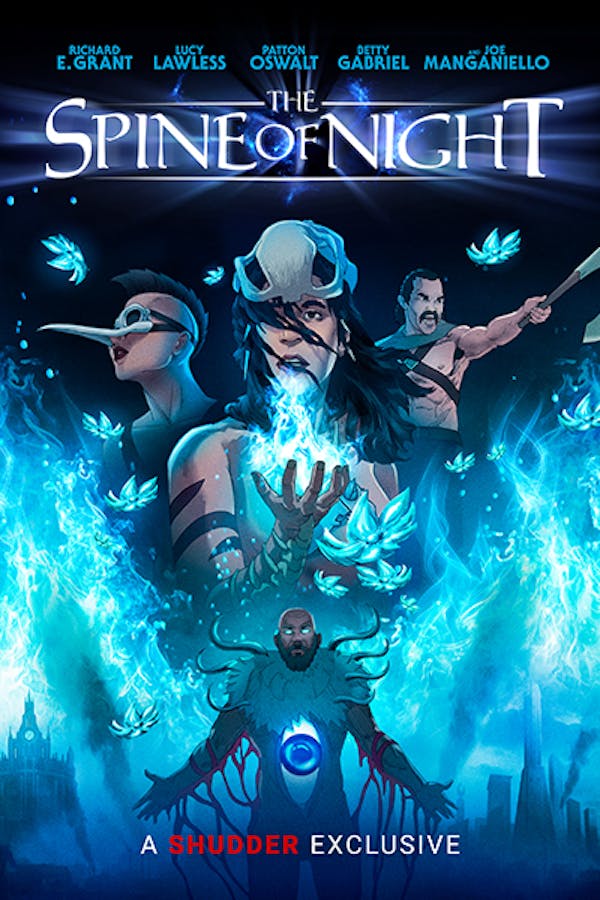 The Spine of Night
Directed by Philip Gelatt, Morgan Galen King
This violent fantasy-horror epic, about the history of a land that never was, begins when an ambitious young man steals forbidden knowledge from a sacred plant. He falls to its darker temptations and in so doing, unleashes ages of suffering onto mankind. As his power grows over the years, it falls to people of different ilk and culture to attempt to stop him. Among those who stand against him are a daring tomb-robber, star-crossed lovers, a maniacal necromancer, winged assassins, and an undying guardian. A SHUDDER EXCLUSIVE.
Witness a violent, animated fantasy-horror epic about an ambitious young man and the forbideen knowledge of a sacred plant.
Cast: Betty Gabriel, Richard E. Grant, Lucy Lawless, Joe Manganiello, Patton Oswalt
Member Reviews
Creative and captivating!
Animation cool; story strange @w@
Everyone here referencing Heavy Metal seems to have forgotten Fire and Ice- which is even more similar to this and VERY good! Both great movies.
im gonna be honest i'm just here for the dungeon synth soundtrack