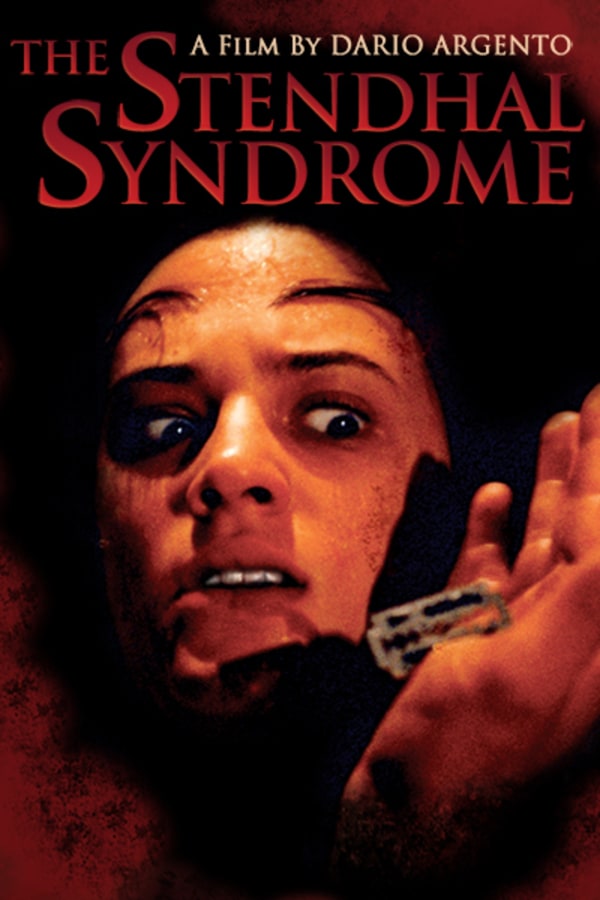 The Stendhal Syndrome
Directed by Dario Argento
A detective suffers strange hallucinations while hunting a serial killer in Dario Argento's bone-chilling '90s masterpiece. Anna (Asia Argento) is on the trail of a psycho when she experiences Stendhal syndrome, a condition that causes people to become overwhelmed by works of art to the point of psychosis. But when the killer kidnaps and rapes her, it begins a process that threatens all who cross Anna's path. Using CGI to bring Anna's artistic hallucinations to life, Argento crafts a brutal yet visually stunning thriller that stands on par with his classics. Contains strong language, violence and gore.
A detective suffers strange hallucinations while hunting a serial killer.
Cast: Asia Argento, Thomas Kretschmann, Marco Leonardi
Member Reviews
Typical Argento: aka a lot of potential to realize a good idea but kind of a mess instead. Trying to be too much and mostly boring. Prob been better if it leaned into the more strange aspects but too little of them. Mostly run of the mill serial killer story and pretty predictable.
It was worth watching. It was work to do so. At times the music and the cinematography worked well together to create an immersive atmosphere, and was intermittently brilliant. However, the film as whole was not immersive, nor brilliant, nor consistent. It had its moments; they came and went. It seemed like two movies condensed and put into one. Had they been two separate movies the general consensus would likely have been 'the sequel' was needless and undid much of the power of the first. I personally don't find that what people consider spoilers really spoil anything for me, but out of respect for those who do, there is a lot I am not addressing specifically. The concept of the syndrome was a worthy to explore and for the most part it was executed well visually accompanied by Morricone's music. Most of the problems with characterization, plotting and suspension of disbelief occurred in the second half for me. The second half seemed 'under-cooked' and rushed, and there were hints at how much better it could have been. Some parts of the conclusion had some power, but also seemed forced and incongruous. Had they stayed with, and explored more of the syndrome and the serial killer plot-line, they very well would have had a better film. Argento COULD have had a masterpiece here. If you are a Dario Argento fan, do you need to see this? Yes. You may have criticisms, but if you are a fan of Argento you do need to see it. Not a fan? Then, maybe not.
Weird and missed the mark a little with the girl power in the middle. I honestly felt it could have ended after she killed the dude but *shrugs*. Decent.
it was very good .jusy watch and judge yourself
This movie was an emotional rollercoaster that made go back and forth loving Dario, for how he still manages to employ his visionary talent and make even an average thriller like this look dream-like and intriguing at times (although Morricone's score definitely helped him out); and hating Dario, for those unbelievably atrocious CGI scenes (how could nobody stop him?), the usual bad performances and a not very satisfying ending. So, overall a mess, but a somehow fascinating one and the first 20 minutes alone are worth getting into it. I would take an Argento mess over the standard formula/Friday The 13th-type horror any day