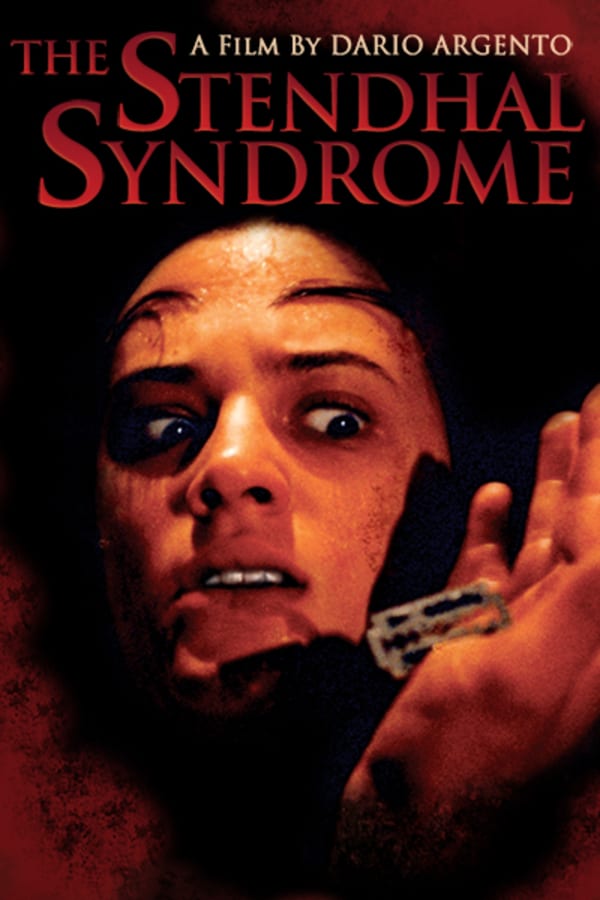 The Stendhal Syndrome
Directed by Dario Argento
A detective suffers strange hallucinations while hunting a serial killer in Dario Argento's bone-chilling '90s masterpiece. Anna (Asia Argento) is on the trail of a psycho when she experiences Stendhal syndrome, a condition that causes people to become overwhelmed by works of art to the point of psychosis. But when the killer kidnaps and rapes her, it begins a process that threatens all who cross Anna's path. Using CGI to bring Anna's artistic hallucinations to life, Argento crafts a brutal yet visually stunning thriller that stands on par with his classics. Contains strong language, violence and gore.
A detective suffers strange hallucinations while hunting a serial killer.
Cast: Asia Argento, Thomas Kretschmann, Marco Leonardi
Member Reviews
Decent watch, but nothing amazing either. The premise and plot are interesting but the film runs a little long and becomes tired in places. Asia kind of steals the show, relegating pretty much every character in the film somewhat. Not the greatest dubbing in places either. Some of the trippy visuals regarding the syndrome at the start are great but dissappear in the last hour of the film as I believe the rapist takes their place in Asia's mind (or at least thats what I think happens). Those rape scenes are a bit much for me. Give me blood, gore, etc, but that subject matter is hard for me to stomach.
Thomas krtechsman in this film from 25yrs ago. not a classic from Dario i d say it was ok. His last kick ass film was Mother Of Tears. Stillxdecent film with Asia his daughter and muse.
i get the feeling a lot of people say they love these films for the same reason tons of self involved people say they're veagan to feel important and better than others don't get me wrong they're ok but i hardly put them anywhere near all time greats
There was a lot of WTF scenes in this one. The premise was interesting, but it was a little tired, and the movie ran about an hour too long. Although it felt like six.