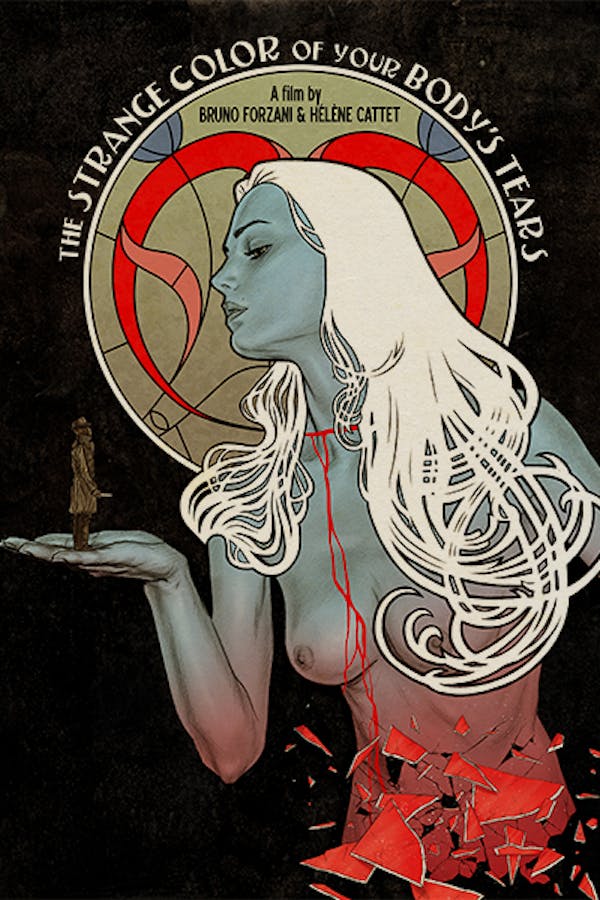 The Strange Color of Your Body's Tears
Directed by Hélène Cattet, Bruno Forzani
This visually stunning Belgian giallo homage follows a man who returns home from a trip, only to find his wife missing. Seeking answers, Dan visits his nasty neighbors, who draw him into a surreal mystery that keeps getting stranger and stranger. Is there a conspiracy at work? How many secret passages does the building have? And where is Dan's wife? Hélène Cattet and Bruno Forzani's second film is, like 2009's AMER, a trippy fantasia on the stylish and scary imagery found in the films of Dario Argento and other giallo greats, and a must watch for fans of the subgenre. (In French with English subtitles.) Contains violence and gore.
This visually stunning giallo homage follows a man searching for his missing wife.
Cast: Klaus Tange, Ursula Bedena, Joe Koener
Member Reviews
i love this movie with a passion, its so visually amazing.
I get it. Stunning, but not enjoyable what-so-ever.