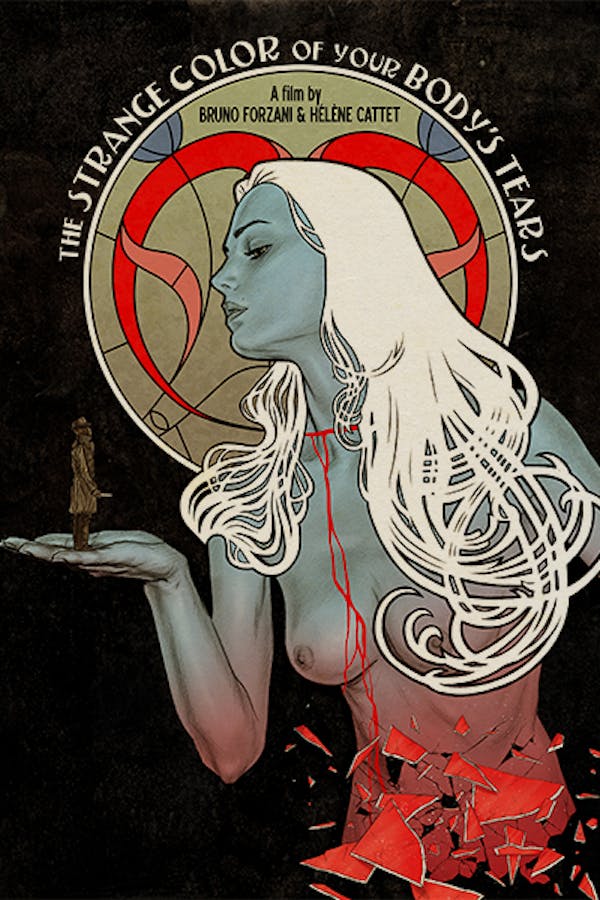 The Strange Color of Your Body's Tears
Directed by Hélène Cattet, Bruno Forzani
This visually stunning Belgian giallo homage follows a man who returns home from a trip, only to find his wife missing. Seeking answers, Dan visits his nasty neighbors, who draw him into a surreal mystery that keeps getting stranger and stranger. Is there a conspiracy at work? How many secret passages does the building have? And where is Dan's wife? Hélène Cattet and Bruno Forzani's second film is, like 2009's AMER, a trippy fantasia on the stylish and scary imagery found in the films of Dario Argento and other giallo greats, and a must watch for fans of the subgenre. (In French with English subtitles.) Contains violence and gore.
This visually stunning giallo homage follows a man searching for his missing wife.
Cast: Klaus Tange, Ursula Bedena, Joe Koener
Member Reviews
Really uncomfortable watching but thats what they were going for I guess. It also goes on for a bit too long but some parts are entertaining and the cinematography is great.
Highly recommend watching this with headphones or surround sound. This is not a scary or creepy movie. I gave it 5 skulls for the imagery and surrealism.
Keep in mind the 3/5 is for STYLE ALONE, and I will not watch it again. This infuriatingly nonsensical neo-giallo might make sense to the writers and directors (even then I have my doubts), but it certainly won't to anyone else. For a far superior film possessed of both style *and* substance from the same creators, watch Let the Corpses Tan -- because THAT one is easily a five-skuller.
I didn't understand the plot but I think that's maybe what it was going for? Lots of psychedelic scenes that are honestly really cool, but not much else past that
I didn't like it as much and their other 2 features but still worth a watch.