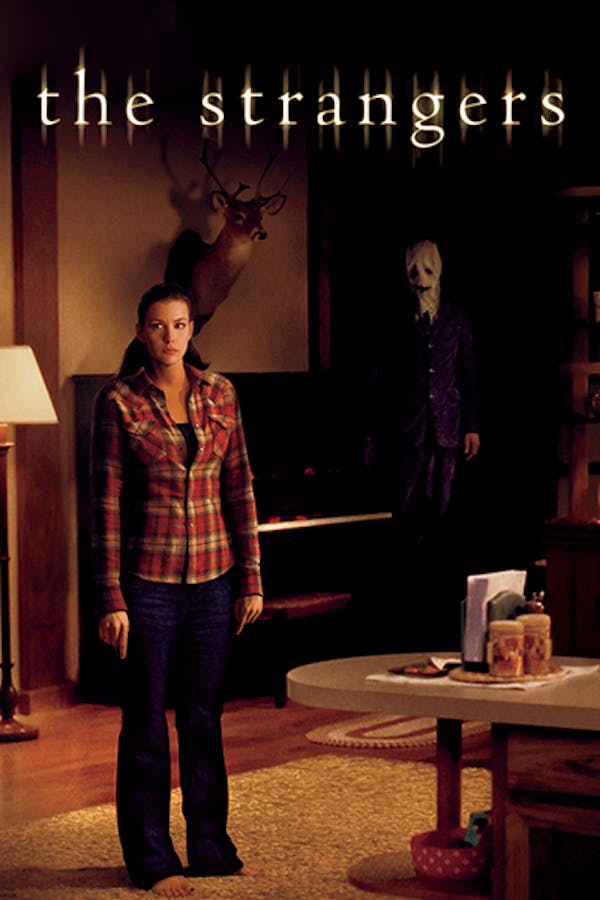 The Strangers
Directed by Bryan Bertino
In this 2008 home invasion favorite, a young couple retreat to their family holiday home after a friend's wedding, but find their idyllic getaway turns into a living nightmare when a group of three masked strangers invade their home. With no means of communication and no way to escape the house, the couple become engaged in a violent struggle with their assailants. Starring Liv Tyler and Scott Speedman, this terrifying horror based on driector Bryan Bertino's own childhood experience was released as part of a wave of home invasion films in the late 00s.
Three masked strangers invade the vacation home of a young couple in this contemporary favorite.
Cast: Alex Fisher, Peter Clayton-Luce, Scott Speedman, Liv Tyler, Gemma Ward
Member Reviews
Great movie, suspenseful, good watch!
I liked it better when it was called "ils"
Not bad. Good atmosphere and acting but nothing special.
Great setup, but doesn't do a whole lot with it. It gets repetitive pretty quickly.
I love this movie! Love it because there's next to little "blood", but the suspense is high, and it's not "torture porn." It's just a good "classic" style horror. Felt a bit like a modern "Halloween". The use of music in this movie is awesome as well. Just a good "where are they?" Movie.