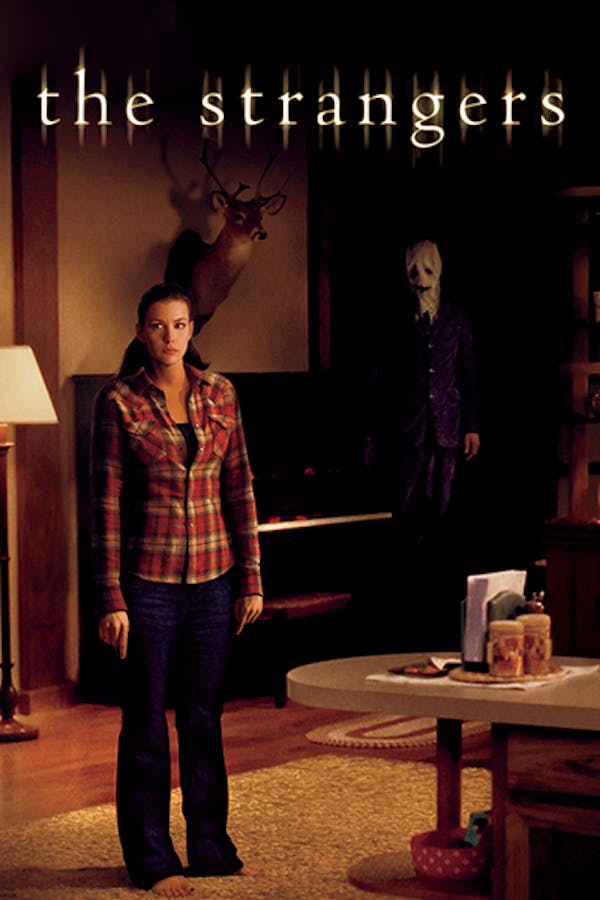 The Strangers
Directed by Bryan Bertino
In this 2008 home invasion favorite, a young couple retreat to their family holiday home after a friend's wedding, but find their idyllic getaway turns into a living nightmare when a group of three masked strangers invade their home. With no means of communication and no way to escape the house, the couple become engaged in a violent struggle with their assailants. Starring Liv Tyler and Scott Speedman, this terrifying horror based on driector Bryan Bertino's own childhood experience was released as part of a wave of home invasion films in the late 00s.
Three masked strangers invade the vacation home of a young couple in this contemporary favorite.
Cast: Alex Fisher, Peter Clayton-Luce, Scott Speedman, Liv Tyler, Gemma Ward
Member Reviews
Home invasion done right. Very realistic. Talented cast. I recommend this to everybody who's a fan of disturbing films.
Here's a movie that I do really enjoy and I did find it scary I mean the suspense was crazy in it and when I'm alone since I've seen this movie I often think of this exact movie because you never know what's lurking outside your home especially when you're in the middle of nowhere. Liv Tyler was amazing in this as was Scott Speedman
I call these movies torture films, and I don't find her entertaining. I don't know who or why people enjoy sitting around watching people get tortured. I put them in the same category as people having sex with animals movies. I love horror movies for me theirs a difference between this and Texas chainsaw massacre. Probably more because the people doing the killing here do live right next to me.