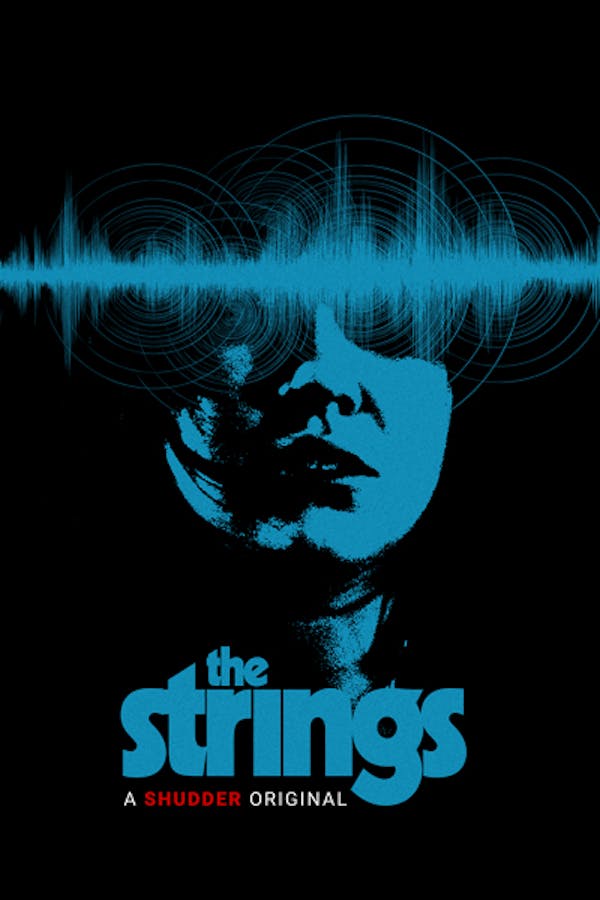 The Strings
Directed by Ryan Glover
In the dead of winter, Catherine, a talented musician, travels to her aunt's remote cottage to work on new material in solitude. Once there, she and local photographer Grace spark up a budding romance while visiting an abandoned farmhouse with a disturbing past. Soon after, strange and seemingly supernatural occurrences begin to manifest at the cottage, escalating each night and dangerously eroding Catherine's sense of reality. A SHUDDER ORIGINAL.
In the dead of winter, a musician travels to a remote cottage to work on new material, but soon finds herself under attack from a mysterious dark presence.
Cast: Teagan Johnston, Jenna Schaefer, April Aliermo
Member Reviews
Very slow dark and eerie. You'd have to be in the mood for it, and you'd definitely need a warning up front that it's gonna be a quiet one, but with that in mind it's a little bit of a gem.
I really liked this movie. I thought it was kinda of creepy. I was hoping it was going to get creepier but it did not. I wanted to find out what the ghost was that was hiding in the shadows. I wasn't sure if strings where like pulling the living from the dead, from the music she felt the strings of the dead, or she just was depressed and was being strung out. liked it. Her music was sort of weird. I liked the last song. It was cool that used a regular looking woman that eats food for the staring role.
pointless bore where nothing happens. Not a lot makes sense. It tries to be a mood piece, but fails.
Reading these reviews is a far better experience than actually watching this film version of Ambien. Some of you guys are hysterical, and some of you are truly skilled when it comes to detailing the quality (or lack thereof) of movies. Whatever the reviewer's style, the general consensus is clear: this one does not belong on a paid site (and I'm still mystified as to how anyone could say the music is great, but then again, there's no accounting for taste).
Why do people give 5 skulls for a bad movie. 1=terrible