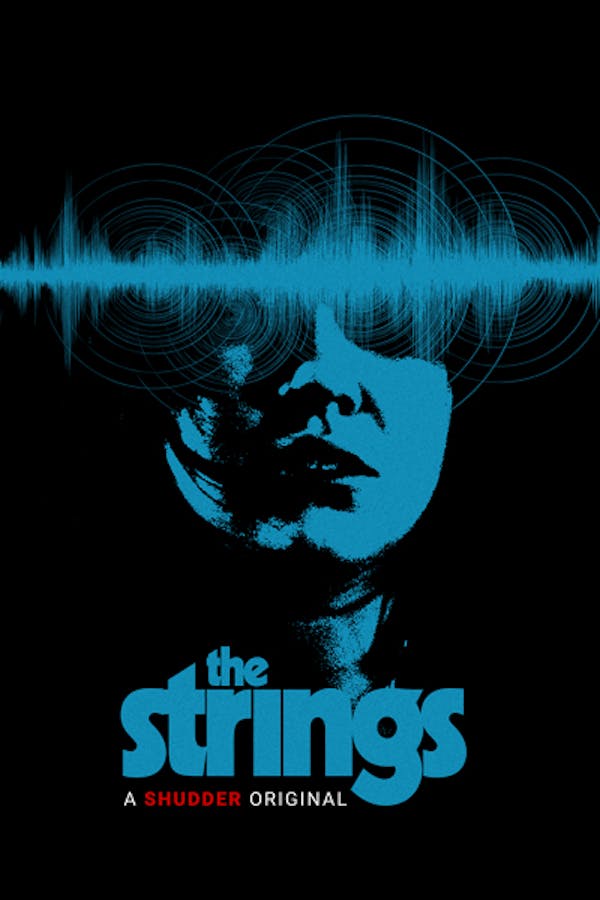 The Strings
Directed by Ryan Glover
In the dead of winter, Catherine, a talented musician, travels to her aunt's remote cottage to work on new material in solitude. Once there, she and local photographer Grace spark up a budding romance while visiting an abandoned farmhouse with a disturbing past. Soon after, strange and seemingly supernatural occurrences begin to manifest at the cottage, escalating each night and dangerously eroding Catherine's sense of reality. A SHUDDER ORIGINAL.
In the dead of winter, a musician travels to a remote cottage to work on new material, but soon finds herself under attack from a mysterious dark presence.
Cast: Teagan Johnston, Jenna Schaefer, April Aliermo
Member Reviews
If you are a fan of M. R James style slow burn, creepy, old-fashioned horror stories then you may enjoy this. I personally enjoy a cerebral, creepy, atmospheric chiller more than jump scares and this definitely delivered on that front. There is only a handful of scares but by the time it builds to them you are watching from behind your hands! Akin to a lot of M. R James' stories, it features a character going off to a remote setting with a bleak sparse landscape. The cold weather is almost like a second character in this film: marshland and miles and miles of wind beaten beaches with jagged rocks and abandoned looking puritanical buildings and what might be shadowy figures in the distance feature heavily. I do think it could have benefitted from a *few* more scares and speeding up the pace of the film a *little* but I did like it. The representation in the film: having a plus size woman as the main character who is also bisexual was really refreshing to see also.
While it has some fantastic cinematography and shot composition, it is very low on story. Girl goes to cottage to write music. Girl does photoshoot at creepy house with bad rep. Creepy stuff starts to happen to her that may or may not be related to house. That's the story. There are a ton of details, but in the end? That's what you get. Teagan Johnston is amazing. That the director refuses to give in to jump scares is great. But you really have to tell a story, and The Strings just doesn't seal the deal.
I really enjoyed it, the atmosphere and pace are perfect. There is definitely need for more films that draw you in like this one does. It's subtle which is a very welcome change.
Slow burn in no rush to reveal itself. Every time I watch it, I notice something new.