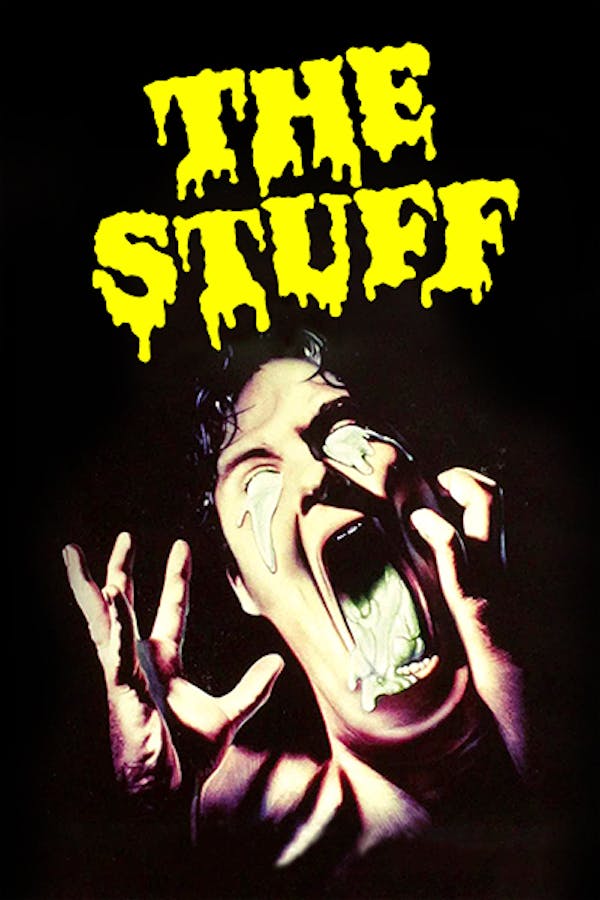 The Stuff
Directed by Larry Cohen
Americans start acting strangely after eating an alien ice cream called "The Stuff" in cult director Larry Cohen's (IT'S ALIVE) must-see consumer satire. After tasty goo begins oozing from the ground, a P.I. is hired to find out what's in it. His search leads him to a boy whose family turned into virtual zombies after eating The Stuff and together the pair set out to stop the deadly dessert dish - before it's too late. If Roger Corman remade THEY LIVE, it might look something like this silly and, yes, scary treat. Serve yourself some fro-yo and push play.
Americans start acting strangely after eating an alien ice cream called "The Stuff."
Cast: Michael Moriarty, Andra Marcovicci, Garrett Morris
Member Reviews
One of the strangest leading man performances ever, but I loved it!
classic. you either came up with this movie, or you missed out as a kid. not a scary now as an adult, but still a great movie and definitely worth a watch. it wasn't until I got older that I appreciated the message of greed, consumerism, and not caring how our food is made or where it comes from.
A campy, fun, 1980's movie. Think The Blob meets The Thing. I'd watch it again.
If I didn't know better, I would have thought "The Stuff" was an 80's, made for television, movie. The erratic pacing, hurried storytelling, choppy editing, tepid scares, and network production values just scream "ABC Movie of the Week" or "CBS Saturday Night Movie". I swear there are moments when you are almost expecting a commercial break to hit. You will recognize nearly everyone cast in this movie, from Michael Moriarty and Garrett Morris, to Paul Sorvino and Danny Aiello, (even Claire "where's the beef?!" Peller and Abe Vigoda make a brief cameo); it's practically a "who's who" of character actors and TV sitcom guest stars (i.e. Scott & Brian Bloom) from the era. You will also experience just how important a decent script is, as these normally fine actors come off as stiff and B grade throughout the film. Perhaps, the TV movie quality and style were meant to play up the "consumerism gone amuck" concept, but I doubt any of that was intentional. "The Stuff" would have been a passable 80's network television entry but doesn't measure up as a stand-alone movie.