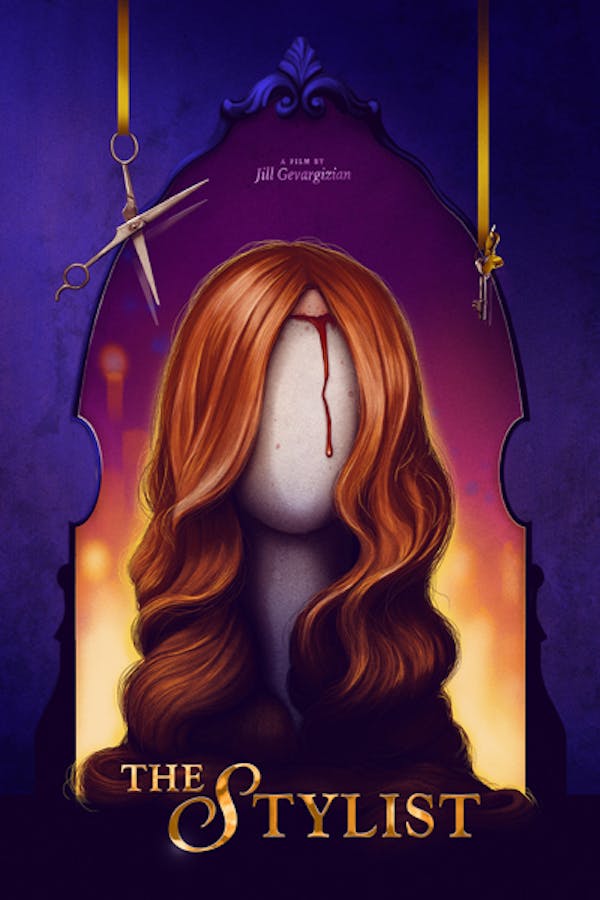 The Stylist
Directed by Jill Gevargizian
We all dream of being someone else… but for Claire, that dream goes from an obsession to a living nightmare. Hairstylist by day, serial killer and collector of scalps by night, Claire's lonely existence is thrown into turmoil when her regular client, Olivia, asks her to style her hair for her wedding day. Increasingly fixated on Olivia's seemingly flawless life, Claire vows to lock up her scalp collection and change her ways for good – only to discover that repressing your deadly desires is easier said than done…
We all dream of being someone else… but for Claire, that dream goes from an obsession to a living nightmare.
Cast: Najarra Townsend, Brea Grant, Sarah McGuire
Member Reviews
I mean, look how amazing we turned out. The Stylist seems like it is the long lost sister sequel to William Lustig's Maniac. It trades Maniac's intense male violence and sleezy atmosphere for a female serial killer who stalks and kills with quiet violence and frequents cafes. This excellent tale of a broken mentally unstable and socially awkward hair stylist who collects scalps most definitely feels like a sequel or reboot of the Lustig classic and I mean it in the very best of ways. I've never cared for the mental wellbeing of a murderer so much in all my years. It's hard not to root for Claire despite her obviously being completely unhinged. She WANTS to belong, but through trauma and childhood neglect never learned how. First time watch #28 for Halloween 2022
so creepy. i still think about this months later.
This gets two stars purely for the "Final Scare", so to speak, that was ghoulishly defrightful. Otherwise, this was almost two hours of watching a quiet woman stand silently in front of mirrors. The plot, backstory and characters needed greater development. I had no emotional attachment to Claire at all, I was neither rooting for or against her and wasn't given any reason to. It did feel like a short that had been fleshed out but mainly expanded on the beauty of the actress and the aesthetics of the film rather than any engaging and compelling script/dialogue or any sort of tension building.
slow and boring and lacked some character development that i think would have made it more successful
Loved everything about this movie