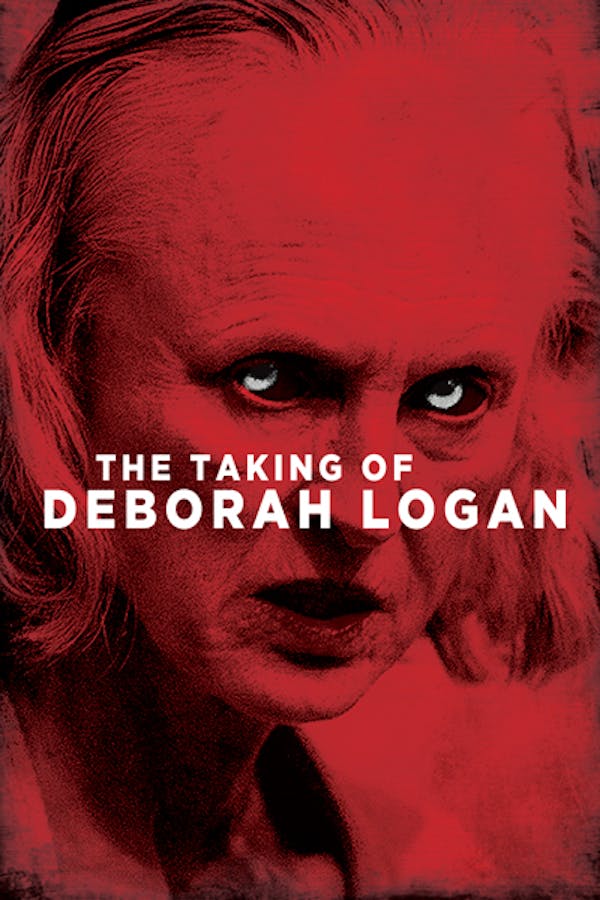 The Taking of Deborah Logan
Directed by Adam Robitel
After months of searching, Mia Medina has found the perfect subject for her PhD thesis film on Alzheimer's Disease. For the next several months, cameras will record the everyday life of mother Deborah Logan and her daughter Sarah. But as the days progress, they observe behaviors and occurrences that show the progression to be far more advanced than anyone was prepared for. What becomes apparent is that there's something besides Alzheimer's that has taken control of Deborah's life. It's an evil that is far worse than the debilitating disease with which she was first diagnosed.
A film crew documents a woman's struggle with Alzheimer's, only to discover something else at play.
Cast: Jill Larson, Anne Ramsay, Michelle Ang, Brett Gentile
Member Reviews
4 only because it one of the only "Found Footage" films worth watching. Would be a 3 if you judged it against all other horror films. Scary enough to watch but has an absolutely terrible ending. Tired ol' plot of the possessor getting his/her spirit into one last person in the final scene. So stupid. Other than that, it is a decent creep-show thanks to the emaciated lady.
wasnt bad, the ending was a bit cliche but not bad for a late night watch. would recommend if you like possession movies.
Realistically it's a 3 star movie, and I know it. But I'm giving it 4 out of 5 because the shortcomings of the movie don't detract much from the high level of creepiness it achieves. Deborah's descent into dementia (and something even more sinister) is very spooky. And while the ending perhaps flails a bit, it has one of my favorite shots in horror cinema that I will not spoil here. Suffice to say, it's an image that stays with me.
5 stars?., yall are soft as baby poo