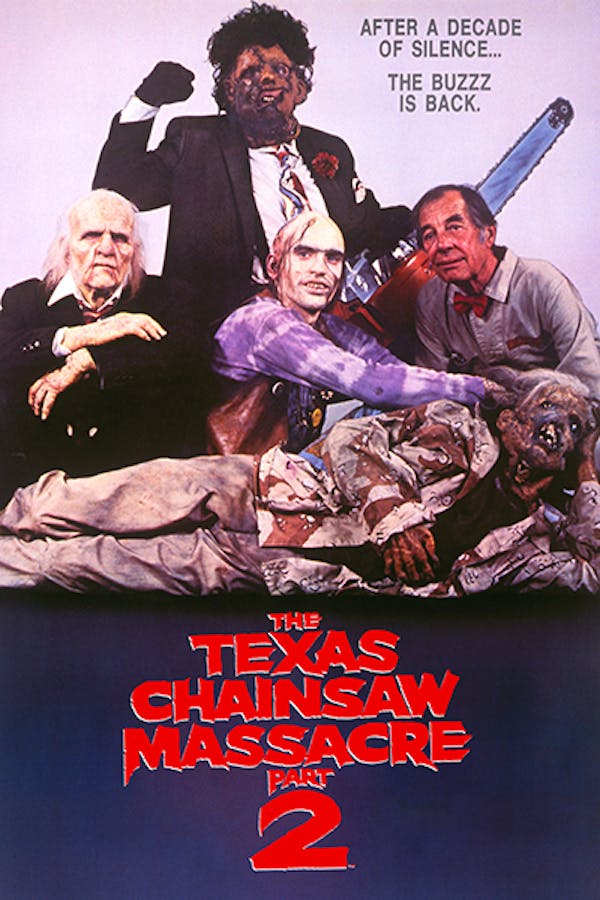 The Texas Chainsaw Massacre 2
Directed by Tobe Hooper
For a decade, Texas Ranger Lefty Enright has sought to avenge the brutal murder of his kin by the cannibalistic Sawyer family – Leatherface, Chop-Top, The Cook and Grandpa. With the help of a radio DJ, who's also bent on putting an end to the terror, Lefty finds his way to the Sawyers' underground slaughter shop, where a battle of epic proportions will soon rage...and the line between good and evil gets chopped to bits!
Lefty Enright seeks to avenge the murder of his kin with the help of a radio DJ who uses their underground slaughter shop for a battle of epic proportions.
Cast: Dennis Hopper, Caroline Williams, Jim Siedow
Member Reviews
GREATEST MOVIE SEQUEL EVER!!!!!
Love the music and the atmosphere of this particular entry. Not as good as the first, but it's not supposed to be
Very far from the horror of the first movie and the make up effect are top notch and the dark humor is great.