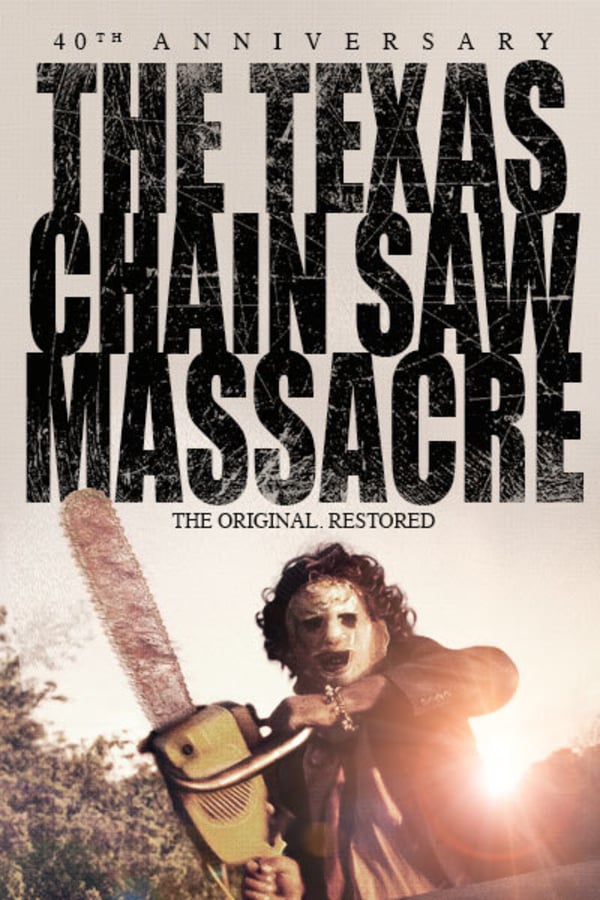 The Texas Chainsaw Massacre
Directed by Tobe Hooper
THE TEXAS CHAINSAW MASSACRE not only changed the face of horror in 1974 but still remains one of the most shocking, powerful and terrifying films ever made. Widely banned on its release it's notoriety has not diminished and this harrowing tale of a depraved Texan clan, and its chainsaw wielding icon of horror, Leatherface, continues to stun and disturb audiences like no other film. This new director supervised restoration brings new life and detail to the film and immerses the viewer as never before. Contains violence and gore.
A group of friends are terrorised by a chainsaw wielding madman and his depraved family in this legendary horror.
Cast: Marilyn Burns, Allen Danziger, Paul A. Partain
Member Reviews
Tobe Hoppers feel good family film. This my favorite gather the family together for a good home cooked meal warm and fuzzy feeling tear jerker. it's like what if Steel Magnolias didn't suck and had 1000 percent more chainsaw dismemberment scenes. 2 Skulls for Leatherface just hanging out with one of the girls. -1 skull for chainsaw fu while running- always a bad idea.
Some of the best in horror. Never knew "Night Court" John Laroquette did the opening narration.
Leatherface in full effec
I agree with "Dubya".....