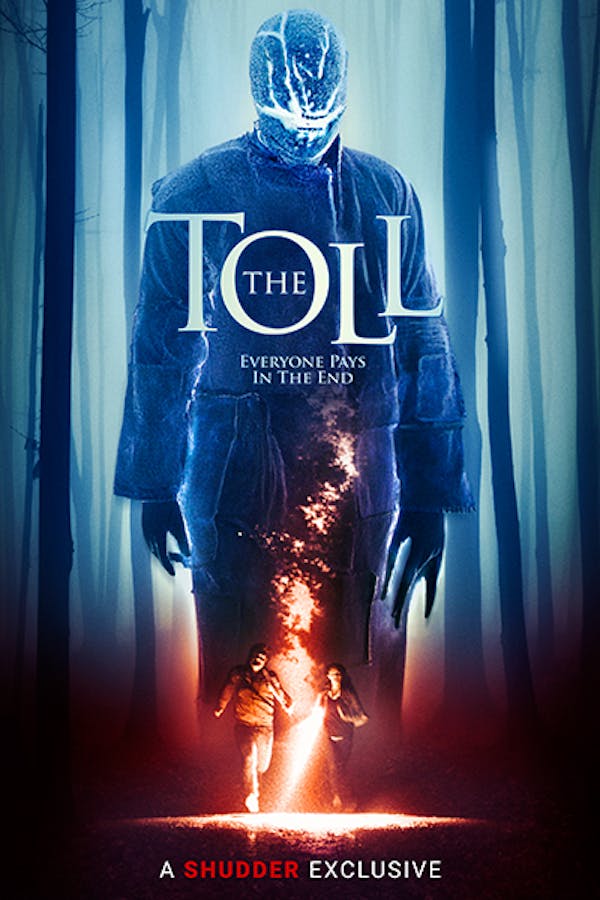 The Toll
Directed by Michael Nader
Cami orders a rideshare at the airport at 1am. Her driver: Spencer. Awkward and unsettling. Her destination: the middle of nowhere. As they reach unlit forest streets, they glimpse a figure standing in the road - Spencer slams on the brakes, and when he gets out, the figure is gone. He tries to start the car again, but it's mysteriously dead. Cami leaves the car to find the nearest house, but ends up right where she started, as if the road has gone in a loop. There seem to be people moving around the car, leaving them bizarre messages, putting up road signs, including a "Detour" sign leading up a dark wooded trail. The car comes under attack - a rock smashes through the window telling them they must go to the detour to "pay the toll". They venture up the trail and encounter one terrifying vision after another, each one designed to make them kill each other or themselves. As they journey deeper and deeper into this maze of horrors, they learn that the only escape is to pay the toll - and the toll is death. But in their most desperate moment, they receive a final message: only one must die. A SHUDDER EXCLUSIVE.
When a young woman and her rideshare driver break down on a dark forest road, theymrealize they've become trapped in the world of a terrifying supernatural being: the Toll Man.
Cast: Max Topplin, Jordan Hayes
Member Reviews
Great movie, i loved it. good story, creepy and good acting.
Good. Predictable but worth a watch.
Greate movie with well written characters
Interesting, but doesn't quite hit the mark, but some good stuff in there.
The description explains the whole movie. This should change.