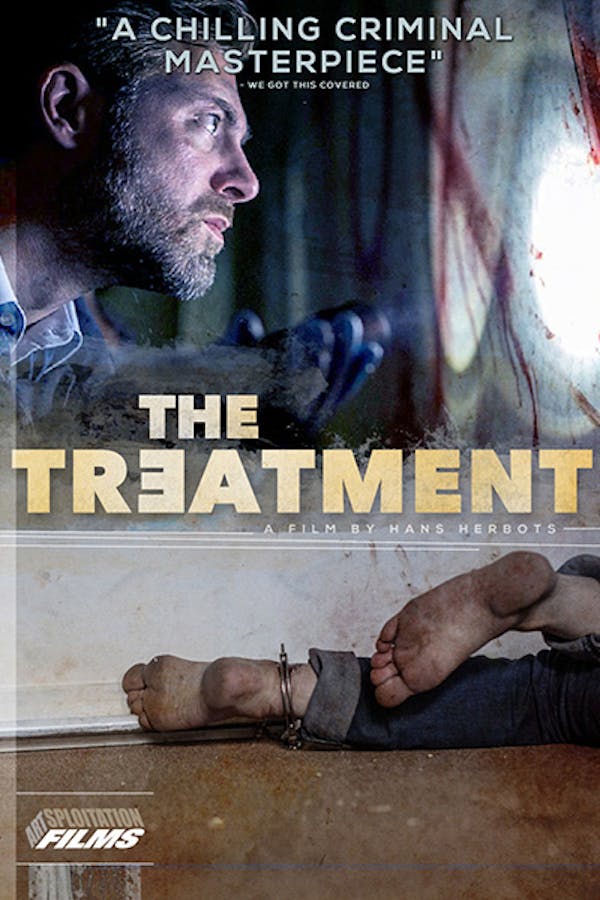 The Treatment
Directed by Hans Herbots
A detective (Geert Van Rampelberg) is drawn into a horrific case of murder and child abduction that may be connected to the disappearance of his young brother as a child. Who or what is "The Troll", who kidnaps families and forces the parents to do terrible things to their kids before slaying them all? As Nick gets drawn deeper into the case, he uncovers unspeakable horrors that threaten to consume him, too. Hans Hoberts' gripping crime thriller is definitely not for the faint of heart, easily triggered, or anyone hoping for a good night's sleep in the near future. In Flemish with English Subtitles.
A cop is drawn into a disturbing case of abduction that bears similarities to his younger brother's disappearance as a child.
Cast: Geert Van Rampelberg, Ina Geerts, Johan van Assche, Laura Verlinden
Member Reviews
Underwhelming. Given all the high ratings and reviews about what a twisted, thrilling film this was, I had high hopes. These kinds of crime films are a dime a dozen and it is exciting to find one that actually has depth, character development and something insightful. Instead, The Treatment is sadly typical. It masquerades as a deep dive into the horrors of humanity by feeding a jaded audience what I assume the screenwriter thought was an exquisitely diabolical crime with an equally revolting perpetrator made in the image of the serial killer luminaries. The attempts at creativity stops there - everything from the main character and his "loose cannon" vibe, the red herrings, the overwrought dialogue all the way to the excruciatingly predictable piece of dramatic irony that caps the film is contrived and, honestly, boring. Sure, I guess most people are willing to judge a film like this by the grotesque images and implications and ignore the clumsiness of the storytelling, lack of empathetic characters and so forth, and that is exactly what makers of these kinds of films bank on. Watch it if you like crime dramas and are still shocked by films like Seven. Watch it if it makes you feel good to see "raw gritty drama without the Hollywood ending"; real life has neither an abundance of happy endings or disturbing ones. A "Hollywood ending" now a days is just as likely to mean a heavy handed dark "twist" exploiting the sympathy of the audience with no redeeming value to the story as a whole. I give it two skulls for the artful cinematography.
This was one of the most intense films I have ever seen. It is not horror in the sense of slasher movies, but horror in the sense if reality! It makes you realize the just how dark members of our society are.
Excellent film. Hard to watch subject matter, but well worth the effort. Kept me completely engrossed from beginning to end and left me feeling devastated for several days afterward. If you want a fantastically shocking film, and can handle having something terrible cemented into your brain forever, this is the movie for you.
Definitely worth a watch. Good thriller. Eerie and suspenseful. Hard to watch at times. It is a bit long. They could have taken 30 minutes out but that's just my taste I guess. The acting is really good. Creepy flick.