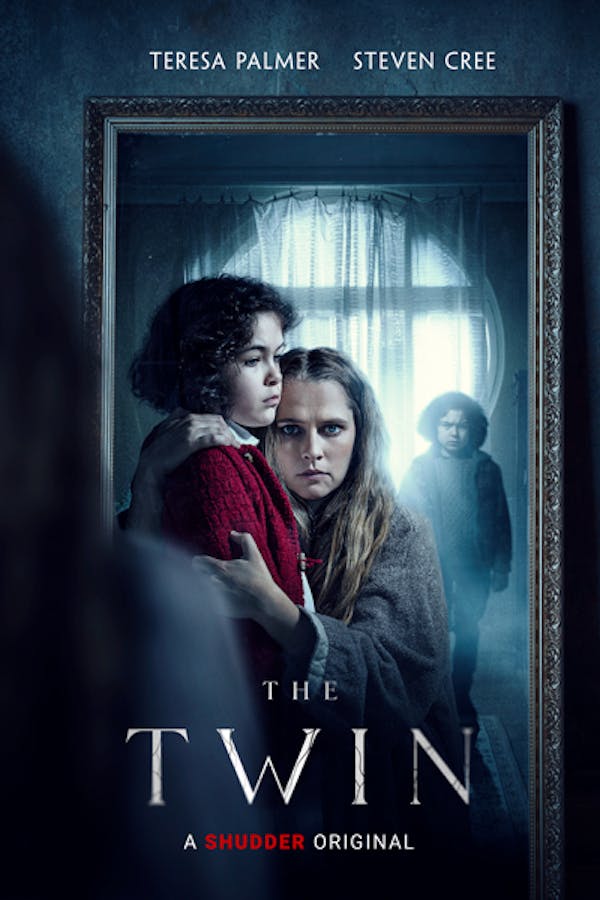 The Twin
Directed by Taneli Mustonen
Every parent's worst nightmare is just the beginning for Rachel. In the aftermath of a tragic accident, she and her husband Anthony decide to move to the other side of the world to focus on their surviving twin son, Elliot. What begins as a time of healing and isolation in the Scandinavian countryside turns into a desperate battle for the very soul of their son as an entity claiming to be his dead twin brother takes over — setting Rachel on a diabolical journey to unravel the horrible truth about her twin son. A SHUDDER ORIGINAL
After a tragic accident, Rachel and her husband Anthony decide to move to the other side of the world to focus on their surviving twin son, Elliot, but life in the Scandinavian countryside turns into a desperate battle for the very soul of their son.
Cast: Teresa Palmer, Steven Cree, Barbara Marten, Tristan Ruggeri
Member Reviews
Loved it. kept me guessing to the end.
The premise is cliche, the acting is subpar, and the story is predictable. It's been done before and it's been done better.
The premise is cliche, the acting was sub-b
i really enjoyed the film. liked the characters and the acting. especially from the two women. interesting and real to the extent of scary. runs down the line of a slight cult but at the same time not. the word i am looking for is intense emotional pull from beginning to end. which is why im giving it 1 skull. only kidding, i give it a well deserved 4 1/4 decapitated head