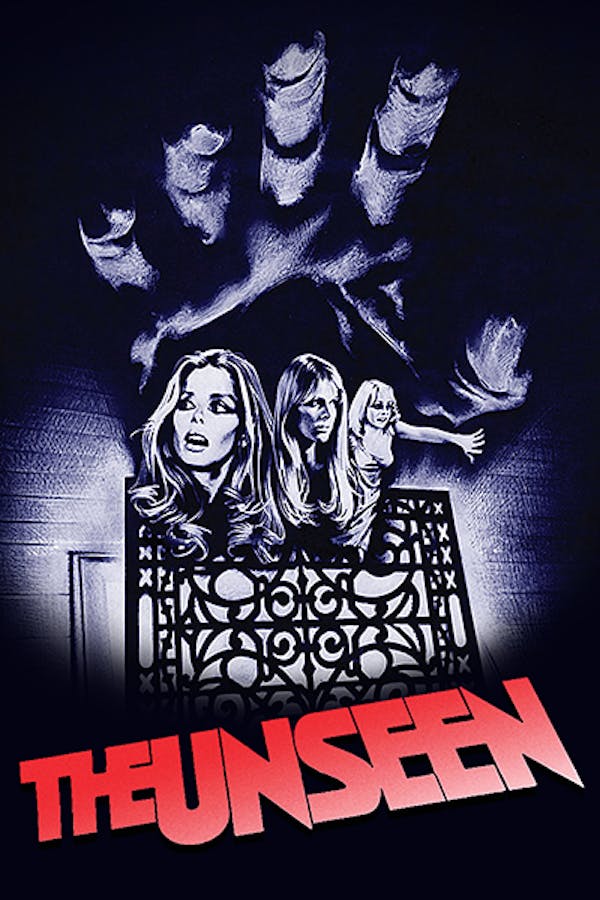 The Unseen
Directed by Danny Steinman
A television reporter and her two friends head to Solvang, California to cover a Danish festival. When there is a mix-up at the hotel and they are left without hotel rooms, the girls accept the invitation of a friendly museum owner to board at his large farmhouse because the rest of the motels in and around town are sold out. But unknown to the women, something is living in the basement of the house. Their stay soon becomes a horrific nightmare when, one by one, they encounter the 'unseen'.
A trio of female reporters find themselves staying overnight in a house occupied by a hostile being lurking in the basement.
Cast: Barbara Bach, Lelia Goldoni
Member Reviews
Its ok for a Sunday afternoon 😊
The best I can say about this movie is that it was "all right". Wouldn't go so far as to say it was good. It was not a '70s movie, but since it was from 1980, it still had a lot of that '70s hokey style. Really couldn't muster up any concern or connection to the characters, as they seemed very shallow and flat. Still, there were a few good scenes.
.. Hard to say exactly. Not terrible, but the whole big reveal was kind of disappointing. Basically reminiscent of ye ol' "look at the freak!" displays that you might have seen at the carnivals once upon a time. And apparently the main character was stricken with a terrible case of the vapors the moment she became slightly afraid, poor thing. The fact that the movie relied so heavily on her sudden inability to use her legs for an hour in order to build suspense kinda ruined the final act.
A hidden gem, a ruby among the rubble. Can't believe this movie isn't more talked about