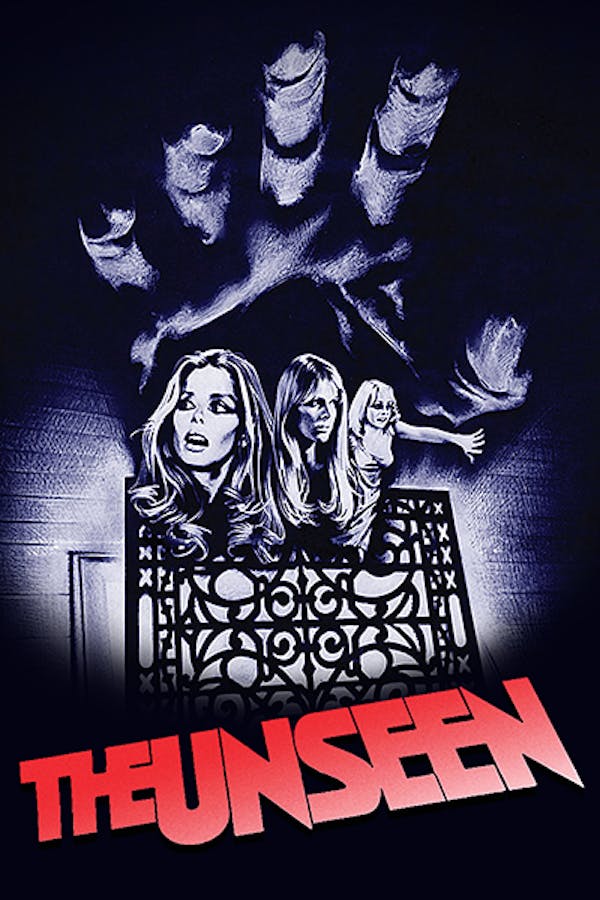 The Unseen
Directed by Danny Steinman
A television reporter and her two friends head to Solvang, California to cover a Danish festival. When there is a mix-up at the hotel and they are left without hotel rooms, the girls accept the invitation of a friendly museum owner to board at his large farmhouse because the rest of the motels in and around town are sold out. But unknown to the women, something is living in the basement of the house. Their stay soon becomes a horrific nightmare when, one by one, they encounter the 'unseen'.
A trio of female reporters find themselves staying overnight in a house occupied by a hostile being lurking in the basement.
Cast: Barbara Bach, Lelia Goldoni
Member Reviews
Not bad. My vote goes to Sydney Lassick (a fatter version of Ernest Goldnine) as one of the best sickos out there. I only watched it to check out Barbara Bach in her younger days (pre-Ringo). Other than that the movie is pretty meh.
Don't watch this. bad pacing, cheap make up and effects, story line is lame. kills are weak. You wish all the characters would die. this should have gone in the "did not age well" DNR pile.
With equal parts good and bad, this movie is WILD. I'd never heard of it until now, and these days that usually means it's going to suck. Surprisingly, this movie was shocking and entertaining for this deranged horror fan. It is not high art, but it did leave me gasping and occasionally laughing (unintentionally). This is weird wacky stuff. Give it a shot!