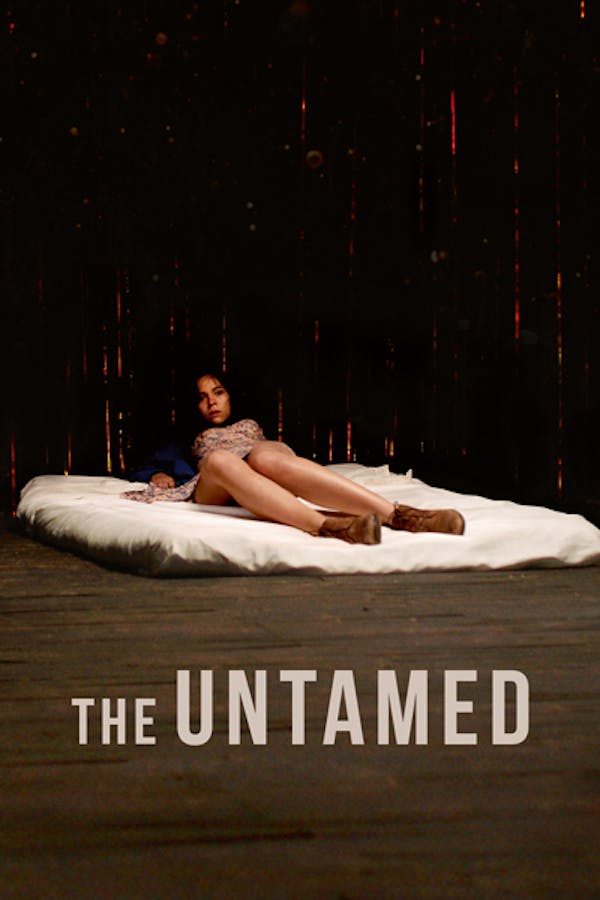 The Untamed
Directed by Amat Escalante
The unhappy Alejandra, her brother Fabian and the mysterious Veronica fall under a creature's tentacled sexual spell. But while the monster can give intense pleasure, it can also inflict pain, something members of this twisted triangle may be too late to avoid. Fans of twisted horror head-scratchers like POSSESSION and ANTICHRIST should cozy up to this dark arthouse sci-fi thriller from acclaimed Mexican director Amat Escalante (HELI). Contains strong language, sexual scenes, violence and gore.
A meteorite deposits an alien monster with strange powers near the home of an unhappy couple.
Cast: Kenny Johnston, Simone Bucio, Ruth Ramos
Member Reviews
slow, strange & down right horrible
A lot to unpack in this movie. Very tightly scripted and great acting. Kind of a cross between Under the Skin, Antichrist, and The Shape of Water.
Fantastic weird unnerving ...