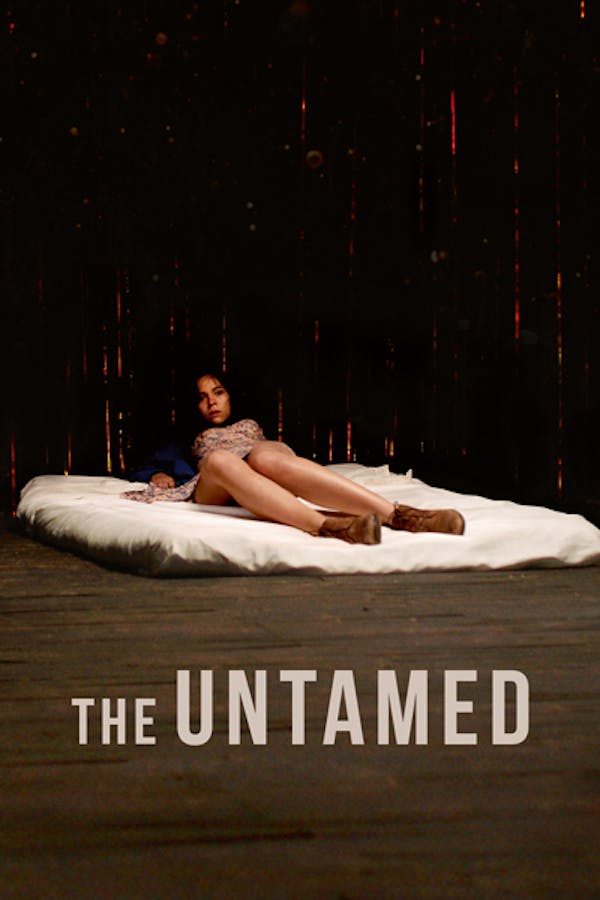 The Untamed
Directed by Amat Escalante
The unhappy Alejandra, her brother Fabian and the mysterious Veronica fall under a creature's tentacled sexual spell. But while the monster can give intense pleasure, it can also inflict pain, something members of this twisted triangle may be too late to avoid. Fans of twisted horror head-scratchers like POSSESSION and ANTICHRIST should cozy up to this dark arthouse sci-fi thriller from acclaimed Mexican director Amat Escalante (HELI). Contains strong language, sexual scenes, violence and gore.
A meteorite deposits an alien monster with strange powers near the home of an unhappy couple.
Cast: Kenny Johnston, Simone Bucio, Ruth Ramos
Member Reviews
quieter and more arty than I expected, but it's also a great film.
I was genuinely surprised! The pacing of the movie is handled really well to develop and intriguing mystery. Excellent camerawork as well.
It was a cool concept but it was so SLOW. Alien looked cool for the few seconds we see it. The movie didnt really fit for shudder.
Though polarizing for a lot of viewers, this film conjures up pure sensual and sexual themes that resonate with most people. Creature effects were amazing--even though I would have like to had seen more of the creature "in action" but the characters and the performances were fantastic as well. The film abruptly ends with either the option for a sequel or the option to make minds wander in frustration. It is totally worth the watch. 3.5 Skulls...great, but not epic. You may need to only watch it once - even if you are someone who enjoyed the film from start to finish.
Pretty good. More creepy than terrifying. Has a Euro arthouse vibe that won't be for everyone.