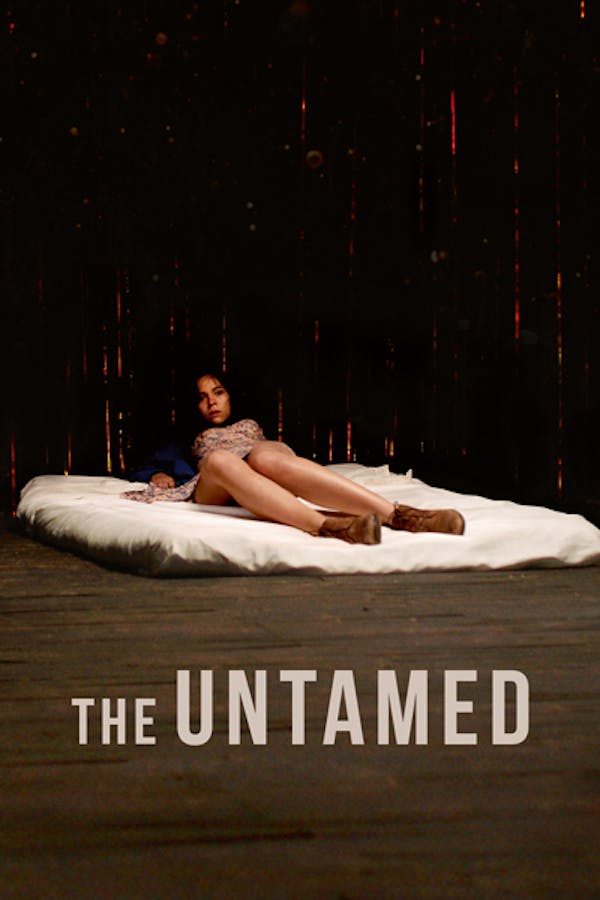 The Untamed
Directed by Amat Escalante
The unhappy Alejandra, her brother Fabian and the mysterious Veronica fall under a creature's tentacled sexual spell. But while the monster can give intense pleasure, it can also inflict pain, something members of this twisted triangle may be too late to avoid. Fans of twisted horror head-scratchers like POSSESSION and ANTICHRIST should cozy up to this dark arthouse sci-fi thriller from acclaimed Mexican director Amat Escalante (HELI). Contains strong language, sexual scenes, violence and gore.
A meteorite deposits an alien monster with strange powers near the home of an unhappy couple.
Cast: Kenny Johnston, Simone Bucio, Ruth Ramos
Member Reviews
I literally have no idea what I just watched.
To continue my review, if I'd wanted to watch tentacle hentai, HH is like a browser link away. The story was nonexistent and pretty gross when there was plot.
Nah mate, this wadn't it chief.
Pretty Freaky...loved the parts where the loves making was SUPER intense...Wild
why?...the story was ok. it was very slow during some parts but other then that is was just so confusing i clicked on it thinking "no.. no way the bio for the movie was correct". i was so wrong the only reason it gets 2 stars is because the actual story without all the hentai crap was ok ish never going to recomend.