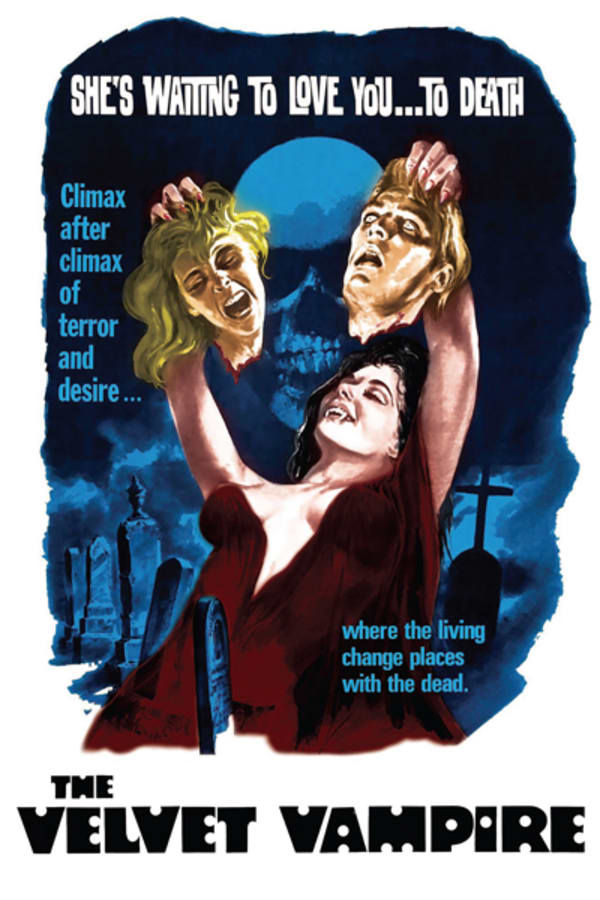 The Velvet Vampire
Directed by Stephanie Rothman
A married couple are invited to the desert home of bisexual female vampire Diane LeFanu, not realizing she's a centuries-old bloodsucker keen on adding them both to her stable of lovers. Female vampires who swing both ways have been a staple of the genre since Sheridan LeFanu's "Carmilla" and 1936's DRACULA'S DAUGHTER. But THE VELVET VAMPIRE stands out for being one of the few such tales directed by a woman, in this instance cult director Stephanie Rothman (TERMINAL ISLAND) who mixes gauzy erotic dream sequences, comedy and nightmarish neck-biting in very fun fashion.
A married couple are invited to the desert home of a bisexual female vampire.
Cast: Michael Blodgett, Sherry E. DeBoer, Celeste Yarnall
Member Reviews
elements of 70s sleazy exploitation, jodorowsky trippiness & a pinch of a feminist manifesto all work quite nicely together in this highly enjoyable vampire film. michael bledgett & his blonde girlfriend don't do the greatest job of selling the material their working with, but celest yarnall plays her part nicely and is quite the sexy little number to boot. i have the feeling this is one of the arrows anna biller had in her quiver when she was putting the love witch together. only major drawback is that the film is in quite bad shape, but if you have love in your heart for exploitation & russ meyers, give it a try. this one is unusually well made.
Was fine. Might have enjoyed more if the print was better. Pretty cool ending until the predictable twist ending.
the female gaze + vampires