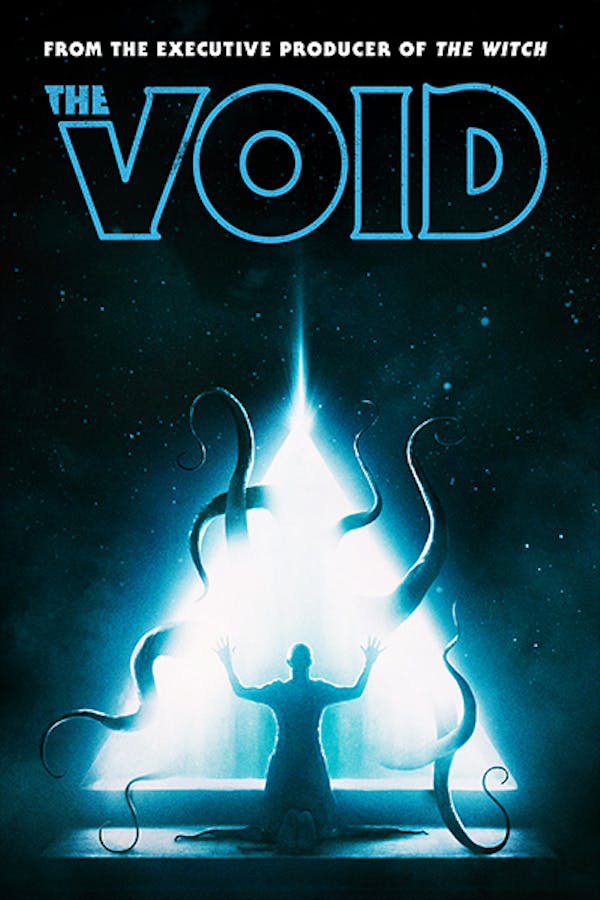 The Void
Directed by Jeremy Gillespie, Steven Kostanski
A blood-soaked man limping down a deserted road is rushed by officer Carter to a nearby hospital with a skeleton crew. Trapped inside by hooded figures, Carter discovers that the patients and staff are transforming into something inhuman.
A cult traps a police officer inside a hospital that soon becomes inhabited by demonic monsters.
Cast: Ellen Wong, Aaron Poole, Kenneth Walsh
Member Reviews
great gory cosmic horror with amazing practical effects acting was a little iffy for me but still a good watch 👍
exactly what I'm looking for in cosmic horror. I'm gonna recommend it to my gf
This movie is awesome! the practical effects are astounding.
Holy crap I was not expecting that. So thats what happens when a couple of practical effects supervisors make a film. Was great.
Fantastic. Loved every scene from start to finish.