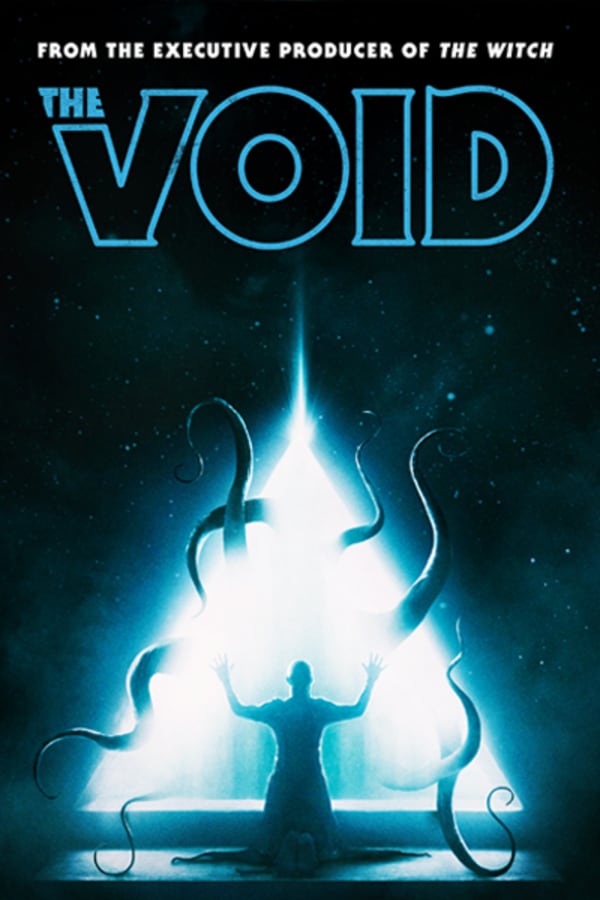 The Void
Directed by Jeremy Gillespie, Steven Kostanski
A blood-soaked man limping down a deserted road is rushed by officer Carter to a nearby hospital with a skeleton crew. Trapped inside by hooded figures, Carter discovers that the patients and staff are transforming into something inhuman.
A cult traps a police officer inside a hospital that soon becomes inhabited by demonic monsters.
Cast: Ellen Wong, Aaron Poole, Kenneth Walsh
Member Reviews
A horror masterpiece with actual props instead of CGI. Great storyline and character but not for the faint hearted as some parts are pretty brutal
The Void certainly wears its influences on its sleeve, mashing up The Thing, In the Mouth of Madness, Hellraiser, Silent Hill, Lovecraft and plenty of other eldritch horrors. It's a fun ride and the practical effects are superbly done but it doesn't really add up to more than the sum of its parts. Also it forgot to be scary.
Really good eldritch horror, gives a great Lovecraftian feel, and not afraid to put it's effects front and centre.