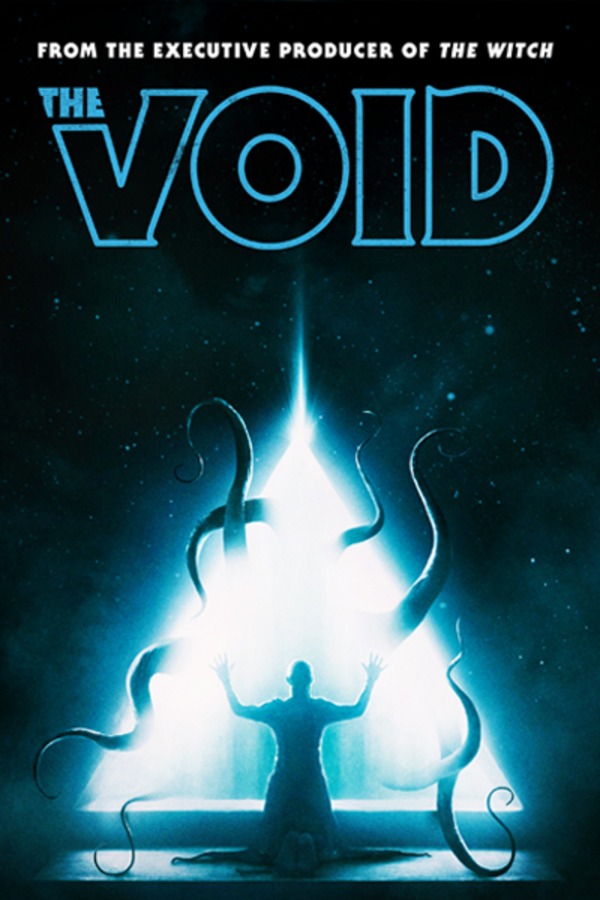 The Void
Directed by Jeremy Gillespie, Steven Kostanski
A blood-soaked man limping down a deserted road is rushed by officer Carter to a nearby hospital with a skeleton crew. Trapped inside by hooded figures, Carter discovers that the patients and staff are transforming into something inhuman.
A cult traps a police officer inside a hospital that soon becomes inhabited by demonic monsters.
Cast: Ellen Wong, Aaron Poole, Kenneth Walsh
Member Reviews
H.P Would be proud says my fiance and as for myself (ive never really gotten into it due to lack of time) all i can say s everytime I blinked something new is happening lol!
ooooh weeee! it would make H.P proud.
A little too dark in some parts and flashing lights can be a problem, but a wonderful horror film with practical and cgi effects. A lot of good cosmic lovecraft fun, and a nice homage to Hellraiser at the end.
Semi slow build up, story is a lil disjointed, but damn did I love it. Definitely surprised me, I didn't expect much, but I walked away satisfied
Damn!!! This was better than I expected.