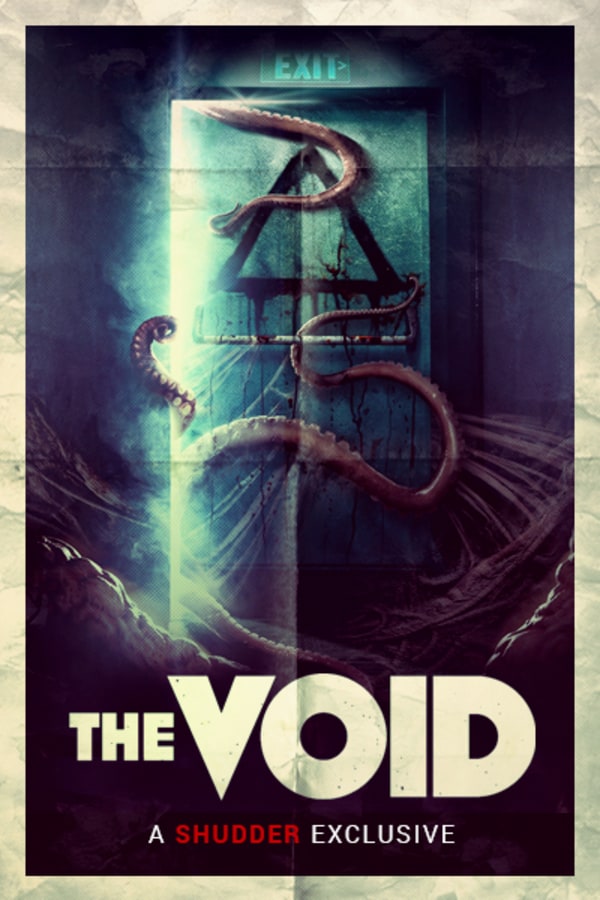 The Void
Directed by Jeremy Gillespie, Steven Kostanski
When creepy cultists surround a hospital one night, a cop tries his best to escape. But after one of the nurses transforms into a tentacled monster, Daniel realizes something truly evil is happening here- but how to stop it isn't quite clear...yet. Even in an unusually rich year for horror like 2017, with North American fright flicks like GET OUT and IT becoming mega-hits, this crowd-funded Canadian chiller generated significant attention as a throwback to John Carpenter faves like THE THING and PRINCE OF DARKNESS, complete with superb practical effects and a scary synth score. Don't miss this. A SHUDDER UK EXCLUSIVE. Contains strong language, sexual scenes, violence and gore.
A cult traps a police officer inside a hospital that soon becomes inhabited by demonic monsters.
Cast: Aaron Poole, Daniel Carter, Kathleen Munroe, Alison Fraser, Daniel Fathers
Member Reviews
Anyone giving this less than 4 has no true understanding of sci-fi horror. This film has many influences, but ultimately hp lovecraft being number 1. With the darkness of hellraiser and the grotesque style of the thing this film is a hidden gem amidst a sea of pail imitators.
not bad , rather enjoyed it , quite atmospheric , would like to see a sequel , the potential is there , be a pity to waste it ...
not bad , quite enjoyed it...quite atmospheric , but a sequel would be nice , lots of potrntial , n
Really liked this, feels like a heavy homage to Carpenter (particularly Prince of Darkness, one of my favourites) with some memorably disturbing (and at times eerily beautiful) imagery which also nods to films like The Beyond and has an admirable commitment to cool physical creature effects which leads to some of the best moments.