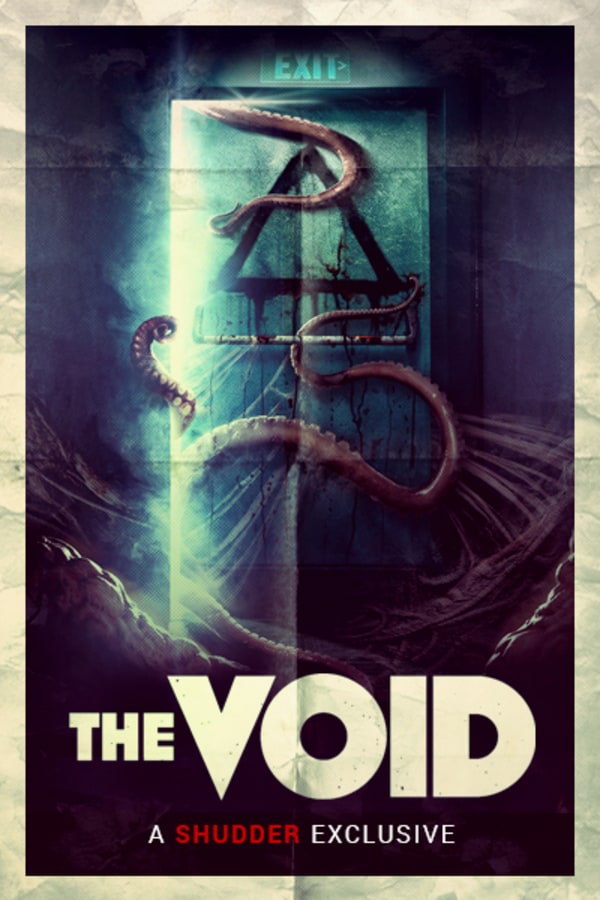 The Void
Directed by Jeremy Gillespie, Steven Kostanski
When creepy cultists surround a hospital one night, a cop tries his best to escape. But after one of the nurses transforms into a tentacled monster, Daniel realizes something truly evil is happening here- but how to stop it isn't quite clear...yet. Even in an unusually rich year for horror like 2017, with North American fright flicks like GET OUT and IT becoming mega-hits, this crowd-funded Canadian chiller generated significant attention as a throwback to John Carpenter faves like THE THING and PRINCE OF DARKNESS, complete with superb practical effects and a scary synth score. Don't miss this. A SHUDDER UK EXCLUSIVE. Contains strong language, sexual scenes, violence and gore.
A cult traps a police officer inside a hospital that soon becomes inhabited by demonic monsters.
Cast: Aaron Poole, Daniel Carter, Kathleen Munroe, Alison Fraser, Daniel Fathers
Member Reviews
A mix of Carpenter and Fulci, super stylish and actually scary. It has that wonderful sense of dread of its references.
An amazing movie. It's hard to find Lovecraft done right but with great practical effects and ideas only half revealed the film leaves you with questions unanswered in the most appropriate way. This is the closet a film has come for me to encapsulating the ideas of Lovecraft through the concept of us being unable to understand the bigger picture.
Really liked it. Lovecraft meets Silent Hill. Wished there was a 2nd part to expand the ending (bit of a let down but hey)
Tries to do Lovecraft in the style of John Carpenter while being as delightfully bonkers as Phantasm. If it had worked it would have been fantastic but it is somewhat let down by the less than spectacular acting and direction. The practical effects were hit and miss for me but still far more welcome than cheap CGI. The lack of a straightforward story might well cause some people to lose interest but as someone who grew up with 80s horror I always found this at least interesting and often entertaining. Despite it's flaws I enjoyed this more than many movies I've seen recently.
Thoroughly enjoyed the movie right up until the last 20 minutes turned into preachy schlock. Great practical effects, well acted and an enjoyable premise, even if it's a little light on the story.