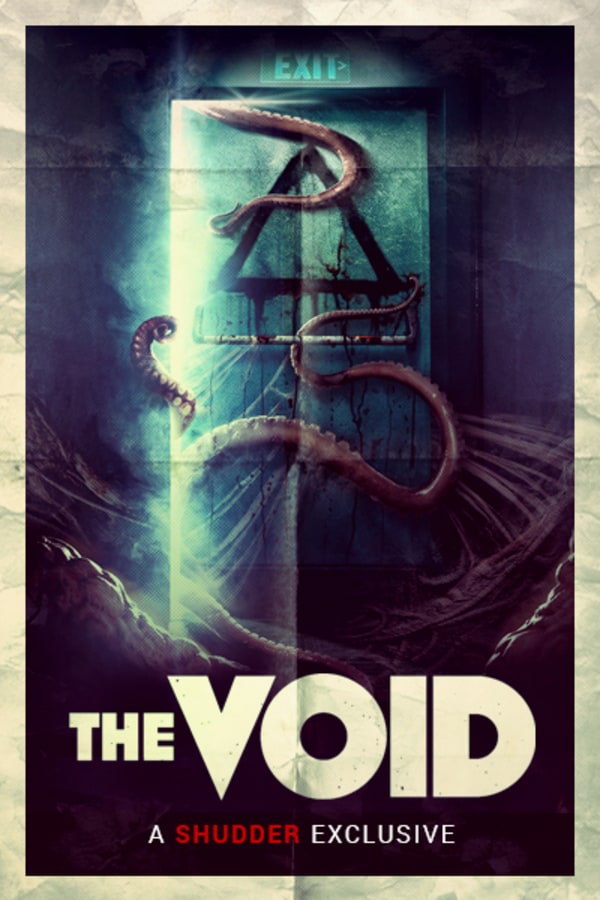 The Void
Directed by Jeremy Gillespie, Steven Kostanski
When creepy cultists surround a hospital one night, a cop tries his best to escape. But after one of the nurses transforms into a tentacled monster, Daniel realizes something truly evil is happening here- but how to stop it isn't quite clear...yet. Even in an unusually rich year for horror like 2017, with North American fright flicks like GET OUT and IT becoming mega-hits, this crowd-funded Canadian chiller generated significant attention as a throwback to John Carpenter faves like THE THING and PRINCE OF DARKNESS, complete with superb practical effects and a scary synth score. Don't miss this. A SHUDDER UK EXCLUSIVE. Contains strong language, sexual scenes, violence and gore.
A cult traps a police officer inside a hospital that soon becomes inhabited by demonic monsters.
Cast: Aaron Poole, Daniel Carter, Kathleen Munroe, Alison Fraser, Daniel Fathers
Member Reviews
Kept me interested, worth a watch
Really good, but not for the weak of stomach.
Not sure of the good reviews here if honest - perhaps because I like the movies which have more depth of a story to it -this one could have been a really good movie but the end provides more questions than answers - pretty much throughout the whole movie you keep on asking yourself "what this is all about"???
The Thing meets Event Horizon with a heaping scoop of Eldritch atmosphere for good measure. The excellent atmospheric sections clash heavily with the mad axe moments which can be a bit jarring, but a brilliant horror nonetheless.