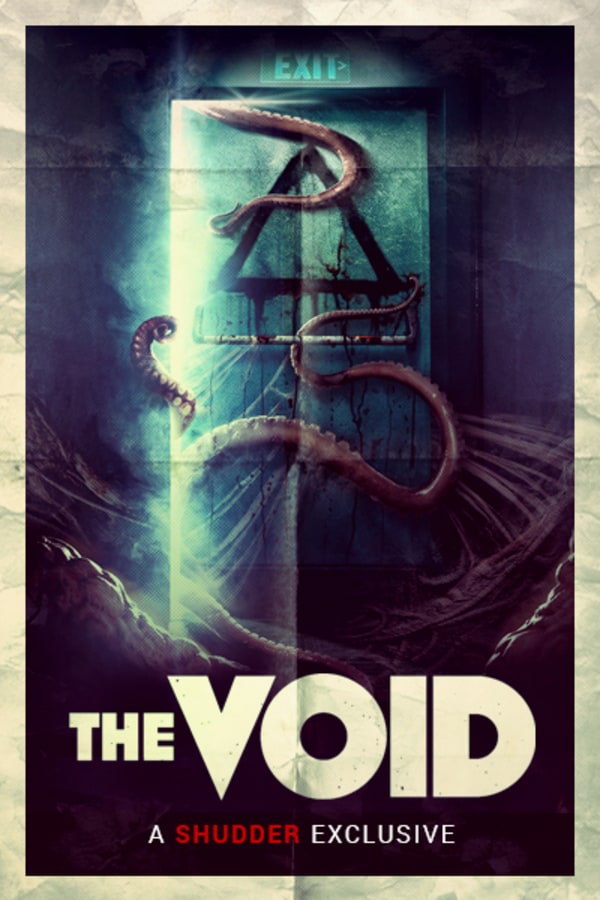 The Void
Directed by Jeremy Gillespie, Steven Kostanski
When creepy cultists surround a hospital one night, a cop tries his best to escape. But after one of the nurses transforms into a tentacled monster, Daniel realizes something truly evil is happening here- but how to stop it isn't quite clear...yet. Even in an unusually rich year for horror like 2017, with North American fright flicks like GET OUT and IT becoming mega-hits, this crowd-funded Canadian chiller generated significant attention as a throwback to John Carpenter faves like THE THING and PRINCE OF DARKNESS, complete with superb practical effects and a scary synth score. Don't miss this. A SHUDDER UK EXCLUSIVE. Contains strong language, sexual scenes, violence and gore.
A cult traps a police officer inside a hospital that soon becomes inhabited by demonic monsters.
Cast: Aaron Poole, Daniel Carter, Kathleen Munroe, Alison Fraser, Daniel Fathers
Member Reviews
It's okay - a bit screamy / splatty but quite good fun. Obvious Lovecraftian thing going on with the demons/monsters but that's cool. It's all a bit dark - wanted to see the monsters a bit better! Apparently no CGI used - all 'man-made' monsters if you like...Quite sombre but also silly in a good way.
All H.P.Lovecraft fans must watch this! People trapped in a building with Lovecraftian stuff going on and an evil cult involved. Starts off slow, then drifts into the cosmic horror side of things. Even if you are not a Lovecraft fan, this is a great horror movie!
A mix of Carpenter and Fulci, super stylish and actually scary. It has that wonderful sense of dread of its references.
An amazing movie. It's hard to find Lovecraft done right but with great practical effects and ideas only half revealed the film leaves you with questions unanswered in the most appropriate way. This is the closet a film has come for me to encapsulating the ideas of Lovecraft through the concept of us being unable to understand the bigger picture.
Really liked it. Lovecraft meets Silent Hill. Wished there was a 2nd part to expand the ending (bit of a let down but hey)