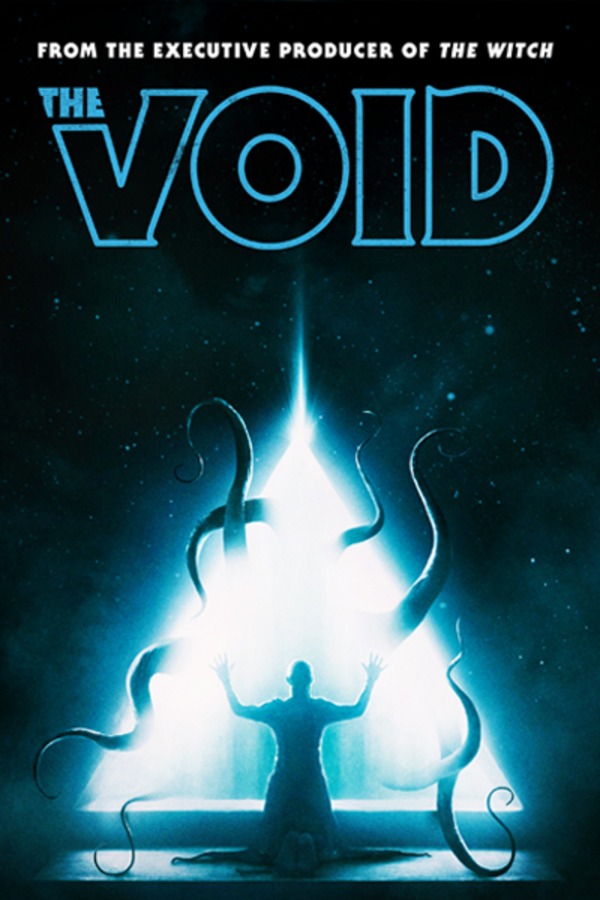 The Void
Directed by Jeremy Gillespie, Steven Kostanski
A blood-soaked man limping down a deserted road is rushed by officer Carter to a nearby hospital with a skeleton crew. Trapped inside by hooded figures, Carter discovers that the patients and staff are transforming into something inhuman.
A cult traps a police officer inside a hospital that soon becomes inhabited by demonic monsters.
Cast: Ellen Wong, Aaron Poole, Kenneth Walsh
Member Reviews
What a horrible flick... I think with any genre of movie you watch, you should have some kind of story and explanation, especially when it comes to the horror genre. Leaving it to guessing makes it more frustrating. Is this the new generation of the horror genre?
scary and best horror movie!
Too easy to make slick looking films these days. Good FX, neat monsters, but WHY? Fever dream of a hot topic worker who moonlights at the halloween store. Climax stolen directly from Prince of Darkness, then throws in a Hellraiser hallway rip to top it off. I dunno. WHY?
Solid horror fare. THoroughly enjoyable special effects. Second time was possibly even better than the first.