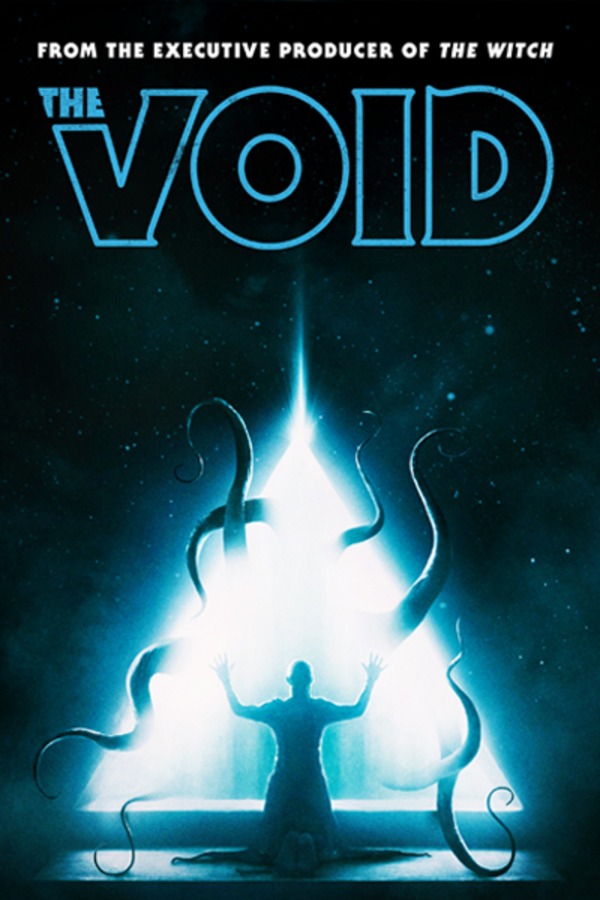 The Void
Directed by Jeremy Gillespie, Steven Kostanski
A blood-soaked man limping down a deserted road is rushed by officer Carter to a nearby hospital with a skeleton crew. Trapped inside by hooded figures, Carter discovers that the patients and staff are transforming into something inhuman.
A cult traps a police officer inside a hospital that soon becomes inhabited by demonic monsters.
Cast: Ellen Wong, Aaron Poole, Kenneth Walsh
Member Reviews
I know some people have said this movie has plot holes galore and whatnot. However it gave me what I came for a gory and scary movie. This effects harkens back to the movies I loved growing up.
Well it was actually decent, the gore was awesome and the ancient beings were trippy reminded me of Clive Barker's "In The Mouth Of Madness one of my all time favorite flicks.
John Carpenter's The Thing and H.P Lovecraft had a low budget baby. It's entertaining enough.
Some excellent visuals make this worth a watch but the story is complete nonsense from start to finish. It doesn't help that the whole movie revolves around a very bland white dude protagonist and completely wastes the only poc in the entire cast.
The best lovecraftian movie out there! One of my favorite movies! If you don't believe me check out Top 5 Scary Videos on youtube its their number 1 on their list in this genre.