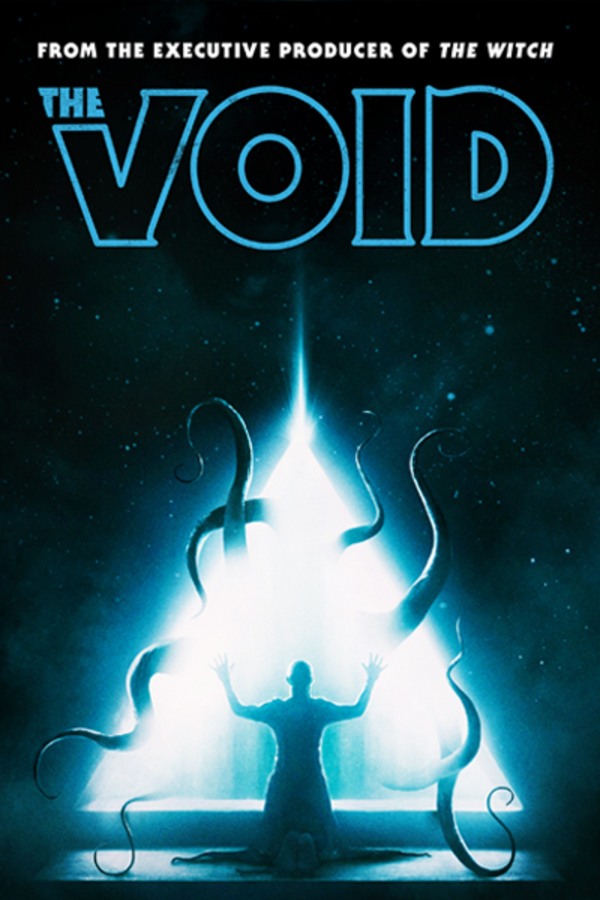 The Void
Directed by Jeremy Gillespie, Steven Kostanski
A blood-soaked man limping down a deserted road is rushed by officer Carter to a nearby hospital with a skeleton crew. Trapped inside by hooded figures, Carter discovers that the patients and staff are transforming into something inhuman.
A cult traps a police officer inside a hospital that soon becomes inhabited by demonic monsters.
Cast: Ellen Wong, Aaron Poole, Kenneth Walsh
Member Reviews
Has elements from Hellraiser, the Necronomicon, and Silent Hill. Great watch.
Not for all tastes. Great practical effects. Performances match the material; don't expect carefully-wrought characterizations to last forever in memory; expect a lot of shouting and running. If you dig movie versions of Lovecraftian themes, this is worth your attention; if not, approach with caution.
Was forced to stare into the inimitable void until my eyes bled pitch - 10/10
Practical effects> acting. Dude from letterkenny is in it. Pretty good, not many movies in this genre that pull it off well so it gets an extra skull cause I like cosmic horror. Sort of like assault on precinct 13 meets lovecraft