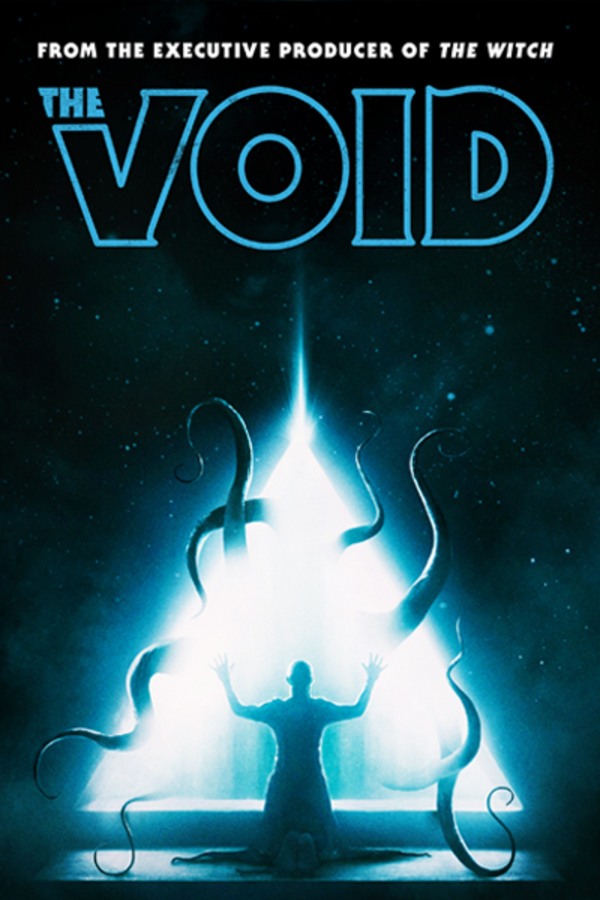 The Void
Directed by Jeremy Gillespie, Steven Kostanski
A blood-soaked man limping down a deserted road is rushed by officer Carter to a nearby hospital with a skeleton crew. Trapped inside by hooded figures, Carter discovers that the patients and staff are transforming into something inhuman.
A cult traps a police officer inside a hospital that soon becomes inhabited by demonic monsters.
Cast: Ellen Wong, Aaron Poole, Kenneth Walsh
Member Reviews
This movie has a HP Lovecraft feel to it. Slow to start but when it ramps up, oh boy does it ramp up. The movie uses practical effects in an outstanding way while the cosmic horror backdrop keeps you guessing at the end. A great movie!
Loved the cosmic horror and the gruesome practical effects! Definitely one of my favorite horror films!
This os a fantastic film. My buddies and I ended up with a brief cameo in it. We were convening on the eve of the lunar abscess in our ceremonial cloaks , trying to send a worthy offering to The High Null when this cop showed up.... anyway... check it out ... you'll see us. We are the ones that farryyyggn kallallahyytthsseees.
loved it!! H.P. Lovecraft meets Clive Barker ! I really enjoyed this movie! If you like Lovecraft Cuthulu mythos and Barker you will love this movie!