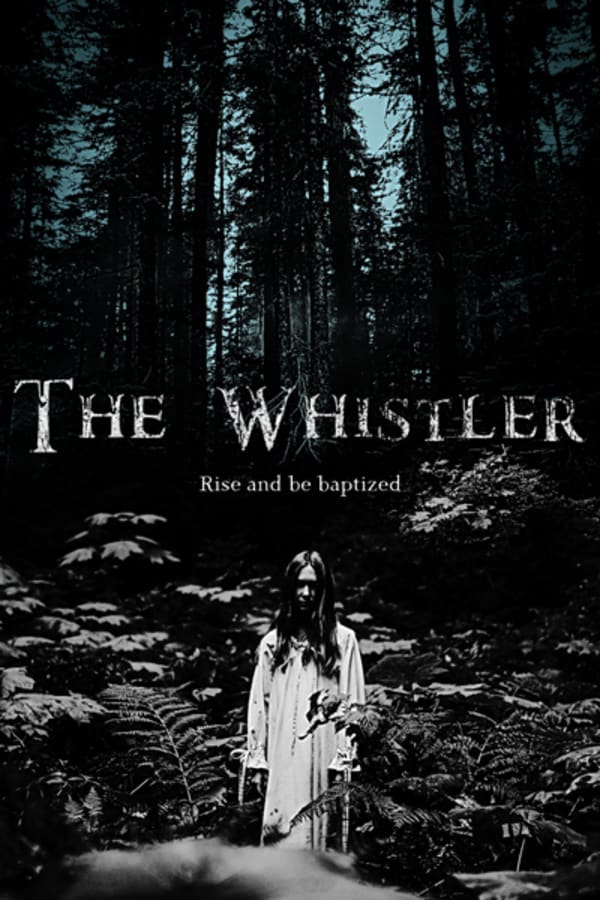 The Whistler
Directed by Jennifer Nicole Stang
Lindsey is put in charge of babysitting her younger sister, Becky, one night while her parents go out to dinner. Becky asks Lindsey to read her a bedtime story, and picks out a book called "The Whistler." The book tells the story of a man called The Whistler, who leads children to a magical place in the woods where children never have to grow up. Lindsey tells Becky that the real story is about a crazy man who lived in the town some hundred years ago who led virgin children to their death. Unimpressed by the story, Becky goes to bed and Lindsey falls asleep. When Lindsey awakes, she discovers that Becky is gone and must search the woods to find her…
One dark night, Lindsey wakes up to find her sister gone. Someone may have taken Becky, and could be after her as well...
Cast: Karis Cameron, Baya Ipatowicz, Nelson Leis, Alison Wandzura, John Emmet Tracy
Member Reviews
Some really nice detailed touches like the natural landscapes, camera shots, special effects, etc Story wise I thought it was a little confused. If this was a short pilot for a longer season then no problem but as it was presented as stand alone short I felt it was extremely ambitious in that it felt it had to cram in and explain every detail so as not to cause confusion but ended up doing the opposite.
ehhhh it was alright kinda cheesy
Cool short clip with a lot of questions. I am not sure what's the point of the short clip. It got a couple of jumps out of me as well left me with a few questions lol.
cool short film would love to see the director helm a feature
Good concept. Beautifully shot. Puzzling ending. The director is talented. This is her calling card. The short is begging for an expansion. It's worthy of 11 minutes of your time, especially when you're waiting at the Starbucks' drive thru.