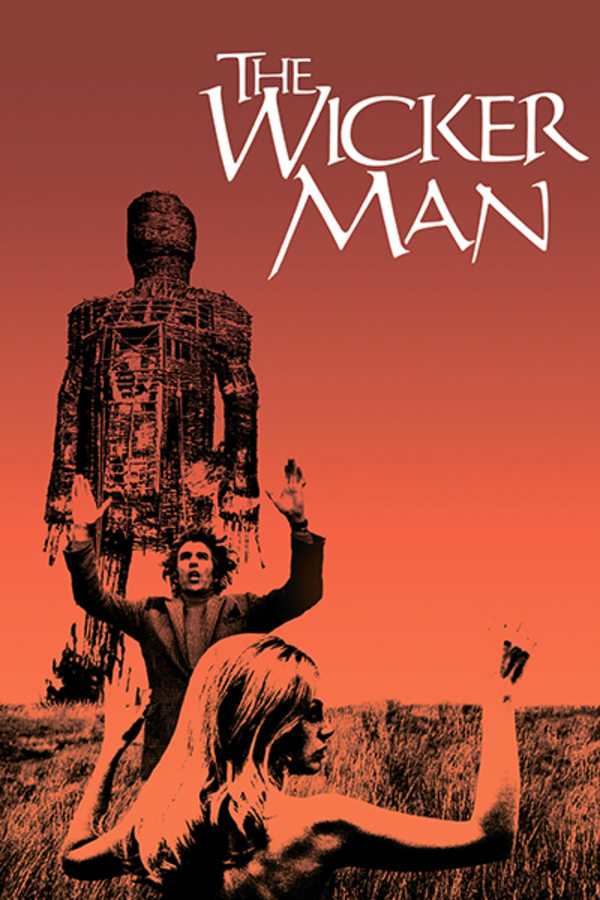 The Wicker Man
Directed by Robin Hardy
Naive officer Sargeant Howie is sent to Summerisle, a secluded island off the coast of Scotland, to investigate the disappearance of a young girl named Rowan in this horror essential. When he arrives there, he finds a very tight-knit community that is mistrustful and hostile to outsiders. Soon, Howie begins to realize that the town might be a strange pagan cult, one given to unbridled sexuality and possible human sacrifice. An all-time classic, with standout performances from Woodward and the legendary Christopher Lee, THE WICKER MAN is a high point in the still lively folk horror subgenre; its influence living on in the likes of KILL LIST, DARKLANDS and more.
A police sergeant travels to a remote Scottish island and its pagan community, in search of a missing girl.
Cast: Edward Woodward, Diane Cilento, Britt Ekland, Christopher Lee ​
Member Reviews
Hey, he went down holding onto his faith
Best pagan folk horror movie-musical ever made. Life-time ambition is a pub-sing to Landlord's Daughter. Seriously though- a classic for a reason. One of the best English Rural Horror films, a cult classic, and as big an influence to any 'people go to weird insular town shit goes down' media as Lovecraft. Also geniuenly fun to watch with a killer soundtrack by Paul Giovanni and Magnet.
Brilliant. Absolutely Brilliant. The type of horror movie that American filmmakers attempt to emulate, but never capture. A slowburner, dripping with atmosphere and filled with tension.
Such a great movie about faith, deception, and sacrifice that transcends the genre.
I watched this to Compare to the remake. Didn't even know the other one was a remake until my brother told me a while back. This was defiantly a good one, I love the story of this one better. I noticed both the newer one and this have a bit of a different story. I do like them both for what they were, I love older movies. Defiantly worth a watch even if its just once to say that u have watched it.