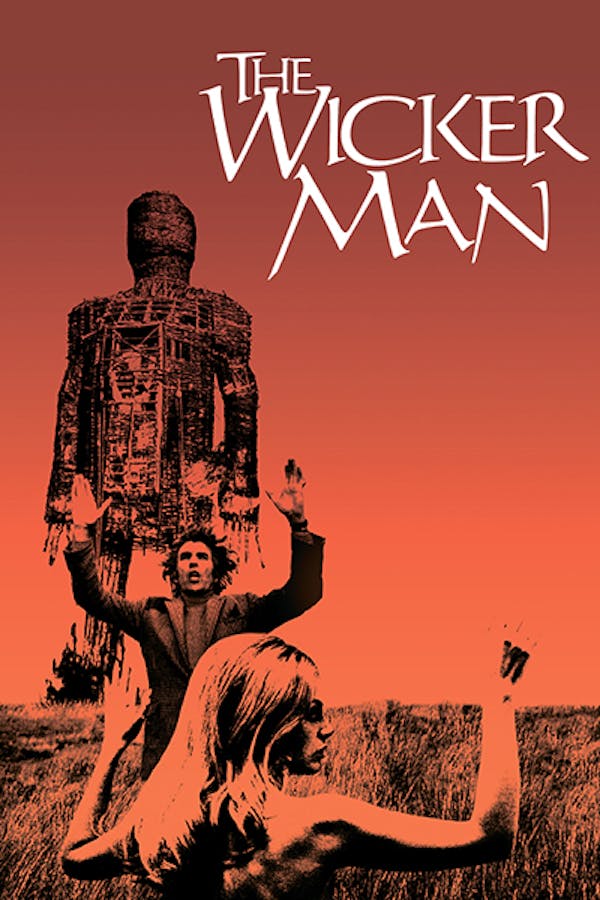 The Wicker Man
Directed by Robin Hardy
Naive officer Sargeant Howie is sent to Summerisle, a secluded island off the coast of Scotland, to investigate the disappearance of a young girl named Rowan in this horror essential. When he arrives there, he finds a very tight-knit community that is mistrustful and hostile to outsiders. Soon, Howie begins to realize that the town might be a strange pagan cult, one given to unbridled sexuality and possible human sacrifice. An all-time classic, with standout performances from Woodward and the legendary Christopher Lee, THE WICKER MAN is a high point in the still lively folk horror subgenre; its influence living on in the likes of KILL LIST, DARKLANDS and more.
A police sergeant travels to a remote Scottish island and its pagan community, in search of a missing girl.
Cast: Edward Woodward, Diane Cilento, Britt Ekland, Christopher Lee ​
Member Reviews
an absolute classic, also my head cannon is that this takes place in the same universe as Willy Wonka and the Chocolate Factory (original)
Too much singing for my horror movie preferences
Great film. Slow burn but ended really great. A must watch!
Never saw this movie before but always heard about how great it was. This film has folk music permeate it throughout to great effect. Christopher Lee does a standout performance, too bad he is not in it more. Fascinating to watch one religion vs another. Both misguided yet unyielding to the other. Can't see how they are both barbaric in their own ways. Loved this movie and would highly recommend it.