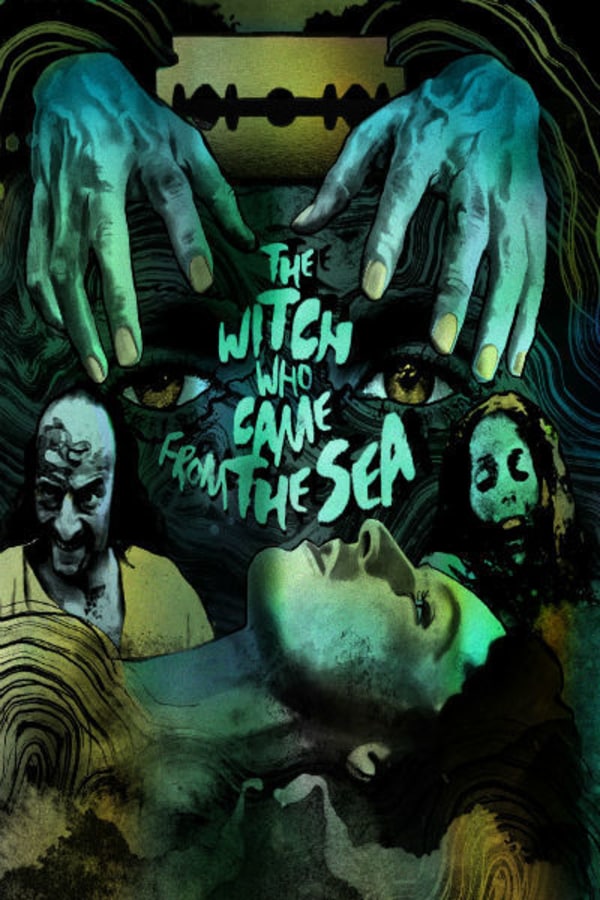 The Witch Who Came from the Sea
Directed by Matt Cimber
A disturbed woman starts to kill her lovers in this bizarre '70s horror curio. On the surface, Molly seems normal, splitting her time between work and babysitting. But Molly's got some dark secrets and one night she snaps and goes full Bobbitt on her two lovers. From there the film spirals out of control in disturbing ways, mirroring Molly's terrifying descent into madness and murder. Horror historian Stephen Thrower calls WITCH "one of the strangest and most perversely beautiful horror films of the '70s". DEATH RACE 2000 scribe Robert Thom wrote the twisted script. Contains strong language, violence and gore.
A disturbed woman starts to kill her lovers in this bizarre '70s horror curio.
Cast: Millie Perkins, Lonny Chapman, Vanessa Brown, Peggy Feury
Member Reviews
Trigger warning - if you are a survivor of abuse, this is not the film for you. It's not technically a horror, though there is enough of "what's repressed will kill" in this, it's an off-kilter arthouse film that's strange and haunting. The script is as weird as you'd expect, and though the quality of this film isn't great, I liked it, disturbing as it is. There's nothing gratuitous to it; it's sad, and pathetic, and off its head.
A genuinely messed up little 70s arthouse gem. Nice dreamy/disturbing atmosphere and suitably off lead performance. Don't expect a horror though, this is a weird and fucked-up psychodrama. Print is mostly good, a bit rough in places. There's a consistent crackle/ buzz on the soundtrack but it's easily ignored. Apparently the blu-ray's picture quality/sound isn't great either, so this is the best you'll get!
this movie had little to do with the four words in the title, and A LOT to do with daddy-daughter touching time. that was a lot of molestation and very little 'strong language' or 'gore' A+ worth watching if even to see dudes getting their dicks cut off. nontraditional, weird, not really horror, but deeply disturbing - a gem on this site
An odd little curio that's very much a product of its time — like a lot of 70s exploitation pictures, it has one foot in the grindhouse and the other in the arthouse. Weird, too, to think that its star got her start playing Anne Frank ...
While the pacing was good, this was a pretty ugly movie. The story was pretty rough in spots.