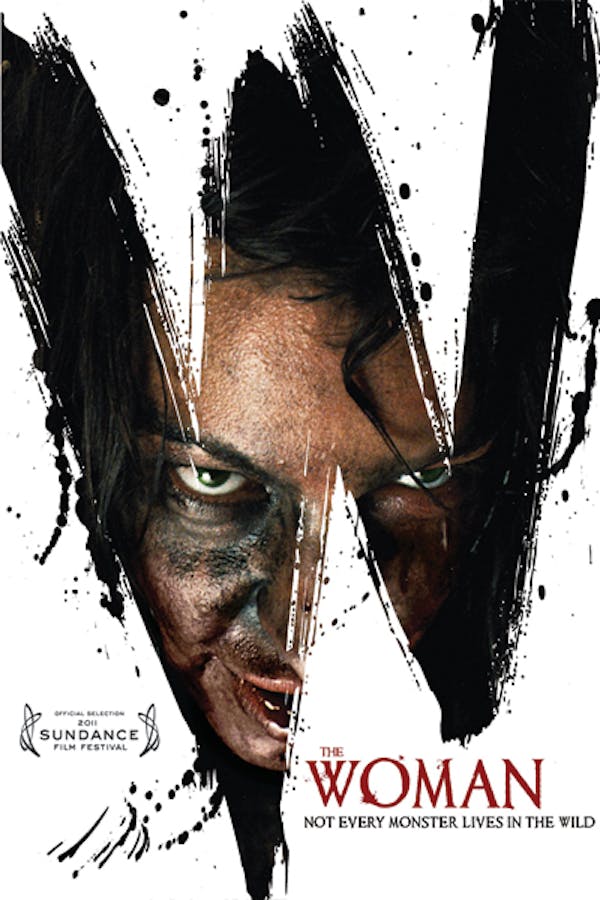 The Woman
Directed by Lucky McKee
A man imprisons a violent, feral woman and enlists his family to help civilize her. Terrified of Chris' domineering ways, his wife and daughters reluctantly go along with his plan. But his horny son needs no encouragement to start his own abusive treatment of the woman. Lucky McKee and Jack Ketchum's shocking tale of American sadism is one of the most provocative horror films of the decade. Like DEADGIRL, it's unflinching in its depiction of extreme violence inflicted on women and the horror of unchecked male privilege. But when the payoff comes, you'll be cheering...
A man imprisons a violent, feral woman and enlists his family to help civilize her.
Cast: Pollyanna McIntosh, Sean Bridgers, Angela Bettis, Lauren Ashley Carter
Member Reviews
I just loved it as a women whos suffered horific abuse by my ex male partner this is cathagic living with nature is only right. i did wonder at many points they could call 911 but had a manipulative threatening power over them many blame the women but statistics prove otherwise nothing is actually changing. me too movement was only propaganda. kept thinking why not chain her to a mattress. then the lady whos obviously lived for years with dogs and thinks she is one proves the depths of his cruelty honestly the most concern I had was for the entrapped doggos that had food and were likely harmless poor women craving protein turned into a she wolf. emding was the best ever..fuck the suits
Type of movie you'll think about after it's long over
I loved it and Pollyanna McIntosh is amazing.
Phenomenal. The tone is confusing at first and then it suddenly means everything, even the bad acting has purpose, reserved for certain characters on purpose. Powerful message.
Pretty effing disturbing.