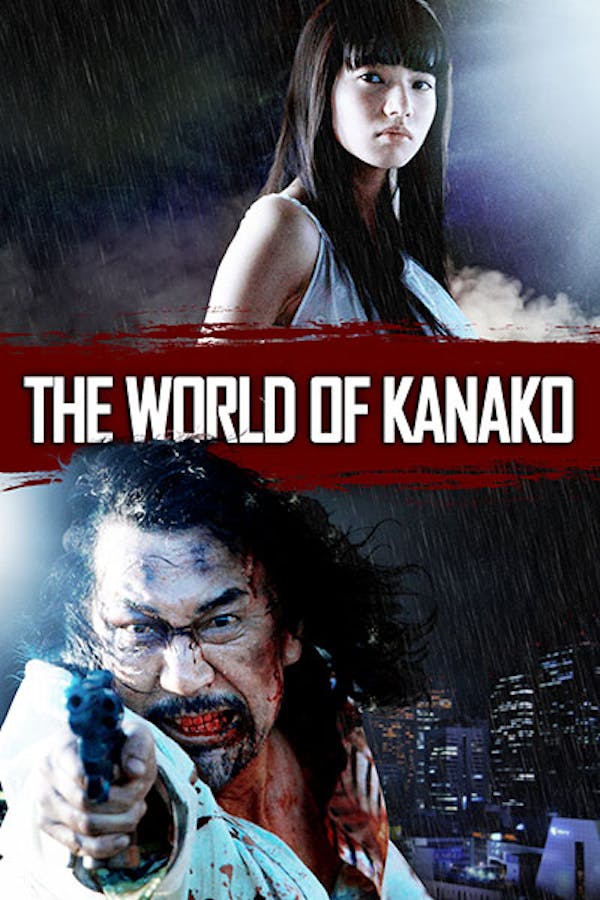 The World of Kanako
Directed by Tetsuya Nakashima
When beautiful, straight-A high school student Kanako goes missing, her mother asks ex-husband Akikazu – a drifting, irresponsible former cop – to find their daughter. He embarks on a desperate search in the hope of reuniting his "perfect family"... by any means necessary. But as his investigation progresses, Akikazu starts to discover the darkness that lies behind his daughter's impeccable facade. Clue by clue, revelation by revelation, he starts his descent into the hellish underworld of Kanako's secret life.
When his daughter goes missing, a former cop uncovers her hellish secret life.
Cast: Koji Yakusho, Nana Komatsu
Member Reviews
Wanna read the book now. This dude LOVES hitting people with his car
Seen Bad Lieutenant? It's basically that but really fast cut and set in Japan. Bunch of lowlifes doing lowlife stuff.
A positively chilling portrait of evil.
I had to stop halfway through. There's a lot of really unnecessary s***** a****** in this movie. I'm halfway through and there's been at least three scenes of it. It really doesn't need to be there and contributes nothing to the movie as a whole. It just makes me want to stop watching. I'm here because I want to be scared, not to watch a long drawn-out chain of s***** a****** scenes with no substance to it. Don't go into this expecting a horror movie or to be scared. This is something I wouldn't consider categorizing as a horror film. The mood is whacky and all over the place. It jump-cuts constantly and it's super jarring and it doesn't do the film any favors. You get little shreds of 10 second scenes that cut from one to the next with barely any, if any transition from one cut to the next. I tried to be invested in it but I just couldn't do it.