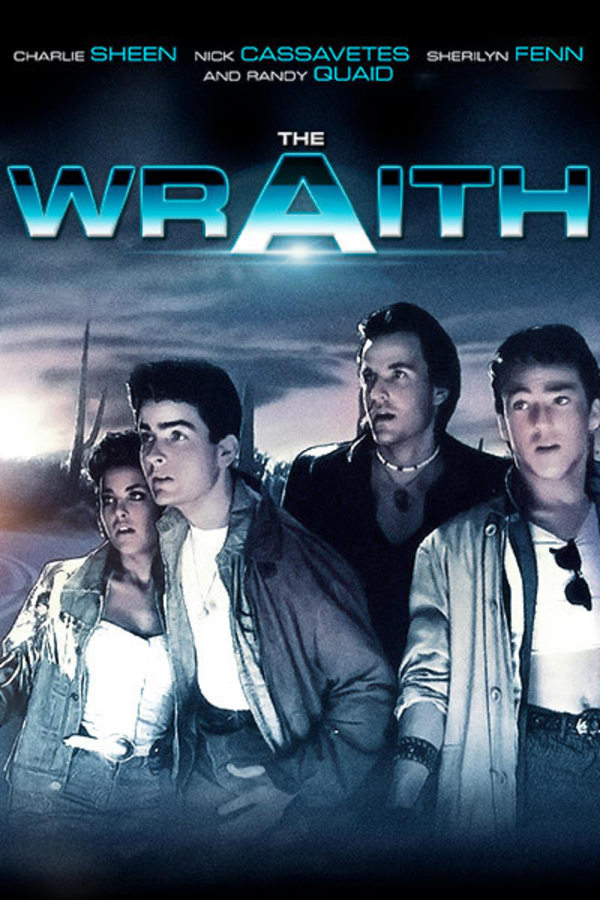 The Wraith
Directed by Mike Marvin
When a mysterious driver suddenly materializes on a desert highway, it's bad news for a gang of vicious car-racing killers who terrorize locals. Soon, the racer, Jake (Charlie Sheen) is challenging the gang to races that cause them to permanently wipe out. But Jake's #1 target is gang leader Packard, who recently killed a racer named Jamie and stole his girl (Sherilyn Fenn, "Twin Peaks"). Mike Marvin's ultra-fun '80s cult favorite combines sci-fi, action and horror in a seriously bitchin' way, dude.
A mysterious racer with special powers takes on a gang of vicious car-racing killers.
Cast: Charlie Sheen, Randy Quaid, Sherilyn Fenn, Nick Cassavetes
Member Reviews
Super campy and very fun! This is one of the "most 80s" things ever filmed.
don't know what it is about this flick, but I can watch it over and over again and am never tired of it.
Too 80's for my taste, bad music and special effects and all. 3 stars because Charlie Sheen barely opens his mouth
I've seen this movie several times. This is an excellent 80's horror flick.