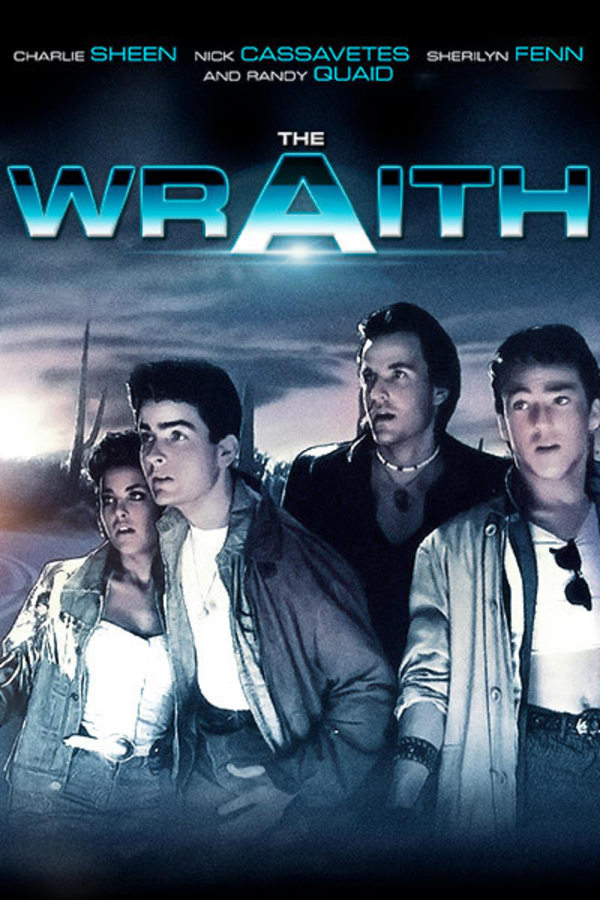 The Wraith
Directed by Mike Marvin
When a mysterious driver suddenly materializes on a desert highway, it's bad news for a gang of vicious car-racing killers who terrorize locals. Soon, the racer, Jake (Charlie Sheen) is challenging the gang to races that cause them to permanently wipe out. But Jake's #1 target is gang leader Packard, who recently killed a racer named Jamie and stole his girl (Sherilyn Fenn, "Twin Peaks"). Mike Marvin's ultra-fun '80s cult favorite combines sci-fi, action and horror in a seriously bitchin' way, dude.
A mysterious racer with special powers takes on a gang of vicious car-racing killers.
Cast: Charlie Sheen, Randy Quaid, Sherilyn Fenn, Nick Cassavetes
Member Reviews
Jam packed with 80's fun!
"Hey, Jake...who are you?! Jake? Jake?? JAMIEEEE!!" Need I type more? Amazing movie.
With a combination of Action, Horror and Sci-Fi, The Wraith is a fun cult classic ride with an all star class and cool story with a great amount of 80's cheese. Another thing is the soundtrack is pretty dope with the likes of Ozzy Osbourne, Billy Idol, Motley Crue, Lion and a few others it brings out that 80's vibe along with the look of the effects and it's story keeps you interested throughout. The Wraith is a movie I would highly recommend for anyone looking for a fun 80's flick.
Ridiculous 80s action. Good cast and good action, and an amazing soundtrack. It isn't really a horror movie, more of an action movie, which confused me when I first started watching it. But if you can accept that, it is AMAZING.
Much to my shame, I had never seen this film before. I watched it last evening and it made every part of my soul smile. Fun and ridiculous in wonderful ways, this is such a joyous ride through 80s mayhem and absurdity and thoughtfulness. Anybody looking for a fun time is in for a treat and a half with this entry.