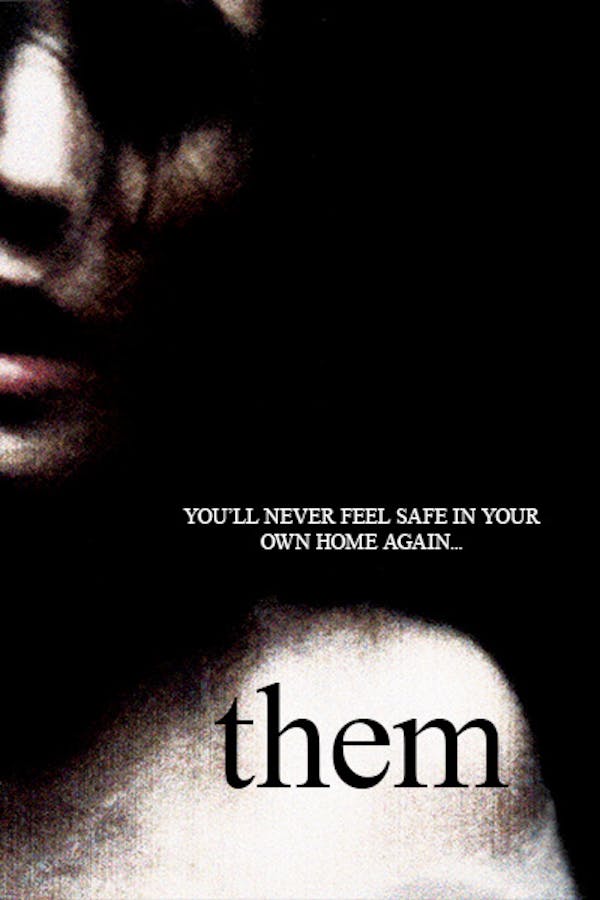 Them (ils)
Directed by David Moreau
A group of hooded strangers stalk a couple in this French horror film par excellance. Clementine, a French teacher living in Romania with her husband Lucas, arrives home one ordinary evening. But in the middle of the night strange things start happening, and soon the couple's being pursued and tormented by a group of hooded strangers. Will they make it out alive? And why have they been targeted? Critically acclaimed upon its release, THEM - along with films like HIGH TENSION, INSIDE, and MARTYRS - hooked the rest of the world on gruesome Gallic gore-fests. (In French with English Subtitles) Contains violence and gore.
A group of evil strangers stalk a couple in this French horror film par excellance.
Cast: Olivia Bonamy, Michael Cohen, Adriana Mocca
Member Reviews
It may not be as #Xtreme as other movies in the New French Extreme subgenre (some might argue that this might not belong to it), but Them manages to bring a fair amount of tension and solid enough scares despite being a pretty standard home invasion film. At a brisk 77 minutes, it certainly doesn't overstay its welcome, and the grimy aesthetic (obviously unintentional and achieved simply through the immense advancements of modern cameras and screens) gives it an endearing quality 28 Days Later-style, which certainly helps in building a creepy atmosphere. Overall, it's fine. If you want a movie with murderous teens, I'd still lean toward Eden Lake, as that brings the scares and physical intensity in equal measure. But for what it's worth, Them certainly manages to work well under the NFE banner even without all the over-the-top violence you'd normally associate with it
I went into this movie knowing it inspired the Strangers, and also knew of the films that Shudder compares it to. Although it is not as disturbing as those movies, it is still just as intense. The music was the standout part to me. Maybe it's because I'm American, but there is something so subtle and creepy about it. The tension is great as well, and the movie is well paced. If I have issues, it is mostly with some of the character's decisions, as well as I think Strangers did a better job at the vagueness of the killers. Overall tho, this is definitely a tense, effective 76 mins that I would absolutely recommend.
It was good but 4 skulls for the pore quality...
This movie literally looks like it was a bad torrent download of something filmed on a romanian cellphone. C'mon shudder, it would be preferable to not have this movie available than to have it at 480p or whatever it is. The quality is poor to the point of unwatchability
I wanted to like this movie, but....meh. It was sadly kind of boring and I was really underwhelmed by the end. Just not very good.