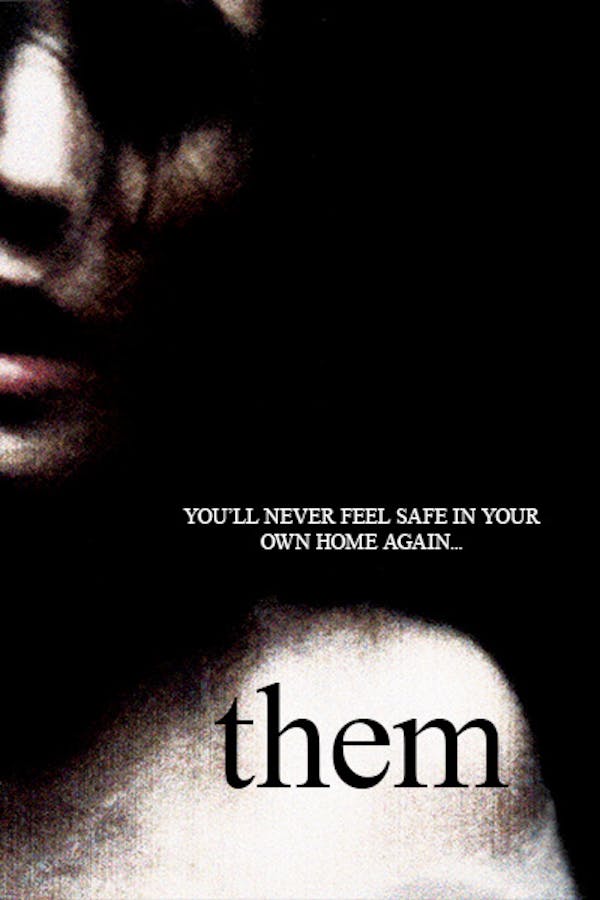 Them (ils)
Directed by David Moreau
A group of hooded strangers stalk a couple in this French horror film par excellance. Clementine, a French teacher living in Romania with her husband Lucas, arrives home one ordinary evening. But in the middle of the night strange things start happening, and soon the couple's being pursued and tormented by a group of hooded strangers. Will they make it out alive? And why have they been targeted? Critically acclaimed upon its release, THEM - along with films like HIGH TENSION, INSIDE, and MARTYRS - hooked the rest of the world on gruesome Gallic gore-fests. (In French with English Subtitles) Contains violence and gore.
A group of evil strangers stalk a couple in this French horror film par excellance.
Cast: Olivia Bonamy, Michael Cohen, Adriana Mocca
Member Reviews
Makes You Think... the savage minds of psychotic, sociopath children today. This movie is 9 out of 10. Anyone who rate this poorly is a fool. This is a good psychological thriller. If you move out in the sticks you better have some serious height tech security systems and a gun license.
This movie was actually a good movie the point that I actually set there and read the subtitles and I normally don't do that so for sure not a boring movie unless you can't read
One of my favorite films. The idea of the film is more acray than presented, but it's a subtle burn. Gets a lot of flack for not being current to standards of scares, but its slow burn tension is what makes this film creepy.
Soooooo incredibly boring. I had to force myself to finish it.