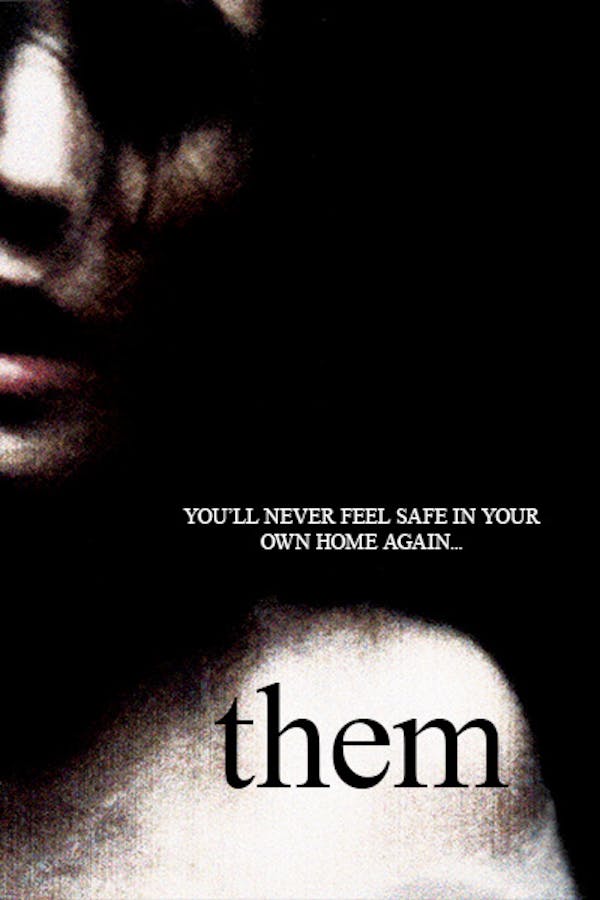 Them (ils)
Directed by David Moreau
A group of hooded strangers stalk a couple in this French horror film par excellance. Clementine, a French teacher living in Romania with her husband Lucas, arrives home one ordinary evening. But in the middle of the night strange things start happening, and soon the couple's being pursued and tormented by a group of hooded strangers. Will they make it out alive? And why have they been targeted? Critically acclaimed upon its release, THEM - along with films like HIGH TENSION, INSIDE, and MARTYRS - hooked the rest of the world on gruesome Gallic gore-fests. (In French with English Subtitles) Contains violence and gore.
A group of evil strangers stalk a couple in this French horror film par excellance.
Cast: Olivia Bonamy, Michael Cohen, Adriana Mocca
Member Reviews
it's a good film but the video quality makes it unwatchable. shudder...plz fix
I love me some good French horror and this was pretty decent. I was really hoping to see the main actress nude, but then again I'm a perv so, it is what it is, I guess. Not nearly on the level of Martyrs or Inside, but worth a watch if you like tense home invasion type films. Also, not sure why they mention gore as a part of this film as there is literally none. 3/5, Watch it if you're bored.
Pretty disappointed that Shudder couldn't be bothered to get more than a 320p rip of this for its paying customers.
Sooo chilling. Worth the watch. Major "The Strangers" vibe, but much more chilling when you realize what's happening.