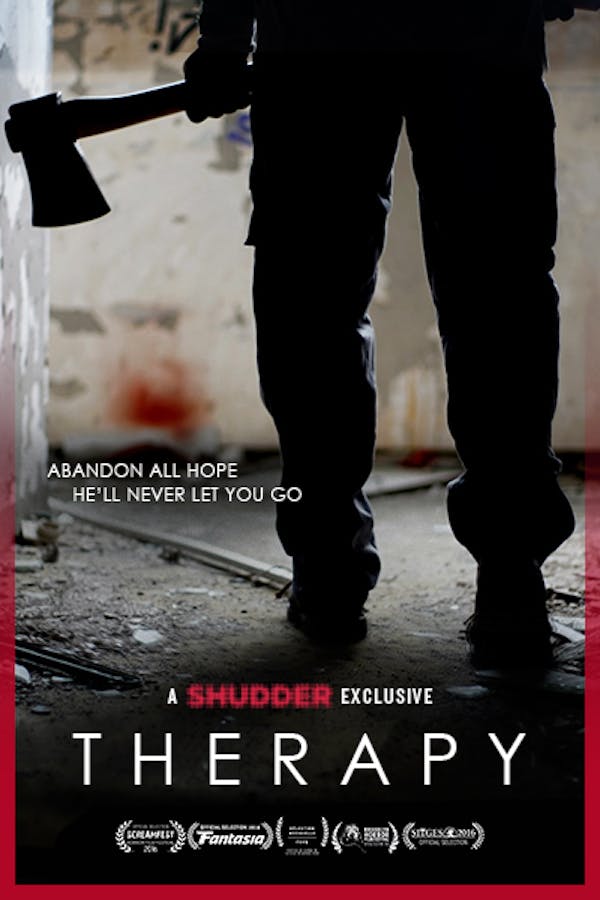 Therapy
Directed by Nathan Ambrosioni
Jane and Simon are two young police officers leading a routine investigation following the discovery of hidden video equipment in an abandoned house by a night watchman. At first glance, they don't seem to contain anything unusual. They show five tourists taking advantage of the seasonal weather to go camping. As they continue watching, they discover that the group's fresh-air excursion takes a sudden turn for the worst. Seized with panic, the young campers reluctantly end up in an abandoned building where it quickly becomes obvious that they are not alone, and that they've stepped into their own graves. To save them, Jane and Simon will have to act quickly, even if it means risking their own lives in the process. A SHUDDER EXCLUSIVE. Contains strong language, violence and gore.
Two young police officers follow the found footage trail of a tourist family and their brutal destination.
Cast: Nathan Ambrosioni, Thierry Azzopardi, Vanessa Azzopardi
Member Reviews
A lot of the reviewers aren't even mentioning that the director of this was 16 years old when this was made. This movie has it flaws for sure but still manages to show an acumen for tension and is well worth a watch at the very least. Very middle of the road, but it'll be interesting to see what Ambrosioni does in the future.
This movie was creepy. But it lacked a certain "Je nais se qua". I don't understand how people can get lost in an empty building or how they can hide from the bad guy. This has the urban versus rural theme.
they got into the action WAY to quick! Only around the 15 to 20 minute mark and it just felt WAY to drawn out. I found myself fast forwarding and being able to fully know what was going on. I could swear the movie didn't know when to end, it just kept going and going. It could have had around 4 or 5 different endings. The actual ending pissed me off... like COME ON! The gore was good when it was there but that's about it! Oh and I guessed who the killer was about halfway through the film. It was rather eye rolling
Great creepy French film. The French were kicking horror ass in the 2000- 2010's then it kinda died off. Therapy looked to be a comeback but being it's been 5 yrs I need more extreme horror films from the French! Great creep factor and a lot of unexplained shot that lets your mind wander is what I like in my horror.I give this out of 5 stars and the guy who directed it was 17 when he did. That's hella impressive!
Creepy! The camera did at times make me feel a bit motion sick and there wasn't too much explanation for what was going on and why. But it really adds to the mystery. It's messed up and keeps you guessing. Best part was the acting. Really really great.