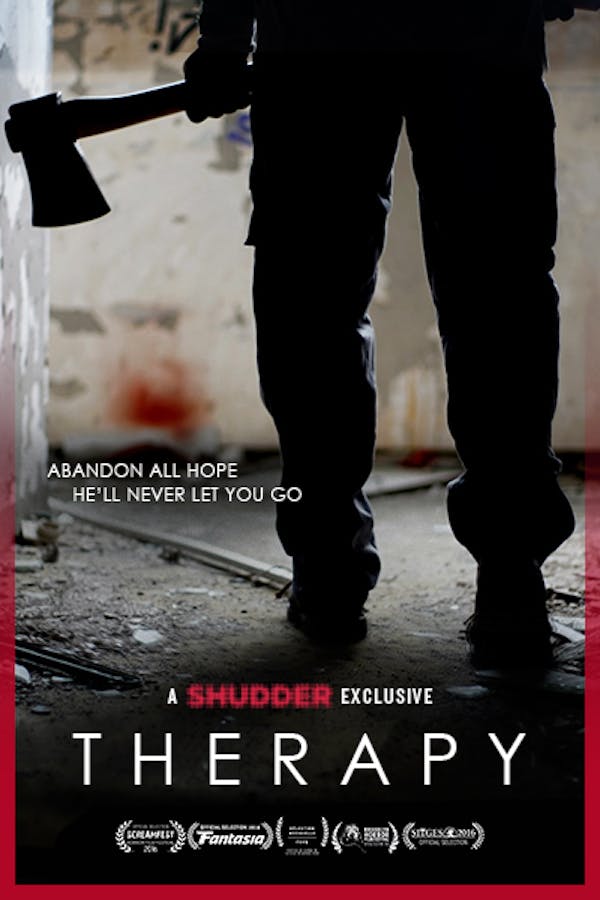 Therapy
Directed by Nathan Ambrosioni
Jane and Simon are two young police officers leading a routine investigation following the discovery of hidden video equipment in an abandoned house by a night watchman. At first glance, they don't seem to contain anything unusual. They show five tourists taking advantage of the seasonal weather to go camping. As they continue watching, they discover that the group's fresh-air excursion takes a sudden turn for the worst. Seized with panic, the young campers reluctantly end up in an abandoned building where it quickly becomes obvious that they are not alone, and that they've stepped into their own graves. To save them, Jane and Simon will have to act quickly, even if it means risking their own lives in the process. A SHUDDER EXCLUSIVE. Contains strong language, violence and gore.
Two young police officers follow the found footage trail of a tourist family and their brutal destination.
Cast: Nathan Ambrosioni, Thierry Azzopardi, Vanessa Azzopardi
Member Reviews
I watched this and it was better than most found footage but not by much. Don't know what that lady's issue was but it seemed as if the man just wanted a spooky harem. Shame his type is crazy/comatose girls with a side of blood.
I watched this twice and I still haven't figured out what the antagonist's motive is. Even if they went with "violence for violence's sake", that would have been a more clear motive than what happened here. Also: too many characters to keep track of. I didn't know who was who, or why they were the target of the antag's fixation. There's also the weird little non-plot explaining why the officer was living in the motel. They should have either left it on the cutting room floor, or integrated it into the plot in some way.
Interesting take on the found footage type movie. I enjoyed watching it.
I had rather low expectations from this and just had it on in the back ground while I worked out at home. It was as predicted, a standard ho hum found footage movie, but apparently written by a child and directed by Homer Simpson. Action sequences where you lose all sense of orientation and continuity as the camera shot changes every split second, acting that was actually laughable in places, the further I got through this movie the dumber it got. Its actually only worth 2 skulls but the plentiful supply of eye candy bumped it up to 3. I also had a cracking work out.
A French-found footage film that tried.