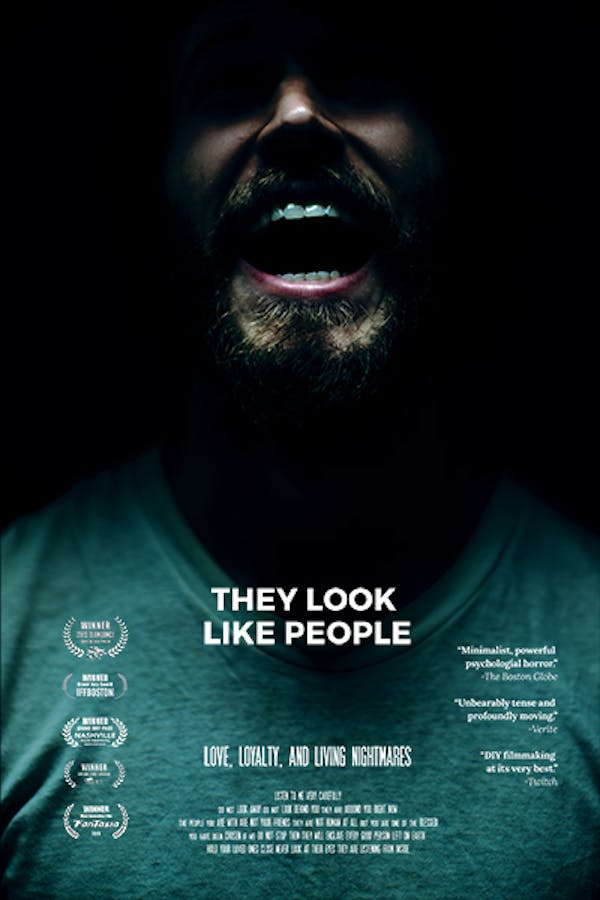 They Look Like People
Directed by Perry Blackshear
While staying at his friend Chris' apartment, Wyatt starts receiving eerie phone calls about monstrous beings taking over human bodies in preparation for world domination. Though Wyatt doesn't know what to believe, he starts amassing weapons while Chris is at work. Is he schizophrenic? Or are the monsters real? Director Perry Blackshear makes brilliant use of three gifted lead actors and time tested Val Lewton less-is-more scare tactics to craft a chilling study of psychological breakdown worthy of standing alongside fright flicks like REPULSION, THE TENANT and BUG.
A man starts receiving phone calls warning him that monstrous beings are coming.
Cast: MacLeod Andrews, Evan Dumouchel, Margaret Ying Drake, Mick Casale, Elena Greenlee
Member Reviews
Had me guessing what the twist was the whole time. A really interesting look into the mind of someone suffering a severe mental illness and the effects it has on them and everyone around them. I'll be thinking about this one for a while.
Amazing, a modern day Repulsion, you will be on the edge of your seat by the end.
really slow, no real story line. ome word
A psychological, tense, realistic thriller, really well done, especially since it was made on a small budget and written, directed sand produced by one person. Subtle scares but very well suited to this kind of film. Don't expect jumps, action and a fast-paced thrill ride. This is a slow-burn and, I think, speaks volumes for dealing with mental health issues.
Very slow film with very little build-up, but an interesting idea.