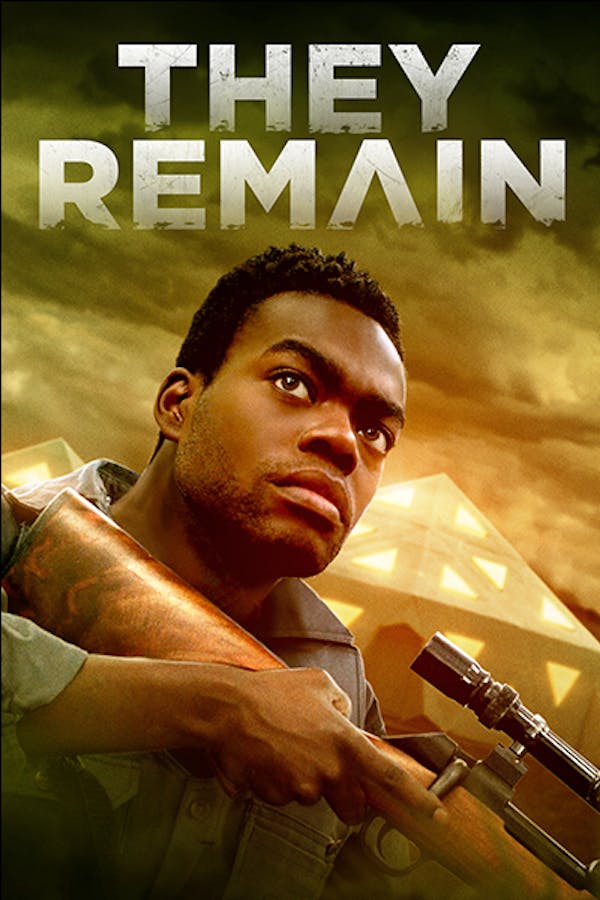 They Remain
Directed by Philip Gelatt
Two scientists are sent on a mission to investigate occurrences on land once occupied by a thrill kill cult. As weeks of isolation pass, they realize they are unable to trust the wilderness around them, the corporation that sent them there or even themselves. From the writer of EUROPA REPORT; based on Laird Barron's haunting novella; and starring William Jackson Harper (THE GOOD PLACE)
Two scientists investigating strange occurrences on land once occupied by a thrill kill cult fall prey to weeks of isolation pass, unable to trust the wilderness, the corporation or themselves.
Cast: William Jackson Harper, Rebecca Henderson
Member Reviews
This movie could been better sorry say it is not worth to watch sucks 👎🏻🙅🏻‍♀️🤦🏻‍♀️
Excruciatingly slow movie where absolutely nothing happens. There is no beginning, middle or end it's just two people in a tent with some hints of something mysterious going on but there is NEVER a pay off. Lots of questions and zero answers. There is some booba though.
Enjoyed this a lot but it's certainly not for everyone. Feels like Upstream Colour for horror fans. Not huge amounts of dialogue, things communicated through the cinematography, very slow and thoughtful. Would have been 5 skulls if just a bit more had happened, but overall very glad I watched.
The longer I've thought about this movie the more it's grown on me. It does a good job of building a sense of dread and mystery while getting progressively more strange and dreamlike. It really doesn't feed the audience any easy answers which is why I'm still thinking about it almost a week later. That said, it did feel like it was dragging while watching it. The slow pace is intentional for sure, but it needed to be tightened up a bit to make it more engaging watch. If I could do half skulls it would probably be getting a 2.5 instead of 3.
Definitely not a movie for anyone who expects something fast-paced with a clear-cut ending. The whole story is there and fully realized, and listening to passing dialogue/paying attention to apparently harmless details will tell it. It was fairly tense and I really enjoyed the score, which seemed really appropriate for the story being told. My one gripe: by the end of the story, I had no idea if what was going on was supernatural or mundane. It could be either and, while I'm sure it's partly meant to be up to viewer interpretation, it does feel like the answer would change how I view the movie overall. 4/5.