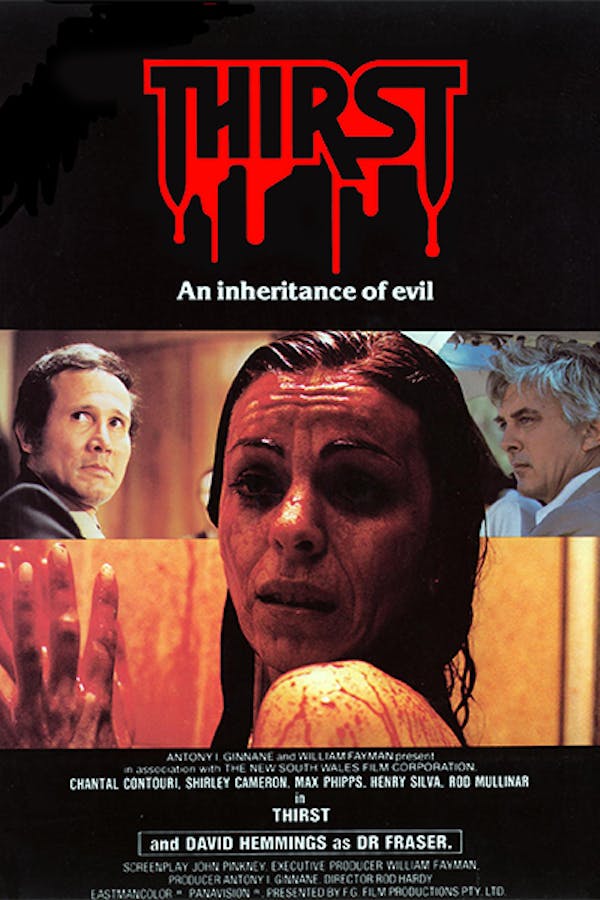 Thirst
Directed by Rod Hardy
A vampire cult kidnaps a descendant of the evil, blood-crazed Countess Bathory, hoping to reboot her depraved legacy and create a vampire master race. Now Kate must try to escape from the Brotherhood's human blood farm, but the group's leaders, David Hemmings (DEEP RED) and Henry Silva (ALLIGATOR) and their ultra-evil female henchmen, won't be so easily outsmarted. This Ozploitation classic starring Chantal Contouri (THE DAY AFTER HALLOWEEN) is one of the most unique vampire movies ever made, and a direct precursor to 2009's Australian cult vampire flick DAYBREAKERS.
A vampire cult kidnaps a descendant of the evil blood-crazed Countess Bathory.
Cast: Chantal Contouri, Shirley Cameron, Max Phipps, David Hemmings, Henry Silva
Member Reviews
I try not to be unduly negative when writing reviews, but this film was legitimately bad - awkward pacing, acting is hokey even by older film standards, and the story is not enough to keep me interested (and I admit I thought the premise was really cool!). Overall I'm disappointed, and this definitely isn't worth your time.
Even for it's time, not a strong film. Good story line, poor execution, but some good effects for 1979.
For those of you wondering, I have a great attention span. This film was actually boring but it did invoke such emotions expected from a grotesque horror movie. I thought the concept was lame however. Like what good is it to be a vampire when your two abilities are "youth???" and "eye red". Not to mention the poor sound production. I wonder if they sell that teeth insert though 👀