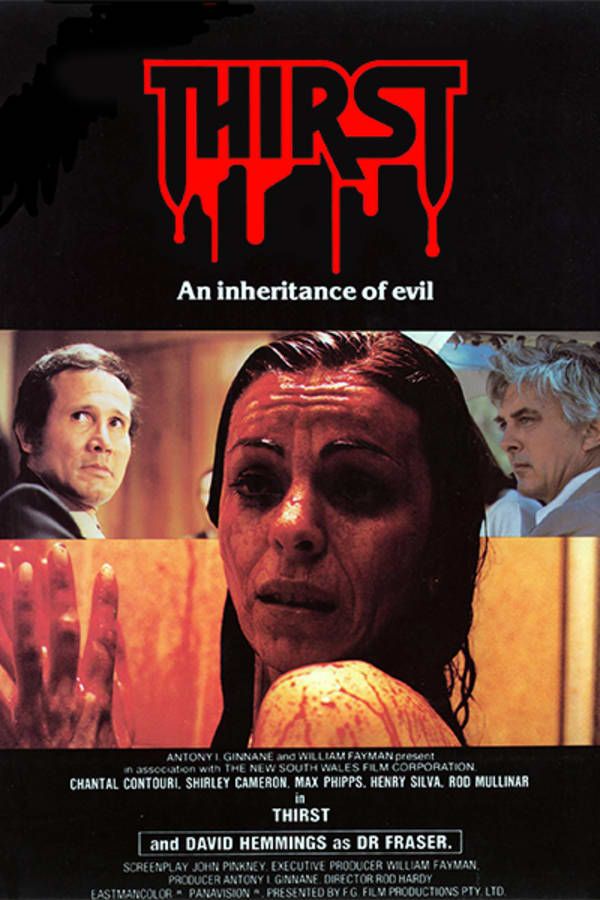 Thirst
Directed by Rod Hardy
A vampire cult kidnaps a descendant of the evil, blood-crazed Countess Bathory, hoping to reboot her depraved legacy and create a vampire master race. Now Kate must try to escape from the Brotherhood's human blood farm, but the group's leaders, David Hemmings (DEEP RED) and Henry Silva (ALLIGATOR) and their ultra-evil female henchmen, won't be so easily outsmarted. This Ozploitation classic starring Chantal Contouri (THE DAY AFTER HALLOWEEN) is one of the most unique vampire movies ever made, and a direct precursor to 2009's Australian cult vampire flick DAYBREAKERS.
A vampire cult kidnaps a descendant of the evil blood-crazed Countess Bathory.
Cast: Chantal Contouri, Shirley Cameron, Max Phipps, David Hemmings, Henry Silva
Member Reviews
Nice and chill movie to watch, put it on while working on some projects and never really felt like i was missing out on to much. . First half is pretty interesting, overall not a very memorable movie but still has a very unique story.
The most meaningless bullshit I have ever seen. Don't let the comment fool you. And there is no ending at all. No story that leads to a climax to have that non-ending ending. Just stay away.
Nice 70's effort with an original idea of combining corporate paranoia with vampires. The first half is more interesting than the second, but overall a well-made flick.
The thumbnail is for Park Chan-Wook's Thirst, which was the movie I was looking for. This was ok, a little boring.
Good texture, creepier than normal vampires but just as rapey. An interesting take on vampires. The idea of royalty using blood to sustain youth and vigor apparently is something people in the British royal family has done.