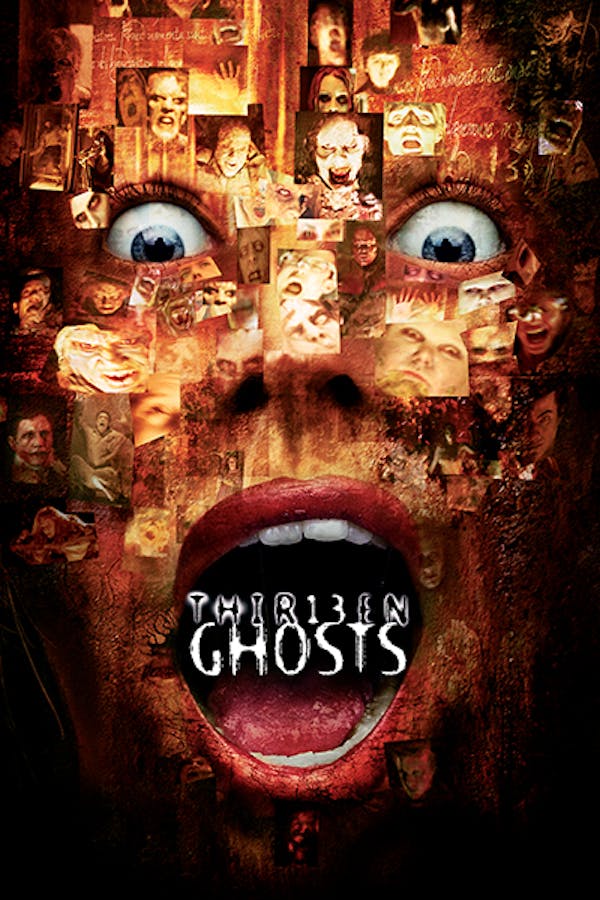 Thirteen Ghosts
Directed by Steve Beck
A family inherits a spectacular old house from an eccentric uncle. There's just one problem: the house seems to have a dangerous agenda all its own. Trapped in their new home by strangely shifting walls, the family encounters powerful and vengeful entities that threaten to annihilate anyone in their path. Soon the family is joined by an offbeat ghost hunter who is determined to free the spirits imprisoned in the house. Caught in a frantic race to save themselves before it's too late, the human inhabitants realize the house is a riddle which contains the key to their imminent salvation - or destruction.
In this 2000s favorite, a family inherit a home and all of its goopy, gory, ghastly ghosts.
Cast: Tony Shalhoub, Shannon Elizabeth, Embeth Davidtz
Member Reviews
Nope. If by "horror" you mean "horrible" then spot on. Not only are there no good story tellers today (mostly due to spoon feeding of tripe from shallow bowls of "education") but they can't deliver when the story is written for them. Stop crapping all over classics. They're better. Just like the generation that made them.
ok im putting my nostalgia in a box for the moment. this take on on 13 ghost is solid, the acting is fine the effects are fine, more then anything it has a charm to it, the house is awesome, the ghosts are awesome the rules it sets are interesting but thats about it. they nailed enough to stand out and missed enough that stood out if that makes sense