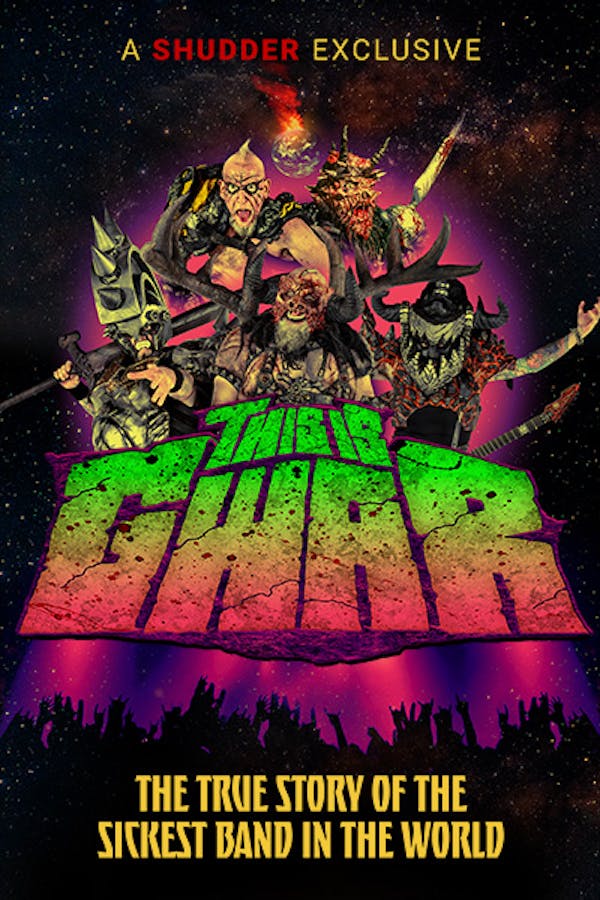 This is Gwar
Directed by Scott Barber
The powerful story of the most iconic heavy metal/art collective/monster band in the universe, as told by the humans who have fought to keep it alive for over thirty years. The feature documentary includes interviews with members of GWAR, both past and present, as well as other artists including Weird Al Yankovic, Thomas Lennon, Alex Winter, Bam Margera, and Ethan Embry, also including never before seen footage of legendary GWAR frontman Dave Brockie. A SHUDDER EXCLUSIVE
The powerful story of the most iconic heavy metal/art collective/monster band in the universe, as told by the humans who have fought to keep it alive for over thirty years.
Cast: GWAR, Weird Al Yankovic, Thomas Lennnon, Alex Winter, Bam Margera
Member Reviews
Absolutely amazing. If you're a Gwar fan or just hearing about them for the first time, you need to see this.
I've only been vaguely aware of Gwar from the days of Beavis and Butthead. This was a really interesting glimpse into the lives of it's creators, and was often really touching. Amazing performers, glad they're still out doing what they do.
All Hail Gwar! We need a gwar mini series or something
I am a member of the Total Slavery Fan Club . Need I say more?
I have always loved GWAR. Have been a member of The Total Slavery Fan Club since early 90's(?)