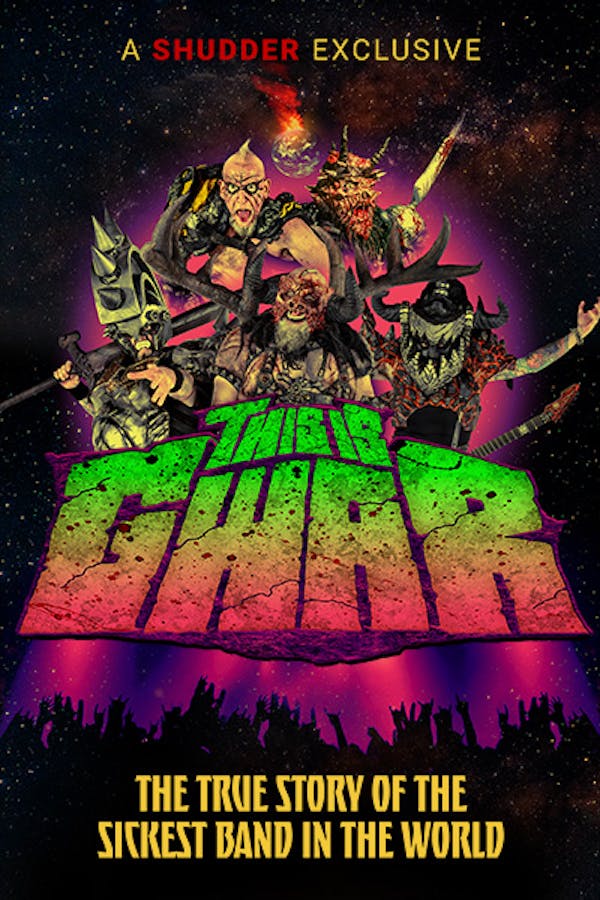 This is Gwar
Directed by Scott Barber
The powerful story of the most iconic heavy metal/art collective/monster band in the universe, as told by the humans who have fought to keep it alive for over thirty years. The feature documentary includes interviews with members of GWAR, both past and present, as well as other artists including Weird Al Yankovic, Thomas Lennon, Alex Winter, Bam Margera, and Ethan Embry, also including never before seen footage of legendary GWAR frontman Dave Brockie. A SHUDDER EXCLUSIVE
The powerful story of the most iconic heavy metal/art collective/monster band in the universe, as told by the humans who have fought to keep it alive for over thirty years.
Cast: GWAR, Weird Al Yankovic, Thomas Lennon, Alex Winter, Bam Margera
Member Reviews
I didn't know a thing about Gwar going in, other than the absolute basics and I just loved watching this. So entertaining and interesting and you can just feel the heart and love that these people all have for each other and the band! Must watch
Love GWAR! This was a fuckin sick film!
I bought the subsciption for Shudder just because of This is Gwar. No regrets ;) x Long Live Gwar! x
Discovered Gwar through Empire Records many moons ago, so great to see Mark in this. Didn't realise how complicated Gwar were. This is well worth a watch.