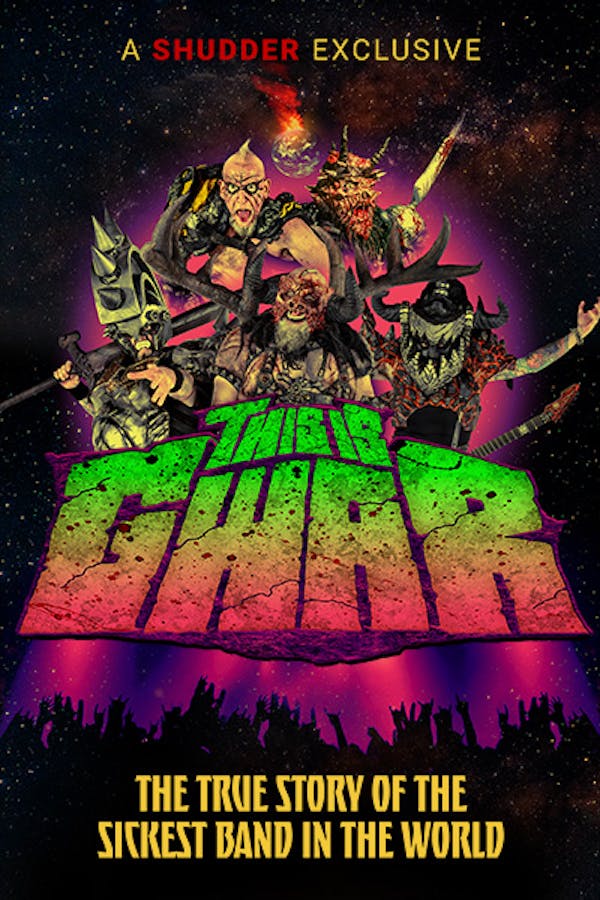 This is Gwar
Directed by Scott Barber
The powerful story of the most iconic heavy metal/art collective/monster band in the universe, as told by the humans who have fought to keep it alive for over thirty years. The feature documentary includes interviews with members of GWAR, both past and present, as well as other artists including Weird Al Yankovic, Thomas Lennon, Alex Winter, Bam Margera, and Ethan Embry, also including never before seen footage of legendary GWAR frontman Dave Brockie. A SHUDDER EXCLUSIVE
The powerful story of the most iconic heavy metal/art collective/monster band in the universe, as told by the humans who have fought to keep it alive for over thirty years.
Cast: GWAR, Weird Al Yankovic, Thomas Lennnon, Alex Winter, Bam Margera
Member Reviews
captivatng documentary about an amazing band. One of the rare movies where i remember to pause it when i get up to do something
Hugely enjoyable documentary on the theatrical punk/metal band. I just wish it had been a little longer, because even at nearly 2 hours it feels like some things were left out.
Great documentary on one of the more unique bands in existence
For the super fan to the uninitiated! "This is Gwar" speaks to creatives everywhere on found family and pouring your talents into something bigger than yourself. Long live GWAR!!
For the super fan to the uninitiated,