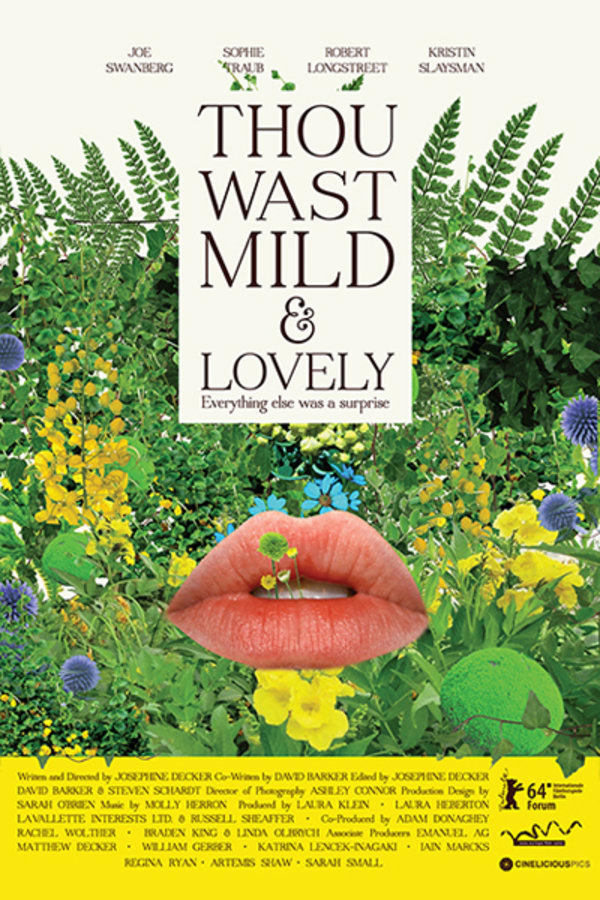 Thou Wast Mild and Lovely
Directed by Josephine Decker
The arrival of a handsome new farmhand named Akin (Joe Swanberg, V/H/S) threatens the balance between a farmer (Robert Longstreet) and his daughter Sarah (Sophie Taub). Sarah sets her sights on Akin, and he too begins picturing her while pleasuring himself. As the three characters circle each other, the tension simmers until exploding in a very scary way. To say more would give away the offbeat pleasures of Josephine Decker's acclaimed film, which critics described as "existential horror" similar to the work of arthouse directors David Lynch, Terence Malick and Ingmar Bergman.
Scary tensions build when a farmhand comes between a farmer and his daughter.
Cast: Joe Swanberg, Sophie Traub, Robert Longstreet
Member Reviews
Claustrophobic, melancholic; structurally intelligent at one moment, and surprisingly rote the next. An interesting watch, but not necessarily for those with no patience for flaws.
More Terrence Malick than either Bergman or Lynch.
Interesting enough for one go, for when you need a mellow break between ultra-gore or the paranormal and thrillers that get the adrenaline going.
If you're patient and enjoy odd thrillers, it's not a bad way. to spend 78 minutes. Don't expect intense gore or slashing, though.