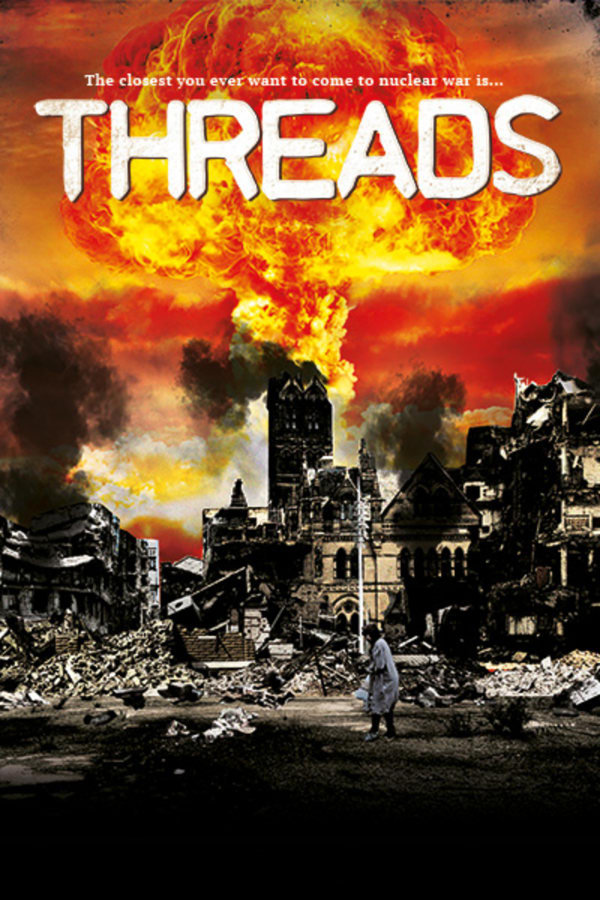 Threads
Directed by Mick Jackson
In September 1984, it was aired on the BBC and shocked tens of millions of UK viewers. Four months later, it was broadcast in America on TBS and became the most watched basic cable program in history. After more than three decades, it remains one of the most acclaimed and shattering made-for- television movies of all time. Reece Dinsdale (Coronation Street), David Brierly (Doctor Who) and Karen Meagher (in a stunning debut performance) star in this "graphic and haunting" (People Magazine) docudrama about the effects of a nuclear attack on the working-class city of Sheffield, England as the fabric of society unravels.
This legendarily haunting docudrama depicts the effects of a nuclear attack on the working-class city of Sheffield, England.
Cast: Karen Meagher, Reece Dinsdale, David Brierly
Member Reviews
watching for Dread Central's Month of Dread event the theme this month is The End is Nigh which pertains to apocalyptic events whether they are zombie, or other don't know much about this movie except it pertains to the apocalypse
As an adult in my mid 20s, growing up in a generation that has never NOT been at war, this was really terrifying. Grisly, and the realism of the situation was chilling. I agree with a previous commentator - this should be shown in schools.
Don't know if it's realistic that a pregnant woman somehow shows zero signs of radiation poisoning, drinks radiated water eats raw contaminated meat, and somehow gives birth and raises a child alone in nuclear winter all for the sake of having some sort of story. Pretty dumb imo.
Decent. Pretty grim but the realism is taken away when a pregnant woman somehow survives radiation, drinking contaminated water, eating raw contaminated food, and somehow giving birth and raising a child with no good in winter...slone.akk
Nightmare fuel, in the most real-world way possible.