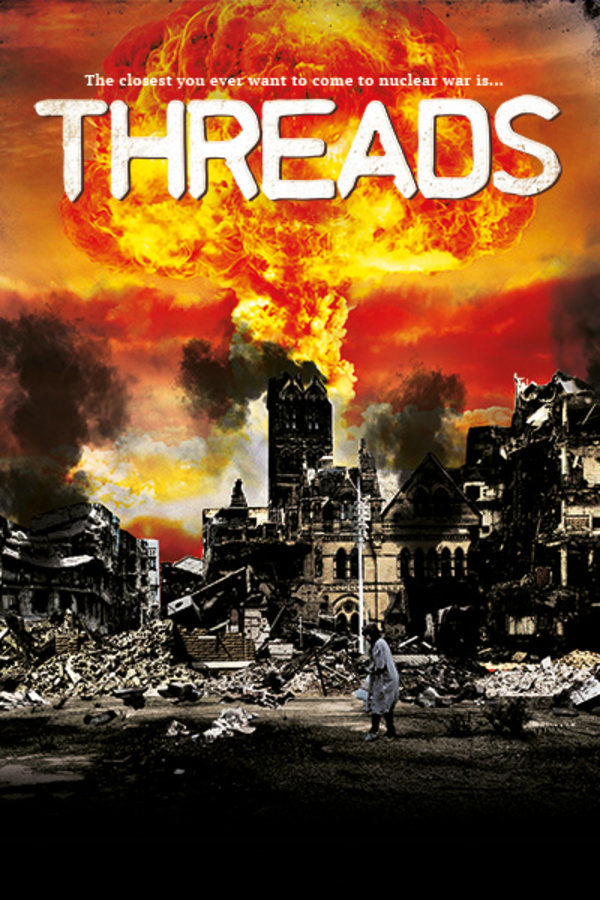 Threads
Directed by Mick Jackson
In September 1984, it was aired on the BBC and shocked tens of millions of UK viewers. Four months later, it was broadcast in America on TBS and became the most watched basic cable program in history. After more than three decades, it remains one of the most acclaimed and shattering made-for- television movies of all time. Reece Dinsdale (Coronation Street), David Brierly (Doctor Who) and Karen Meagher (in a stunning debut performance) star in this "graphic and haunting" (People Magazine) docudrama about the effects of a nuclear attack on the working-class city of Sheffield, England as the fabric of society unravels.
This legendarily haunting docudrama depicts the effects of a nuclear attack on the working-class city of Sheffield, England.
Cast: Karen Meagher, Reece Dinsdale, David Brierly
Member Reviews
This film scared the shit outta me. This more more terrifying than The day after.
Holy shit...absolutely horrific in how well the docudrama plays out they don't hold back and for it's time truly phenomenal. If you think it won't scare the fuck out of you one bit think again this film is very important much like Barefoot Gen it's gut wrenching and needs to be taught and shown in schools to study for future generations. To think that such weapons are active and launch buttons are pressed it's all over. The actors in this film played the characters so well I almost forgot this was a movie. 10/10
well that movie scared the shit out of me 😭
Probably one of the darkest films ever, no joke. This is one of those that really messes you up, but it's by far one of the best movies I've seen on the subject.
Harrowing and deeply disturbing, this matter-of-fact telling of the end of the world due to nuclear devastation feels partly like a documentary. Its fly-on-the-wall observance of everyday British people dealing with the unimaginable leaves the viewer with perpetual heartbreak and an every increasing amount of dread. This is "horror" at its most horrific and while it is set in the late 70s, the impact hasn't lessened in the slightest. This makes "The Day After" look positively optimistic.