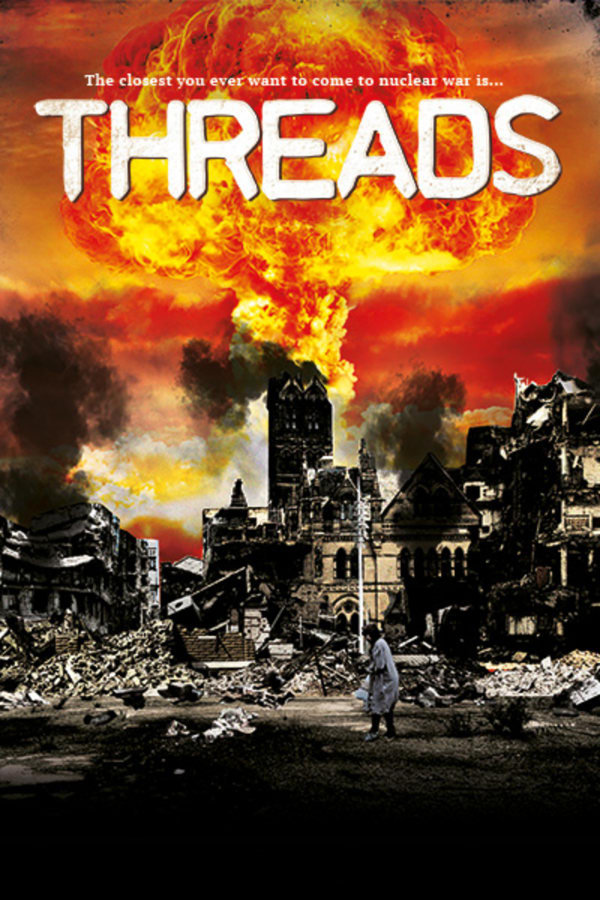 Threads
Directed by Mick Jackson
In September 1984, it was aired on the BBC and shocked tens of millions of UK viewers. Four months later, it was broadcast in America on TBS and became the most watched basic cable program in history. After more than three decades, it remains one of the most acclaimed and shattering made-for- television movies of all time. Reece Dinsdale (Coronation Street), David Brierly (Doctor Who) and Karen Meagher (in a stunning debut performance) star in this "graphic and haunting" (People Magazine) docudrama about the effects of a nuclear attack on the working-class city of Sheffield, England as the fabric of society unravels.
This legendarily haunting docudrama depicts the effects of a nuclear attack on the working-class city of Sheffield, England.
Cast: Karen Meagher, Reece Dinsdale, David Brierly
Member Reviews
I enjoyed this movie. Slow to start but it has to give a look at what caused the war. I remember the Day After being a big controversial movie back in the day. I feel that this gave more of a realistic outlook on the days and years after an attack.
i was 14 whem this was made and somehow never heard of it back then,,,i remember the scare the cold war caused and i remember Reagans speech about tearing down the wall. Nuclear attack was a very real threat and one that we all feared. this movie may be cheesy and dated as some have said but i call it timeless and thought provoking. the instant annihilation that an attack can cause is way more frightening than any scary movie could ever come up with. the devastating effects to the people and the planet are more scary than a knife weilding maniac anyday so if you want a really good scare....this is it. if i could i would give it 10 skulls. i think everyone needs to see this, especially the Gen x people who really never had to qorry about this type of scare... everyone needs to know that the real boogie man is not in your closet...its those in power!
Bit long, but not bad. Really a cool job at showing the horrors of the nuclear time.
It isn't a traditional horror film, but it's horrifying all the same. It's an accurate picture of the potential outcomes of nuclear war, and it's terrible. Well worth watching. Docked a skull mostly because it has distinctly aged (we know a bit more about how things would go now, and they would very likely be worse than this shows).
Truly effective nuclear holocaust movie. The best I've seen.