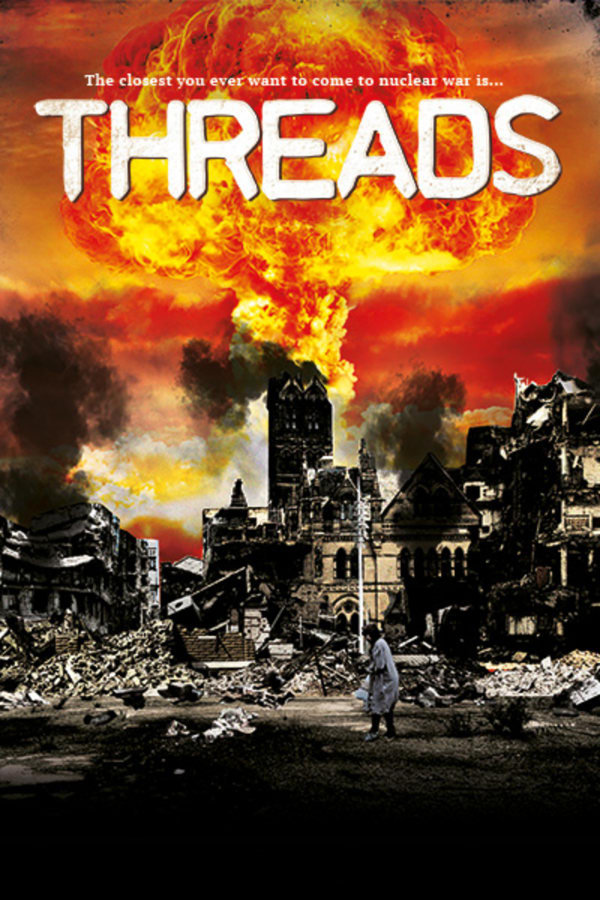 Threads
Directed by Mick Jackson
In September 1984, it was aired on the BBC and shocked tens of millions of UK viewers. Four months later, it was broadcast in America on TBS and became the most watched basic cable program in history. After more than three decades, it remains one of the most acclaimed and shattering made-for- television movies of all time. Reece Dinsdale (Coronation Street), David Brierly (Doctor Who) and Karen Meagher (in a stunning debut performance) star in this "graphic and haunting" (People Magazine) docudrama about the effects of a nuclear attack on the working-class city of Sheffield, England as the fabric of society unravels.
This legendarily haunting docudrama depicts the effects of a nuclear attack on the working-class city of Sheffield, England.
Cast: Karen Meagher, Reece Dinsdale, David Brierly
Member Reviews
This is it. This is the only post-apocalypse film you need. This film is relentlessly harrowing. I wish someone would make a modern-day equivalent focused on climate change, but that's another matter. Watch. This. Movie.
I was at school when this came out and I remember it as being utterly terrifying. These years later it is an even more frightening film, so good in its refusal to play up collapse for tension or action
The scariest part is how cavalier peoples attitudes are despite all the early warning signs until it hits the fan. Makes it feel very realistic and makes the second half even more of a gut punch.
I wouldnt classify this as a horror film but it is one of the most bleak and deppressing films based on reality (key word reality) that I have ever seen. Similiar to the book/movie "The Road". This is a docu/drama type film that follows a couple of families and government officials during a nuclear war. A truly haunting film. 3guysthathorror podcast.
first hour was excruciating to get thru. once the nuclear assault happened, no punches were pulled.