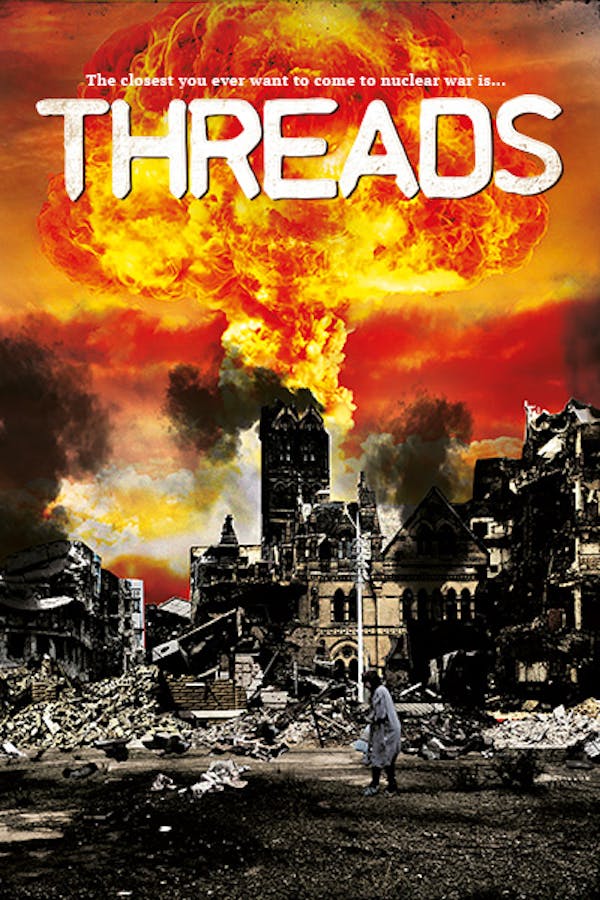 Threads
Directed by Mick Jackson
In September 1984, it was aired on the BBC and shocked tens of millions of UK viewers. Four months later, it was broadcast in America on TBS and became the most watched basic cable program in history. After more than three decades, it remains one of the most acclaimed and shattering made-for- television movies of all time. Reece Dinsdale (Coronation Street), David Brierly (Doctor Who) and Karen Meagher (in a stunning debut performance) star in this "graphic and haunting" (People Magazine) docudrama about the effects of a nuclear attack on the working-class city of Sheffield, England as the fabric of society unravels.
This legendarily haunting docudrama depicts the effects of a nuclear attack on the working-class city of Sheffield, England.
Cast: Karen Meagher, Reece Dinsdale, David Brierly
Member Reviews
Oh my gosh. I could have lived the rest of my life without seeing this one. This is what nightmares are made out of. You're always saying, you would be the one to survive, but this proves you probably wouldn't. and life afterwards would be horrible.
Wow !!! But very depressing
1st time seen it in a high school class
Disturbing and scary subject especially when you think about the time in which it was made (at this point, nearly 40 years ago). Of course, if you've ever viewed real footage or listened to first-hand accounts from survivors of nuclear warfare, this dramatization of that very real horror kind of pales in comparison. Certainly worth viewing for the performances and as distressing time capsule of the 80's. Probably more of a fright for anyone who constantly thinks about war or how fragile humanity can be. Personal take (of course), but this isn't quite as disturbing to me as something like "Come and See", though they're both similarly bleak and haunting in tone.
If you want a horror. This is what you truly need to see.