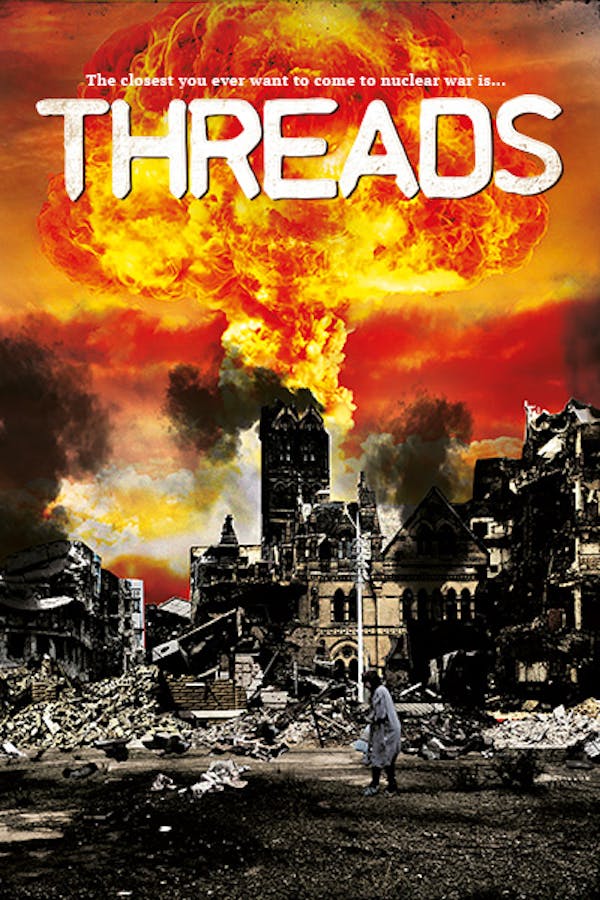 Threads
Directed by Mick Jackson
In September 1984, it was aired on the BBC and shocked tens of millions of UK viewers. Four months later, it was broadcast in America on TBS and became the most watched basic cable program in history. After more than three decades, it remains one of the most acclaimed and shattering made-for- television movies of all time. Reece Dinsdale (Coronation Street), David Brierly (Doctor Who) and Karen Meagher (in a stunning debut performance) star in this "graphic and haunting" (People Magazine) docudrama about the effects of a nuclear attack on the working-class city of Sheffield, England as the fabric of society unravels.
This legendarily haunting docudrama depicts the effects of a nuclear attack on the working-class city of Sheffield, England.
Cast: Karen Meagher, Reece Dinsdale, David Brierly
Member Reviews
It's incredible that a public broadcaster could make something so good, so painful, and so real. Honestly this is a testament to how verisimilitude and believability is the scariest thing and also how our tax dollars should go into the arts. Phenomenal and powerful film, and worth the slow build of the first 40 minutes.
Wow . Definitely one of the scariest movies ever made . Loved it
It's not just nuclear weapons. We have no place to put the radioactive waste we've amassed from the past 70 years of nuclear energy production. Not a single permanent repository. And scientists have been working on it since the dawn of the nuclear age. If the waste isn't properly managed 24/7, day in and day out, it could end life as we know it on this planet. The 21st Century is going to be wild! Fact is truly scarier than fiction when it comes to nuclear, friends.