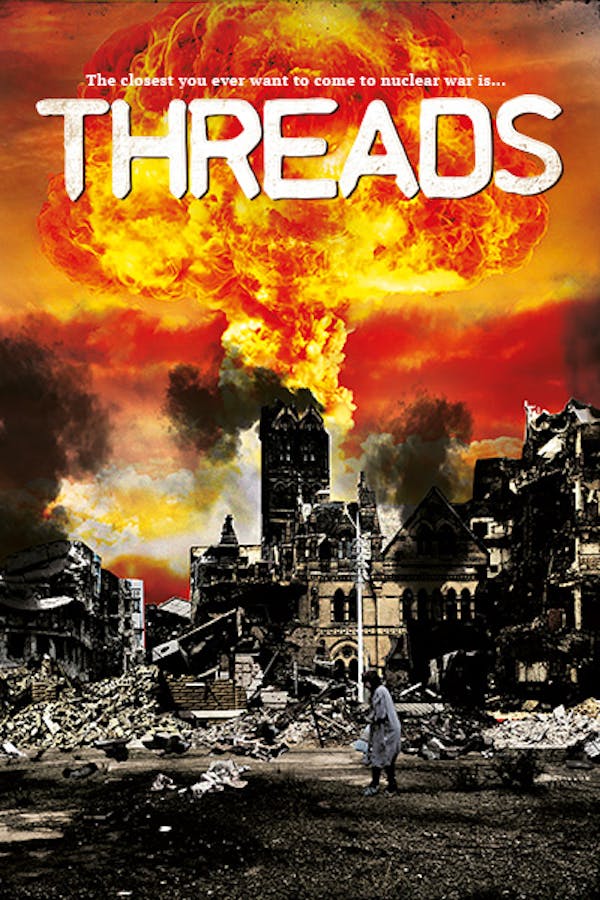 Threads
Directed by Mick Jackson
In September 1984, it was aired on the BBC and shocked tens of millions of UK viewers. Four months later, it was broadcast in America on TBS and became the most watched basic cable program in history. After more than three decades, it remains one of the most acclaimed and shattering made-for- television movies of all time. Reece Dinsdale (Coronation Street), David Brierly (Doctor Who) and Karen Meagher (in a stunning debut performance) star in this "graphic and haunting" (People Magazine) docudrama about the effects of a nuclear attack on the working-class city of Sheffield, England as the fabric of society unravels.
This legendarily haunting docudrama depicts the effects of a nuclear attack on the working-class city of Sheffield, England.
Cast: Karen Meagher, Reece Dinsdale, David Brierly
Member Reviews
Finally watched this movie...indeed very, very intense. Deservers the accolades it's gotten regarding trying t show (as much as you can) the horrors of the aftermath of a nuclear apocalypse!
First time seeing this. Man, the Brits pull no punches in this cautionary tale of nuclear war. Hard to watch as it progresses... it that is the point. Really well done and a reminder that just because the Cold War is over doesn't mean that the threat of nuclear war has left us. Nuclear proliferation assures is that we can't forget that such a war starting from whichever corner is mutually assured destruction.
the unsettling news, distrust of neigh ors
the facf that it starts off so mundane... a teen pregnancy, small disputes in family, a pub meetup with a friend
This film has stuck with me for over 35 years. I just rewatched it and it's as powerful as it was then.